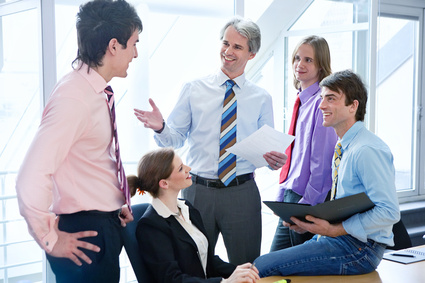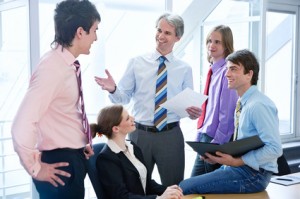 This is the 2nd part of a 5 part series recapping the blogs and articles posted during 2013. I have provided the links and listed all blogs in easy-to-access categories that can be referred to time and again. What this means to you is that you can quickly find topics of interest and then use the information as a guide for developing leadership and teambuilding programs in 2014.
Before we get started with the 2013 Management, Leadership, and HR blog category….
If you missed my 1st blog recap, "Polls, Research, and Surveys," you'll want to be sure to bookmark this for future reading. This blog category contains over 30 articles and represents the "voice of corporate leaders as well as employees." You'll find researched insight regarding the top persuasive words to use in meetings, hiring "right fit" employees, and how social media is shaping the workplace.
Today's series of blogs packs a punch!  I blogged on several subjects covering Management, Leadership, and HR issues facing corporate America and non-profits today. Again, I have broken this category down into palatable subcategories so you can quickly find the topics that interest you. The wealth of information presented here allows C-suite executives, HR personnel, internal trainers, and independent consultants to make the necessary strategic adjustments now for 2014.
You'll find blog topics on:
Emerging business trends in the "new" economy
Where to find "emotional" intelligence in the workplace
How to get employees to "drive" change in the workplace
Where the business coach and freelance worker "fits" in today's workforce
Whether "investing" more in talent is actually money down the drain
The top ten trends to ensure successful project management
How rethinking your "sales" strategy approach can win over and keep clients
How to rid the workplace of damaging conflict and boost productivity
Now that I have whet your appetite, here are the 2013 Management, Leadership, and HR blog postings. Find out if today's leaders and management strategies have what it takes…..
What Happens When Leaders (Do/Don't) Empower Employees?
Moving Toward Team Cooperation and Emotional Intelligence – 2013 Trend #1
The Power of Service to Bridge Differences for Collaboration

Sales Presentations that Win Clients for the Long Term

Bringing Employees On Board to Champion Change – 2013 Trend #2
Where do independent business coaches and trainers fit in?
2013 is the Year of the Business Coach and Freelance Contractor – Trend #3

Are you a Mentor or Leadership Consultant Worth Remembering?

2013 is the year of the business consultant, but will organizations appreciate their worth?

Six Ways Team Development Consultants and Trainers Can Exceed Client Expectations

How to Take Your Team Consulting Business To The Next Level

Are corporate leaders finally seeing the light or merely blinded by it?
Top Trends in Workforce Management for 2013

Project Management's Top 10 Trends

Picking Team Favorites Is Not A Bad Idea for Leaders

2013 Predictions for Business Communications and Leadership Trends

2013 Business Trends Emerging in the "New Economy"

Leadership Team Building and Development Programs Help Women Owned Businesses "Evolve"
Team Building a Key Ingredient to GoDaddy Success
Are HR departments doing their part?
Is Investing More In Talent With No Clear Workforce Development Plan Money Down the Toilet?

How To Hire The Right Person For Your Team

Reduce Workplace Conflict to Improve Productivity

Growth, Wellness and Safety Are Key Small to Mid-sized Business Concerns for 2013
If you enjoyed this recap, here is a sneak preview of the remaining 3 blog recaps that will be posted over the next few weeks and their applicable timeline of posting– so keep an eye out!

End of Year Blog Recap 3 – December 23
Employee Engagement (Where is productivity and morale lurking?)
End of Year Blog Recap 4 – December 27
Kudos to Progressive Leaders and Organizations (Pioneering innovators lead the way)
End of Year Blog Recap 5 – December 30
Workplace culture (Is your organization roaring or stumbling out of the recession?)
Copyright TIGERS Success Series by Denise McGill
About TIGERS Success Series
TIGERS Success Series is a team development consultancy based on 6 core principles that anchor high performance team dynamics. These principles are trust, interdependence, genuineness, empathy, risk and success. TIGERS offers licensing and certification to team building trainers and consultants interested in expanding their practice to serve organizational leaders from the break room to the boardroom. .Learn more.