Request A Sample Survey Report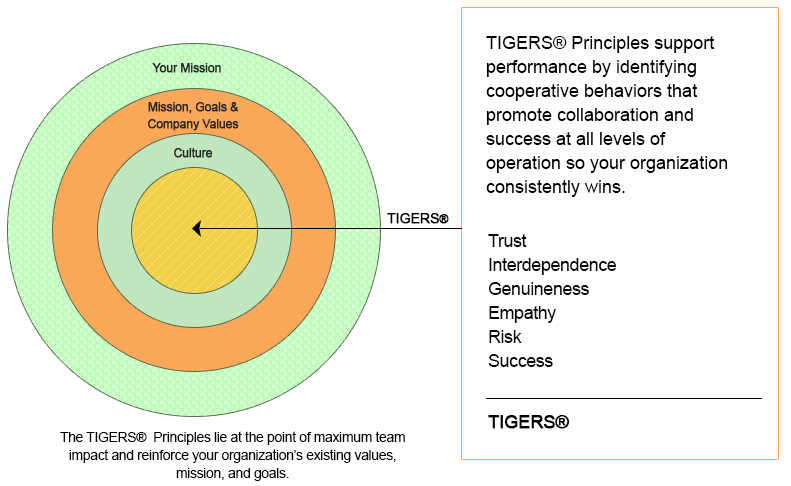 The TIGERS Workforce Behavioral Profile™ measures the quality of 6 Principles required for high-performance team dynamics and work culture behavior.  The six principles are trust, interdependence, genuineness, empathy, risk and success.
By their inclusion or omission, the TIGERS 6 Principles predict and prescribe with laser precision your best course of action for workforce and department behavior improvement.  A sample report is available for your review.

The TIGERS Workforce Behavioral Profile™ system includes 3 surveys – a benchmark and two comparison surveys.
Take the time you need for your workforce development initiatives to take hold before assessing your next steps.
Track important productivity improvements against your profit and loss statement to assess your return on investment.
The TIGERS Workforce Behavioral Profile™ is valid and reliable
Independently evaluated twice by Gonzaga University and the Washington State Education Association, the TIGERS Workforce Behavioral Profile™ measures both company-wide behavior and individual department dynamics.  Ensure that your workforce development strategies, leadership coaching and training are on target with sustainable, successful results.
Download a sample Company and Department Behavioral Profile
Fill in your information to receive immediate access.