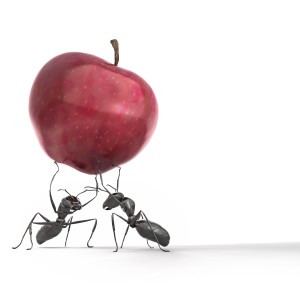 It's been an exciting year of change and growth for TIGERS® Success Series! We have expanded our team by welcoming several licensed TIGERS facilitators into our fold and added new teambuilding resources, training, and webinars to our lineup.  While it's hard to believe 2013 is coming to a close, here at TIGERS we are ready to embrace what 2014 has in store for building collaborative teams in the workplace.
During the past year, I blogged on a variety of topics ranging from "roaring out of the recession" to providing the inside scoop on how outstanding organizations remain profitable, retain and hire top talent, and blow away the competition! I also championed innovative entrepreneurs who cast away outdated "business as usual" practices and armed independent business consultants with proven tools and resources to initiate employee-championed change in the workplace.
So how do you gain quick access to this wealth of information? As in the previous year, I will be providing a "recap" of my 2013 blogs for readers. Last year's recap was met with much success from readers due to the ease of finding blogs and articles that were of immediate significance and value to them.
Beginning with today's posting, I have listed all blogs and articles that fell under the category of Polls, Research, and Surveys. This category had over 20 blog postings in 2013, so I have broken them down further into more digestible subcategories. This makes it easy to locate at a quick glance the topics and resources that can be put to use right away.
Polls, Research, and Surveys – connecting to the pulse of corporate America
Listed below are the article titles and links to blogs reporting online survey results, research, and poll findings…along with "actionable team building strategies" to put all this up-to-the-minute information to work for your organization or consulting business.
This series of blogs represents the voices of business leaders and employees along with the statistical data of challenges and opportunities found in today's economic climate and workplace. You'll find researched insight on topics including: sick days are killing your business, hiring the "right fit" employee, the pitfalls and rewards of social media, and persuasive words to use during meetings.
Without further ado, here are the 2013 postings featuring the voices of the American workforce and the direction the new economy is taking today's organizations.

Businesses Growth – Full steam ahead?
Supply And Demand Gap For STEM Skills In The Diverse Workplace

Moody's Analytics Say The US Economy Is Poised for Growth

Is Lack Of Access To Capital Prohibiting Growth?

Long-Range Planning Benchmark Study Exposes Gaps in Processes, Technology and Data

The Top Persuasive Words to Use During Team Meetings

Top Companies That Exemplify The Best Leadership

Global "Digital Transformation" Requires Committed Leaders and Corporate Team Building

Workplace Culture and Employee Engagement – Anemic or on the mend?
Are Sick Days Killing Your Business?

Is Success Measured by Wealth or Personal Fulfillment?

What Really Leads to Happiness in the Workplace?

Does Good Team Work Generate Great Jobs and Profits?

Health and Engagement Goals Reduce High Health Care Cost

A Healthy Team is a Productive One

HR and Hiring – Is diversity key?

Millennials Contradict Slacker Stereotype In New Job Searches

Do More Boomers Bring Entrepreneurial Spirit to the Workforce than Gen-Y?
What Financial and Work Gems Did Gen Z and GenY Learn During The Great Recession?

Are Women Leaders Still Slamming Into The Glass Ceiling?

Expectations of Hiring on the Rise

Obstacles Affecting Profitability and Productivity in Your Organization
Will Sales Spikes Do To Tax Refunds Lag In 2013?

Study Shows Cyber Attacks Target Small Businesses

Entrepreneurs – Today's shakers and movers!
Computer Giant Launches World's First Female Entrepreneurship Index

Do Working Americans Own Businesses On The Side?

What Fuels Entrepreneur Passions? New Study By American Express Open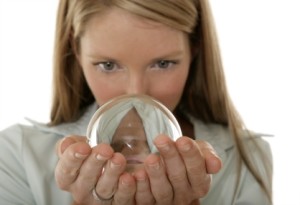 If you enjoyed this recap, here is a sneak preview of the remaining blog recaps that will be posted over the next few weeks and their applicable timeline of posting– so keep an eye out!

End of Year Blog Recap 2 – December 20
Management, Leadership, and HR issues (Do business leaders have what it takes today?)
End of Year Blog Recap 3 – December 23
Employee Engagement (Where is productivity and morale hiding?)
End of Year Blog Recap 4 – December 27
Kudos to Progressive Leaders and Organizations (Pioneering innovators lead the way)
End of Year Blog Recap 5 – December 30
Workplace culture (Is your organization roaring or stumbling out of the recession?)
Copyright TIGERS Success Series by Denise McGill
About TIGERS Success Series
TIGERS Success Series is a team development consultancy based on 6 core principles that anchor high performance team dynamics. These principles are trust, interdependence, genuineness, empathy, risk and success. TIGERS offers licensing and certification to team building trainers and consultants interested in expanding their practice to serve organizational leaders from the break room to the boardroom. .Learn more.