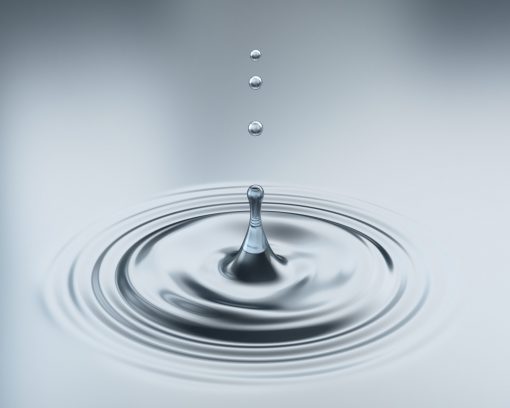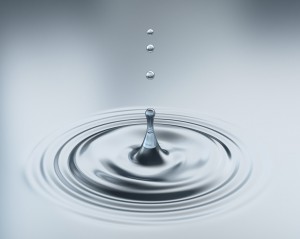 Dell announced the results of the world's first gender-focused, global entrepreneurship index based on the Global Entrepreneurship and Development Index (GEDI) at its Dell Women's Entrepreneur Network annual event.
"Unleashing the power of female entrepreneurship can have a dramatic effect on a country's economy. The research clearly supports the assertion that key things need to be fixed in order for female entrepreneurship to survive and flourish"
The Gender-GEDI is the only global index to measure high-potential female entrepreneurship based on individual aspirations, business environments and entrepreneurial ecosystems. High-potential women entrepreneurs are defined as "innovative, market expanding and export oriented."
The positive impact that female entrepreneurs can have on countries with the foresight to empower them has been proven, and includes increased job creation and the generation of wealth. Yet most existing research in this field does not identify areas where countries should concentrate their efforts to remove barriers to female entrepreneurship such as access to the capital, technology, networks and knowledge needed to start and grow a business. The Gender-GEDI provides this unique contribution to understanding the development of high-potential female entrepreneurs worldwide supported by a diagnostic tool to help affect change.
Gender-GEDI is made up of 30 indicators and ranks 17 countries; Australia, Brazil, China, Egypt, France, Germany, India, Japan, Mexico, Morocco, Malaysia, Russia, South Africa, Turkey, Uganda, United Kingdom and the United States. Top ranking countries scored consistently well across a range of indices.
The U.S. scored high on indicators for good institutional foundations and a strong entrepreneurial environment, placing it No. 1 in the rankings. Other top-ranking countries include: Australia (No. 2), Germany (No. 3), France (No. 4) and Mexico (No. 5). However, despite India's recent economic surge, it ranked No. 16. Other rankings include Japan (12), Morocco (13), Brazil (14) and Egypt (15), and Uganda (No. 17).
"Unleashing the power of female entrepreneurship can have a dramatic effect on a country's economy. The research clearly supports the assertion that key things need to be fixed in order for female entrepreneurship to survive and flourish," said Karen Quintos, chief marketing officer (CMO) and senior vice president, Dell. "Increased access to knowledge, networks, capital and technology are critical if countries are to empower female entrepreneurship and create a culture of success."
Index Highlights
No single determinant of success
Top performing countries including the U.S. (No. 1) and Mexico (No. 5) scored consistently well across a wide range of indices, compared to low-performing countries, which were much more inconsistent. For example, India (No. 16) scored relatively high for "opportunity recognition," suggesting that the female population recognizes good opportunities for businesses where they live, but received low scores relating to "institutional foundations," indicating that the women's ability to act on those perceived opportunities is limited.
Economic development is not enough
Being strong in key areas such as legal rights, education and access to finance do not automatically result in high-potential female entrepreneurship. In some countries, the business environment for success is right, but female entrepreneurship is still low. This is often due to social and cultural norms that make it less conducive for women to become entrepreneurs. Japan, the U.K. and the U.S. are all high income countries but Japan has the lowest percentage of female managers (9 percent) compared to the U.S. (43 percent), leaving many women in Japan without the experience and skills to start their own businesses. This is the same for other low-performing countries: Turkey (10 percent), Egypt (11 percent) and Morocco (13 percent).
Lack of knowledge holds back business growth
There is a trend among less educated females in developing countries to take advantage of entrepreneurial opportunities, but without education they lack the skills to move their businesses beyond the micro level. With the exception of Japan (63 percent), only a relatively small percentage of female business owners in the low-performing countries are highly educated: Morocco (2 percent), Brazil (12 percent), Uganda (7 percent).
Access to finance is crucial
Few women have bank accounts in low-performing countries: Egypt (7 percent), Uganda (15 percent), India (26 percent) and Morocco (27 percent). This compares to almost 100 percent access in the top-performing countries, other than Mexico (22 percent). However, even in countries where access to a bank account is high, venture capital funding is still low. For example, in the U.S. only 3-5 percent of venture financing goes to women-owned businesses.
Effective networking can open doors
Networking with other entrepreneurs and having access to the Internet helps create opportunities for female entrepreneurs. In particular, the Internet provides new ways of networking that eliminate temporal and geographic, as well as gendered social constraints, that can limit women's access to information and resources. In the U.K., 78 percent of Internet users are women, compared with less than 7 percent in India and Uganda.
Technology enables business growth
Technology is an essential component for fostering high-potential female entrepreneurship. While research and development does not guarantee successful growth, without systematic research activity, new product development and future growth will be inhibited. Turkey and Egypt scored very low in this area while Japan and the U.S. scored highly. Technology has also made it cheaper than ever to start a business and removes many of the social and physical barriers women must overcome to start their own businesses and connect with the resources they need. Entrepreneurs need scalable technology solutions that enable them to accelerate the growth of their business to succeed.
Despite ranking high on the Index, even top-performing countries have room to improve before they can achieve parity across all areas and fully unlock the contribution female entrepreneurs can deliver. For example, France and the U.K. have much lower ratios of female to male startups (48:100 and 46:100 respectively) than the U.S. (71:100) and Australia (85:100) showing that a large gap of "underutilized entrepreneurship potential" remains, and the U.S. and U.K. need to improve the number of women graduating with science degrees (41 percent and 37 percent respectively) in order to prepare a larger pool of tech savvy high-potential female entrepreneurs.
A lower relative GDP doesn't dictate the success of women entrepreneurs; some countries like Mexico (No. 5) ranked much higher than others with a similar economic and cultural profile, e.g. Brazil (No. 14), suggesting that improving access to resources and providing a favorable business environment can have a major impact.
This new Gender-GEDI research demonstrates that the determinants of success for female entrepreneurship are not just personal strengths and aspirations, but a result of the environment in which they operate. By providing a cross-country comparison, the Index helps countries identify where they can improve conditions to encourage and support entrepreneurial success among women. Additionally, the Index highlights critical gaps in the current understanding of female entrepreneurship to provide the building blocks for future research.
GENDER-GEDI Rankings
USA
Australia
Germany
France
Mexico
UK
South Africa
China
Malaysia
Russia
Turkey
Japan
Morocco
Brazil
Egypt
India
Uganda
The executive summary and full report can be found at dell.com/women.
In my view, it is unfortunate that Canada was not included in this mix. In other indexes Canada eclipses the USA in opportunities for female entrepreneurs.
About Dell Gender-GEDI Index
The index is made up of 30 indicators and ranks 17 countries including: Australia, Brazil, China, Egypt, France, Germany, India, Japan, Mexico, Morocco, Malaysia, Russia, South Africa, Turkey, Uganda, United Kingdom and the United States.
The Index focuses on high potential female entrepreneurs who are defined as "innovative, market-expanding and export-oriented." The Index combines variables that measure agency and institutions in a composite index in order to capture the multi-dimensional aspects of female entrepreneurship development. Data comes from existing internationally recognized sources such as the Global Entrepreneurship Monitor (GEM), World Economic Forum (WEF), World Bank, United Nations Educational, Scientific and Cultural Organization (UNESCO), United Nations Development Programme (UNDP), International Labour Organization (ILO), etc.
The GEDI Institute is a non-profit research and consulting firm based in Washington, D.C. that assists governments, donor agencies, foundations, international assistance providers, and global companies expand economic opportunities for individuals, build future markets for societies, and propel economic development for nations. It uses an innovative methodology to advance entrepreneurship, thereby accelerating economic growth.
Copyright TIGERS Success Series by Dianne Crampton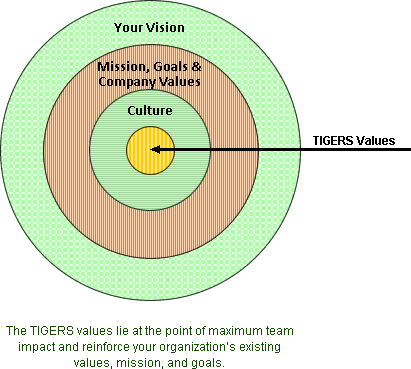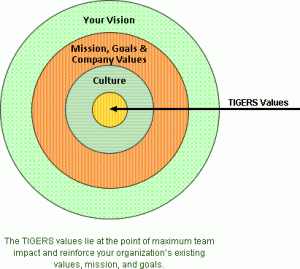 About TIGERS Success Series
TIGERS Success Series is a team development consultancy based on 6 core principles that anchor high performance team dynamics. These principles are trust, interdependence, genuineness, empathy, risk and success.
TIGERS offers licensing and certification to team building trainers and consultants interested in expanding their practice to serve organizational leaders from the break room to the boardroom. .Learn more.
Being an independent contractor brings so many freedoms – but comes with a lot of extra baggage that leaves many feeling stuck and isolated as they grow their businesses.
One-off engagements leave you scrambling to get new clients
It's difficult to prove to clients that your work has brought them concrete savings – or profits
Royalty-based training systems and fixed pricing structures severely limit your earning power
Multiple trainers and consultants offering just one different team-building system leave clients with a "flavor of the month" feeling that damages credibility
Team builders thrive in community… but are left to fend for themselves by other team builders with a dog-eat-dog mentality.
There is a better way though – one that can get you off the roller coaster of rising and plummeting revenues and get you in touch with collaborative, growth-oriented colleagues. It starts by viewing our complimentary Webinar on How To Avoid The 3 Big Mistakes that Keep Your Practice Half Full.