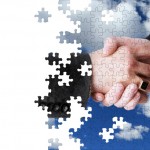 Millennials are proving more ambitious in their job searches, re-engaging at a faster rate and applying for more jobs compared to older job seekers, according to Snagajob, America's largest hourly employment network for job seekers and employers.
Snagajob, which hosts more than 40 million registered job seekers and posts more than 250,000 hourly job listings at any one time,  released a look back at hourly job seeker activity based on data captured from its website. Some of the major findings of the first "Counter Intelligence: The Snagajob Service Industry Hiring Report," which focuses on data captured during the last quarter of 2012 are:
Job seekers searching again: The "Reactivation Index," a measurement of job seekers who have picked up their job search after at least three months of inactivity, showed that 8 percent of users from January – December 2012 had resumed their job search, compared to 4.3 percent over the same period in 2011, a 3.7 percentage point increase.When looking at reactivation rates by age, Snagajob data shows that younger job seekers are returning to the job search at a higher rate than their older counterparts. Snagajob saw a 7 percentage point increase in the number of job seekers under the age of 24 reactivating their job search, but conversely saw a 3 percentage point decrease in job seekers ages 45 and older.
Young workers intensify their search: Job seekers under the age of 24 have been casting their nets wide to find a job, according to the "Intensity Index," a measurement of the number of job seeker applications submitted per job seeker. Comparing the 12-month period ending in December 2012 with the same period in 2011, younger job seekers increased their job application volume by 6 percent. Meanwhile, job seekers ages 45 and older have decreased their application intensity, applying to 9 percent fewer jobs.
"The data shows us that Millennial job seekers are looking for hourly jobs in force, both in terms of the numbers of young candidates starting their search again and their collective willingness to work a number of different jobs," said Jason Hamilton, vice president of marketing for Snagajob. "We attribute this to the fact that they simply need to get their foot in the door, whether it's for a career job or otherwise. On the contrary, some older job seekers have either become more selective in the jobs they are willing to work, or to a certain degree, some of them may have suspended their search for the moment."
The retail and restaurant industries are a core focus for Snagajob, and in 2012, according to Bureau of Labor Statistics figures, retail gained about 20,000 jobs per month and restaurants gained about 24,000 jobs per month. "These are growing industries where younger workers often can get hired, which also speaks to the job seeker interest we've seen," Hamilton added.
From our experience, these industries tend to be lower paying and experience high turnover. It will be interesting to track Millennial retention as a follow up to this report.
Within the retail industry, the brands that received the biggest increase in job seeker interest during the fourth quarter 2012 were American Greetings, Cumberland Farms (convenience store), Gordmans (department store), Toys "R" Us and Sports Authority. The most popular job listing in the retail category for the fourth quarter – as determined by application volume – was for a customer service representative at Family Dollar.
Taking a look at the restaurant industry, the brands that saw the biggest increase in job seeker interest were Sonic Drive-In, Einstein Bros. Bagels, Qdoba Mexican Grill, Panera Bread and McDonald's. Snagajob job seekers would most like to be a Chipotle crew member, citing it as the single most popular job listing in the restaurant category.
During the fourth quarter of 2012, job seekers faced the strongest competition from other candidates in Stockton, Calif.; Fresno, Calif.; Albany, Ga.; Modesto, Calif.; and Riverside-San Bernardino, Calif. Conversely, job seekers in Midland, Texas; Odessa, Texas; Iowa City, Iowa; Fargo, N.D.; and Charleston, W.Va. had the greatest chance to get noticed by employers.
Copyright TIGERS Success Series by Dianne Crampton
About Dianne:
"Learn how to avoid the three big mistakes team building consultants make that results in becoming under paid in this complimentary live Webinar."
Dianne Crampton is the Founder of TIGERS Success Series. She is the leader in building successful quality-focused and cooperative team culture communities. As a thought leader in the team culture movement, she has been published by Barrett Koehler, Pfeiffer (an in print of John Wiley & Sons) and Three Creeks. Her latest work, TIGERS Among Us: Winning Business Team Cultures and Why They Thrive has received international acclaim. Nominated by Merrill Lynch for Inc. Magazine's Entrepreneur of the Year Awards for a team culture change system that helps leaders bring about desired team culture change remarkably fast, she certifies and licenses consultants, facilitators, and HR leader to use the proven TIGERS team culture system within their organization with measurable success. TIGERS helps leaders build and improve trust, interdependence, genuineness, empathy, risk, and success in teams which results in a dynamic work environment that attracts and retains very talented, quality-focused people.  Learn how to avoid the three big mistakes team building consultants make that results in becoming under paid in this complimentary live Webinar.