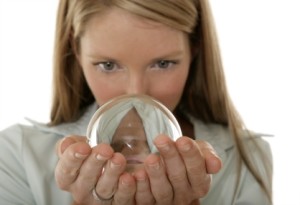 Monster.com, the worldwide leader in successfully connecting people to job opportunities, and flagship brand of Monster Worldwide, Inc.  and Millennial Branding, a Gen Y research and consulting firm, today announced new survey data on the state of worker attitudes across multi generations of professionals.
This survey revealed that the entrepreneurial spirit resides in all of us and across all generations of workers
The new report found 41% of Gen X employees (loosely defined between ages of 30-49 years) and 45% of Boomers (loosely defined between ages of 50-69 years) consider themselves to be more entrepreneurial compared to only 32% of Gen Y (loosely defined between ages of 18-29 years) workers. And while younger workers tend to be drawn to start-ups and smaller companies in order to have more creative freedom and decision making ability, the Monster Millennial Branding research demonstrated the concept of intrapreneurship1 is alive across all generations of workers within many companies today.
What does this imply when it comes to seasoned employees leaving the workplace to start their own companies? We are tracking the research on this as 2013 continues to shape up as being the year of the Business Consultant.
Nearly one third of all respondents feel they have the freedom, flexibility and resources to be an intrapreneur, and slightly more Gen Y respondents feel that they have their management's support in becoming an intrapreneur. But while 42% of respondents feel they have opportunities to work on projects outside of their direct responsibility, only 23% feel encouraged to work on these projects.
"The internet has created unique entrepreneurial opportunities, not just for Millennials but for all generations of workers," said Dan Schawbel, Founder of Millennial Branding and Author of 'Promote Yourself.' "We don't see the same barriers to entry to starting a new business as we saw 10 years ago. Everyone has the technology to connect and now all you need is an innovative idea and a website to create a startup."
"This survey revealed that the entrepreneurial spirit resides in all of us and across all generations of workers" said Jeffrey Quinn, Vice President, Global Monster Insights. "Whether it's a direct result of the current economy, or a person's independent drive, we are seeing more and more people across generations starting their own businesses as alternatives to traditional jobs or careers. Employer retention strategies could benefit from creating environments that encourage entrepreneurial culture and opportunities for workers."
While a primary characteristic of entrepreneurs is an appetite for risk, the Monster Millennial Branding research showed Gen Y respondents are actually less risk adverse. Only 28% of Gen Y respondents identified with being high risk, compared to 40% of Gen X and 43% of Boomers who felt the same way. This could be due in part to Gen Y employees viewing their jobs as temporary, with 55% of Gen Y respondents indicating their current employer is a "step" in their career path. When Gen Y respondents were asked about their intentions to stay with their present company for a long time, only 26% agreed or strongly agreed.
Monster sent an invitation to 200,000 randomly selected Monster users to participate in a Monster Workplace Survey between October 29 and November 29th 2012. A total sample of 2,828 of those invited participated by completing an online survey form. Given the sample size this survey has a general margin of error of +/-1.85% at the 95% confidence level.
To access the full research findings and infographic, and for additional resources on how to manage the multi-generational workforce, please visit: http://www.about-monster.com/content/monster-gen-y-research.
Attention Independent consultants, business coaches, facilitators, and trainers
If you have a practice that is half full or less and consider yourself under paid, you won't want to miss my 90 minute "complimentary" webinar that addresses the 3 biggest mistakes that keep you from working with top quality organizations that pay well, understand your worth, and bring you back to work with more teams! Several classes are offered now through the middle of May. Apply immediate practical methods that will have you earning more and working with committed clients who appreciate your worth!
Copyright TIGERS Success Series by Dianne Crampton
TIGERS Success Series is a team development consultancy based on 6 core principles that anchor high performance team dynamics. These principles are trust, interdependence, genuineness, empathy, risk and success. TIGERS offers licensing and certification to team building trainers and consultants interested in expanding their practice to serve organizational leaders from the break room to the boardroom. Learn more by scheduling a business call.