Services
1. TIGERS Workforce Behavioral Profile™
Think of a survey like a bucket.  Inside each bucket are 3 surveys.  You can measure the same team's behavior attitude three times to track improvement over time. You can also measure your entire company and departments with eight more more employees.   For small business and department teams of 8 to 200 employees one Small Group profile will be enough.  With organizations with 200 to 2,000 employees the comprehensive profile is more suitable.  Learn what your employees' opinions are of working trust, interdependence, genuineness, empathy, risk and success so you know exactly what you need to do to improve work culture and team performance behavior. Acquire the survey on your own or with technical support and coaching.
Learn more about the survey and its extensive validation process.
2. TIGERS Team Wheel Group Facilitation And Team Development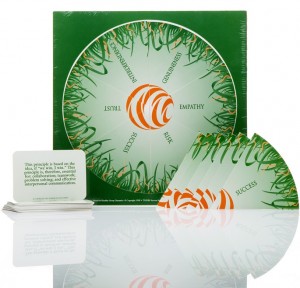 Customized Solutions for half-day, full-day and two-day executive and staff retreats.
For over two decades, TIGERS Success Series  has facilitated leadership and team retreats for leaders desiring more workforce and team cooperation, collaboration, staff engagement, improved work performance and high levels of accountability and employee support. Appropriate for change initiatives and planning.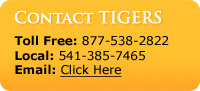 3. Team Leadership Coaching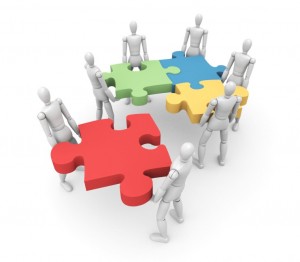 Customized Solutions for single leaders and teams offering package plans and customized solutions so that your leaders are supported in both personal and professional growth.
Team Leadership Coaching is a one-on-one relationship with a Licensed and Certified TIGERS Success Series leadership coach who helps you take the actions you want to take to achieve your team leadership goals.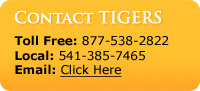 4.  Team and Partnership Coaching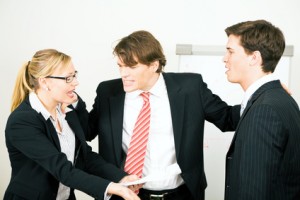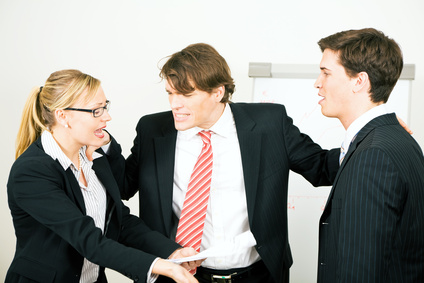 Customized Solutions for two or more people teams offering package plans and customized solutions so that your team unwinds misunderstandings remarkably fast.
If you are experiencing conflict, procedural confusion, goal frustration, and communication breakdown that newly forming teams generally experience — 0r — you are experiencing this with a member of the leadership team, this solution you will want to learn more about.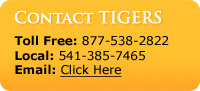 5. 60-minute Team Coaching Strategy Session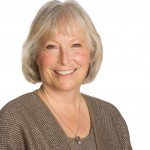 $300
Instead of wondering what to do with your team development planning, this 60-minute TIGERS Workforce Behavioral Profile results debrief and  strategy session with a TIGERS Certified Facilitator is designed to help you explore solutions that support your team. This 1-hour strategy session is an excellent use of your time to discuss your team development strategies  so that your solutions are on target, easy to implement and on track for monitoring for optimum transference.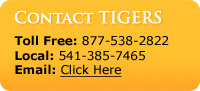 ---
Licensing, Training and Classes
TIGERS Success Series offers on-line, self-study and live classes. Our current course offerings are below.
1. Engaging Employees To Champion Change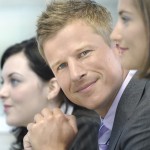 $49.97
According to a summary of over 40 research studies on change, the success rate of corporate change programs is 33%. This means that two thirds of change efforts do fail.
In this 30-minute digital training, with action guide and e-book, this session is geared toward leaders who understand that change is looming and who want to understand how to catalyze employees to support change. Strategy execution is critical to a successful change effort.
2. Engagement, Retention & Growth: 10 Strategic Solutions For Corporate Growth and Employee Retention Podcast Training Series.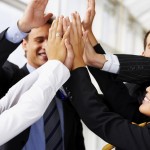 $99.97
In today's fast-moving business world, every executive team needs executable solutions for strong post-recession recovery and success.
The best strategies to advance growth… stay ahead of the competition … adapt quickly to change … and improve your company's bottom line … are one or more of the 10 Strategic Solutions offered in this digital recording, and book series.
3. 6 Principles That Build High-Performance Teams On Demand Leadership Training
$169
This 8-part video, audio and self-paced on demand training for managers and team leaders helps you improve  employee accountability, engagement and improved business success though the application of six common-sense principles that improve collaboration and cooperation in the workplace. It also coaches you in how to incorporate engaging behaviors into your own suit of leadership skills.
4.  TIGERS Licensing for Qualified Consultants and Leadership Coaches
$3,997 Turn-key Resources, On-line Training and Hands-on Practicums. This three step training with two two-day practicums is designed to give you expert TIGERS facilitation skills for work group planning and problem solving outcomes.
Your client organizations do not need to be team-based for TIGERS Team Wheel™ Resources to produce measurable results.
The TIGERS Team Wheel™ Licensing above is step one of a three-step process to earn TIGERS Master Trainer™ credentials. It is a turn-key system that provides solid results for Managers, Project Managers, Human Resource Executives and qualified consultants who work with teams to correct team behavior, resolve team conflict, and to launch new teams that are less impacted by the stage of team growth known as storming. TIGERS resources are fully compatible with the good team development resources such as DISC, Profiles, and diversity tools you already love to use.
4. TIGERS Master Trainer™Training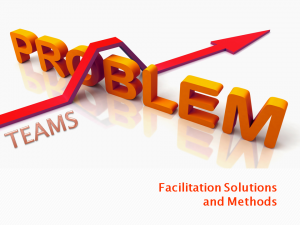 $1, 500 Step two of TIGERS Licensing and TIGERS Master Trainer™ Certification — A live 2-day practicum that takes your TIGERS Team Wheel facilitation skills all the way to the C-suite.
You will learn how to use your resources for action planning and strategic planning through four team facilitation methods. Whether you are building cross-functional teams for organization-wide problem-solving and decision-making, or work with the Executive Team, you will learn methods and strategies to build commitment and accountability for decision and planning outcomes.
We bring this training to you when 5 or more of your employees are trained to use the TIGERS Team Wheel™.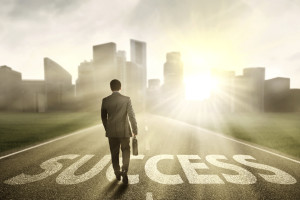 $1,500 Step 3 of TIGERS Licensing and TIGERS Master Trainer™ — A live 2-day practicum gives you all the resources you need to develop new cross-functional teams or stake-holder groups to solve complex system-wide problems. Forming temporary teams to resolve system issues is one of the best ways to tackle complex problems.
This clinic addresses issues that new teams face from securing sponsor support to forming charters to rolling out action plans.  And, we provide the templates designed to keep team behavior on track to forge success.
Learn more
View an Information Webcast (give it a moment for the replay to load)
---
Books and Reports
1. Research Findings:  2,385 Senior HR Executives Respond To The Question: "Is Team Building A Waste Of Time?"
$9.97
Learn what top global HR Executives share about trust, team communications, and leadership development as it applies to small, medium sized and global companies.
This is vital information for building training programs and for you workforce development planning.
 2. Melting Your Stress Within 30 Days
$39.95
This e-book gives you self-paced questions and self-monitoring worksheets that you'll need to follow and complete.
And when you do, you will begin to carve your stress into manageable segments, thereby increasing your ability to cope with stress in new and effective ways, and even pro-actively eliminating potentially new sources before they can take shape.
3. TIGERS Among Us – Winning Business Team Cultures and Why They Thrive
$16.95
This book discusses a viable alternative to the command and control business model in which managers are often mystified when their efforts to form teams fall short of the mark.  It advocates an authentic team culture that effectively harnesses in the workplace the individual and collective desire to achieve remarkable results.
4. Working Together: Diversity as Opportunity
$18.95
Working Together gathers some of the best writing on working with diversity. This anthology honors a multiplicity of viewpoints as part of a larger evolutionary shift in expanding the planet's consciousness. Mikhail Gorbachev describes diversity as a key factor in creating a "new civilization"; anthropologist Riane Eisler proposes a partnership approach between men and women; and Dianne Crampton offers interdependence strategies  for producing organizational cooperation.
5. Engagement Retention & Growth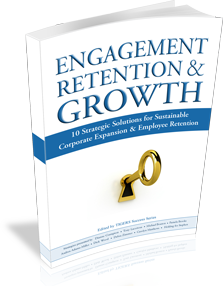 $22.95 – Perfect Bound Book
10 experts share 10 different perspectives on how to grow companies in the post-recession marketplace.  From Sales to Social Networking, from Training and Development Topics to Change Management, 10 seasoned consultants share their best practices to stimulate business expansion and employee retention.
---
Free Training, Webinars and Resources
Receive well-written, researched articles, podcasts, webcasts and proven ideas for supplementing your leadership and team development goals.
2. Complimentary White Paper – Why Happiness Matters in Your Workforce and Beyond
The science of happiness is not vague. Empirical research finds that employees who report that they are happy at work are able to be more creative, adapt better to change initiatives, solve problems faster, receive faster promotions and improved feedback, and earn more money over the course of their careers. Get the details for immediate download.
3. Complimentary White Paper – How to Ensure Your Team Training Transfers To The Improved Employee Skills and Attitudes You Paid For
This 20-page white paper explores strategies and systems to improve training transference for improved employee engagement and productivity. Get the details for immediate download.
4. Complimentary Business Development Webinar for Independent Consultants, Business Coaches, Facilitators and Other Team Builders
90 minutes
As a team builder, if you feel stuck on a roller-coaster revenue cycle because you are on a constant hunt for new clients this complimentary webinar is designed to transform your practice.  If you feel stuck working at the staff level when you know that real change happens at the executive level or feel frustrated because you lack repeat business then learn how to avoid the 3 Big Mistakes Many Team Builders Make That Keep Them Under Paid and Unappreciated.
Learn more
5. Complimentary Webcast: How To Build A Successful Work Environment  Where Trust and Cooperation Thrive
 45 minutes
If you have been searching for common sense solutions for making your work environment more cooperative and resilient, this Complimentary Webinar  provides cost effective and research-based ideas that improve the work environment in a remarkably short period of time. These solutions are readily championed by employees.
Learn more
6. Are you Coachable?
Discover if  you are someone who would significantly benefit from Leadership Team Development Coaching.
Do you have the commitment it takes to be successful?
Are you ready to face your inner obstacles?
Are you ready to make changes that will improve your life?
Before committing yourself, would you like to find out?
Introducing a new self-scoring assessment entitled: The Team Leader's Coachability Quiz
Learn more
7. Are You Inspiring?
Are you someone who is truly motivated yourself and can inspire others to be motivated as well?
Do you have what it takes to really inspire others?
Do people listen carefully to what you say and want to follow your ideas?
Do you truly move people or do you just think you do?
Introducing a new self-scoring assessment entitled:
The Inspiration and Influential Index: Find out whether you've inspired yourself and whether you have the ability to influence and inspire others.
Learn more
8. Conflict Management Survey
How skilled are you at managing and diffusing difficult situations?
Introducing a valuable self-scoring survey that helps you identify where your focused time and attention will reap valuable benefits for you as a leader, team member, business partner, and friend.
Learn more
9. How are your team skills?
How skilled are you in your team leadership role? Would you like to find out?
Do you negotiate complex team communications well?
Is feedback a benefit for you?
Are you ready to make changes that will improve your team performance?