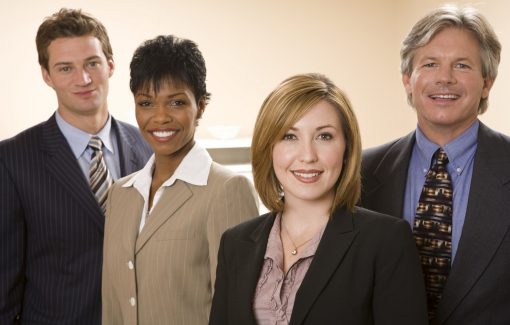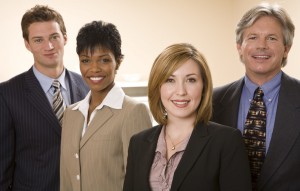 How do you know you are hiring the right person for your team? This is the $1,000 question for leaders looking to attract and retain the best employees as companies spark into new growth cycles.
Klaus Kocott, Klaus Kokott, Partner at Kokott, Wood & Associates, Inc., goes into detail on how to hire for fit rather than fill in his on-line training topic for the
Engagement, Retention and Growth
training conference.  It will be interesting to see how he addresses new information I have included below in the question and answer portion of the program. I plan to be there and if no one else asks the question, I certainly will.
A recent U.S. poll conducted by Monster.com, the worldwide leader in successfully connecting people to job opportunities and flagship brand of Monster Worldwide, Inc. (NYSE: MWW), reveals that 73% of respondents believe it is important to clean up their online persona before looking for a job.
"How important do you feel it is to clean up your online profile (posts, pictures, status updates, etc.) before conducting a job search?"
Monster asked visitors to its U.S. site, "How important do you feel it is to clean up your online profile (posts, pictures, status updates, etc.) before conducting a job search?", and resulted in the following findings:
It is very important to clean up my online profile before I look for a job – 64%
It is somewhat important to clean up my online profile before I look for a job – 9%
It is slightly important to clean up my online profile before I look for a job – 4%
It is not at all important to clean up my online profile before I look for a job – 7%
I do not have an online profile – 16%
"Hiring has always been done, at least in part, on the basis of reputation. These days, reputation is even more important because we all have the power to create our own public persona, using the tools provided by the Internet and social platforms," said Mary Ellen Slayter, Career Advice Expert for Monster.com. "Be prepared and do some spring cleaning. Use search engines to find out what comes up when you type in your name, and then actively work to build a strong professional image online. An important aspect to help you 'find better' is to keep your online resume up to date, and freshen it up as you develop your skills."
During Kokott's virtual training session, Klaus will be discussing:
A detailed process describing how to effectively conduct an executive search for a 'key' employee.
An understanding of how to evaluate a company's culture, its values and its core beliefs.
The importance of a clearly written and effective job description tailored specifically for that position.
How to effectively interview for 'Fit'.
How to properly execute the on-boarding process for that new team member.
With potential employees scrubbing their profiles, executive search is becoming more strategic.  Kokott's session is geared toward companies combating high turnover, companies with critical positions to fill, and for recruiters (either internal or external) who struggle to find those 'highly qualified' candidates.  'Hiring for Fit' is a process leading to a very robust management team, one without an 'ego', but rather a desire to do what it takes to be the best and experiences the successes that come from a cohesive team. Understanding the process and executing the key elements of that process will ensure a company is hiring for fit versus simply hiring to fill.
However, The results of the current Monster Poll are based on votes cast by Monster U.S. site visitors from: March 18 – April 1, 2013. The poll, which received 1,275 responses, is part of the Monster Meter, an ongoing series of online polls that gauge users' opinions on a variety of topics relating to careers, the economy and the workplace. This poll is not scientific and reflects the opinions of only those Internet users who have chosen to participate.
With an exceptional domestic and international retail executive career of nearly 25 years, Klaus provides deep insight into the aptitudes, attitudes, skill sets, experience and track record candidates must display to be successful in their clients' organizations. Having held positions ranging from accounting staff to VP of Sales & Marketing at Fortune 50 companies, he has either managed or worked alongside professionals in nearly every department and utilizes his functional understanding to ensure candidates grasp the importance and interdependencies of their roles. His leadership skills on major consulting projects for several multi-national growth-oriented retail organizations enabled the successful collaboration of diverse groups and corporate departments, resulting in increased sales, market share and profitability.
His executive roles provide recruiting expertise in retail operations and marketing, sales, project management, strategic plan development and implementation, succession planning, market expansion, and logistics.
With a long-term relationship approach, business orientation and retention-focused mindset, Klaus provides key value to clients. He utilizes social intelligence, behavioral profiling, occupational interests and related assessments to ensure a strong position match.
One solution may not address your unique initiatives.  A combination might make more sense to your complex systems.  For this reason, 10 experts in Engagement, Retention & Growth present viable solutions from diverse perspectives such as change management, marketing, training, team development, executive recruitment, employee retention and sales.
To be successful and achieve results for your career and your company, you must master the time-tested secrets of the best companies to work for. Now this is possible with Engagement, Retention and Growth: 10 Strategic Solutions for Sustainable Corporate Expansion and Retention
Three Creeks Publishing identified ten key solutions that you need to know. Each solution is offered in a 30-minute tele-conference over ten business days with recordings of each training available for 24 hours after every event.  Once completed, you will receive audio recordings of the entire event, a downloadable e-book and a perfect bound book for your corporate library. We encourage you to share these resources with your leadership team. Enrollment $99.97
Copyright TIGERS Success Series by Dianne Crampton