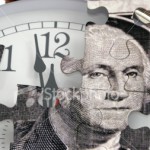 Even if team development consultants and trainers have the best programs and training resources to offer clients, they could still be falling short when it comes time for the client to evaluate their overall performance. Why? Because, leaders have expectations on desired outcomes and want to see the results of consulting and training efforts on their bottom line.
Seem simple enough to do?
Many business consultants and coaches fall short when it comes to producing the hard numbers CEOs and accounting departments like to see regarding the return on their investment. What is the ROI being measured? You – the consultant!  After all, the client just shelled out a large fee for your services and is expecting a substantial ROI. In order to ensure success, consultants must communicate all phases of their program up front to the client and have an actionable, measurable plan in place from the very beginning.
Time to Measure Up
Whether the proof comes through productivity improvements and efficiencies, cost savings, or increased profits, consultants following this guideline can produce the results clients are looking for. The benefit is that they will likely see repeat business and more work in the future. So to measure up in your client's eyes, these steps can help you meet client expectations.
Assess the situation of the company culture, team interactions, and leadership dynamics through individual interviews with staff along with a cultural or behavioral assessment. This information gathering allows the consultant to get to the root of the organization's problems and exposes existing blocks that inhibit cooperation and communication among teams and departments.  Solutions can then be identified and fine-tuned with the client. At this initial phase, it is also crucial to determine which individuals within the organization will measure the impact of your program and change initiatives.
Deliver your program. Whether it be leadership development, team development, project management, or cooperative workplace culture effectiveness, now is the time to bring your toolbox of resources with proven track records to the table and deploy.
Measure, measure, and measure the impact your programs and change initiatives make within the organization to assess ROI. **If you missed determining which employees measure the impact of your program from point 1, you have lost your opportunity to prove the value of your program.  Transference and tracking ROI are major goals to set and meet to avoid client dissatisfaction. Without these two benefits and hard numbers, organizations will look at team interventions and change initiatives as a waste of time and money.
Track your program's achievements at both the team level and the system level. Making a change in one part of an organizational system always has a domino effect on other parts of the system. For example, delivering sales training without a customer service component is problematic because increasing sales without increasing customer satisfaction results in unhappy customers. Dissatisfied customers drive down company profits through their social network posts and other instantly available and visible ways to rate companies.
Follow up! It's not just consultants that become lax on this point, but most people in general fail to follow up after establishing a relationship and working with an organization.  Once you design your strategy, initiate your program, and successfully measure and track the change initiative, there is still more work to be done. Touch base with the company through pre-determined check points – such as conference calls, and Q & A sessions to help leaders and teams fine-tune their operations. A consultant's value is greatly increased by this simple business courtesy.
By tracking savings or increases in productivity, consultants can frequently fund their next project with the organization. With the realized profit or cost savings, companies are eager to bring the consultant back to evaluate and initiate change within other departments. Remember the domino effect?
These are some basic guidelines to follow, but remember each organization is unique and will have its own set of goals and criteria to meet. Consultants really do need a full system of offerings to present to an organization to ensure success.
Copyright TIGERS Success Series by Dianne Crampton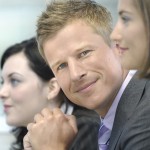 Want to learn how to exceed your client's expectations?
You won't want to miss my 90 minute "complimentary" webinar where I expand on the 3 biggest mistakes business consultants, facilitators, coaches, and trainers make to grow and thrive in their business.  Several classes are offered now through the middle of May. You'll learn how to apply immediate practical methods that will have you earning more, keep you booked, and working with committed clients who appreciate your worth!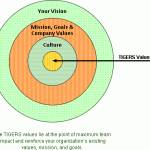 About TIGERS Success Series
TIGERS Success Series is a team development consultancy based on 6 core principles that anchor high performance team dynamics. These principles are trust, interdependence, genuineness, empathy, risk and success. TIGERS offers licensing and certification to team building trainers and consultants interested in expanding their practice to serve organizational leaders from the break room to the boardroom. .Learn more.