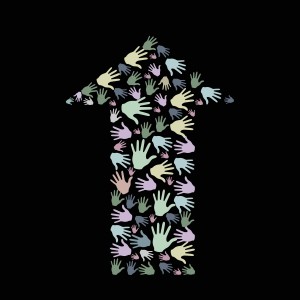 GoDaddy's new brand strategy of capturing the small business market began by focusing on "right-fit" talent acquisition and soliciting vital employee input. GoDaddy's popular Website Builder product has been "rebuilt" and is the result of months of research which included customer surveys, employee input, and acquisition of senior talent from winning team cultures such as Microsoft. Through progressive foresight, GoDaddy is proving they can command a larger share of the small business market by employing sustainable team building practices.
"This is the radical shift we knew we had to make and it's more than just marketing"
"This is the radical shift we knew we had to make and it's more than just marketing," said GoDaddy CEO Blake Irving. "A brand is a promise to our customers and a commitment to understand their needs. Our mission is to 'fight the good fight for the go getter' … the small business owner … or anyone who labors for the love of it and wants the benefits of the latest technology without having to be an expert."
As part of today's unveiling, GoDaddy has launched a simplified website experience with a crisp design, a more intuitive interface and a streamlined checkout process. The expanded development team has re-built GoDaddy's popular Website Builder product, making it easy for anyone to create a beautiful website in short order, no matter their level of technical expertise. Hundreds of professionally-designed site builder themes are now specially geared toward a wide variety of business types and a simplified user interface prompts users to customize their site through the entire process.
"This is definitely different for us, but you'll see we still have a sense of humor," said GoDaddy Chief Marketing Officer Barb Rechterman. "We think Jean-Claude is hilarious. 'The muscles from Brussels' certainly helps make the commercial memorable, but the story also illustrates the struggles and time constraints many small business owners face every day. Our job is 'to be there' for these small business owners who want to attract more customers with beautiful websites that are easy to create and affordable to maintain."
GoDaddy's launch comes after months of intensive research, customer segmentation analysis, customer surveys and employee input from every corner of the company, especially from its technologists. Since Irving took over as CEO in January, there has been an intense focus on products and personnel, with an influx of technology talent and senior leaders joining from companies such as Microsoft, Google, Intuit, Yahoo! and eBay.
Over the past year, GoDaddy has strategically acquired small business-oriented tech start-ups, including M.dot, which makes it easy to build a mobile website from a smartphone, and Locu, a company that empowers businesses to 'get found' online. And since receiving significant investment in late 2011, from KKR, Silver Lake Partners and Technology Crossover Ventures, the company has expanded internationally, as well.
GoDaddy sales have topped $1 billion in each of the past two years. It is the world's largest domain name and Web hosting provider, and employs more than 3,900 people. Within the first four months of this year, GoDaddy established new offices in Sunnyvale, Calif. and Kirkland, Wash., both established hubs for technology talent. The company is also building a global technology center inside the Arizona State University Research Park, set to open next summer.
GoDaddy serves 12 million paying customers globally and is known for its specialized brand of personalized telephone support, which routinely earns Net Promoter Scores on par, or better, than Nordstrom, Zappos, Apple and Amazon.
"This is about a lot more than posting a new logo and saying we're different … and the shift is far from over," Irving said.
Already employing a large diverse culture, the onboarding of new talent was the catalyst needed for employees to champion change and help GoDaddy become a world leader in small business website building. With strong leadership and team building resources at their fingertips, Go Daddy sets the bar a little higher in achieving corporate innovation and success.
Copyright TIGERS Success Series by Dianne Crampton
We believe that when employees come to work on Monday morning with a sense of thrill and excitement to see their coworkers and to dive into another successful week that the business they work for probably rocks!  We help leaders build those teams and work cultures. And, we certify consultants to offer the TIGERS Team Development Success System to their clients, too.