30-minute audio training program with action guide and e-Book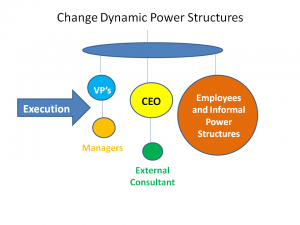 Your change efforts need not fail. Studies show that leaders who build cooperation among employees and  collaboration between departments have a higher success rate initiating and executing change. This gives them a positive edge.
According to a summary of 40 research studies on change, however, the success rate of corporate change programs is 33%. This means that two thirds of change efforts fail when employee cooperation and department collaboration are missing.
What we have learned about restructure and change is that people who have authority tend to resist change. Many do not cooperate voluntarily. Therefore, strategy execution with consideration given to change resistance is critical to change action planning prior to change execution roll out.
What You Will Learn In This Audio Training Program
Engaging Employees to Champion Change is geared toward leaders who understand that change is looming and who do not want to fail in their change efforts. Strategy execution is critical to a successful change effort.
Leadership commitment and employee engagement are required. Engaging employees to Champion Change is a catalytic process that ignites the human drive to achieve. It creates a robust and engaged work environment where trust and cooperation thrive.
Understanding the emotional engagement process and executing the catalytic elements of that process ensures that employees are engaged and committed to champion change at all levels of operation.
You will learn:
 The components of a catalytic process with employee commitment and engagement as desired outcomes.
How to develop a common understanding of the behaviors required to enhance cooperation during and after change execution.
One important technique that you can consistently repeat that builds momentum, sustains commitment and drives results much faster than many realize.
When you Enroll You Receive Immediate Access To:
The e-book, Engagement, Retention and Growth: 10 Strategic Solutions for Sustainable Corporate Expansion and Retention
This book offers 10 Strategic Solutions For Sustainable Corporate Expansion And Retention from the perspective of 10 different industry thought leaders.

An MP3 recording of Engaging Employees to Champion Change to download.
Participant handouts so you can easily follow along with the discussion.
The encouragement to share these resources with your leadership team
Meet the Presenter.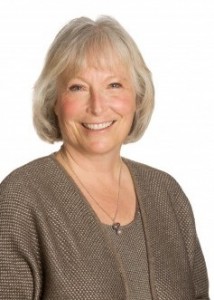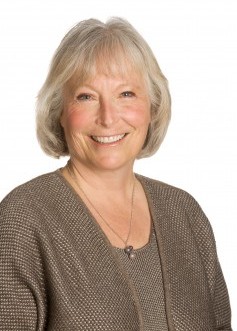 Dianne Crampton, Founder of TIGERS Success Series, Inc.
Dianne Crampton helps committed leaders build cooperative work cultures  and teams of committed and engaged employees.
She accomplishes this using her proprietary TIGERS® 6 Principle's process. Our TIGERS® consultancy serves merging organizations, organizations undergoing culture change and founding leadership teams with the commitment to be recognized as one of the best companies to work for.
Dianne and her team also train executives to facilitate change and use the TIGERS Workforce Behavioral Profile™ to measure the quality of group behavior before launching change initiatives. She licenses seasoned executive coaches and organizational development consultants in the use of TIGERS® catalytic resources to improve work culture and team dynamics. One of these tools earned a nomination by Merrill Lynch for Inc. Magazine's Entrepreneur of the Year Awards.
A thought leader in the collaborative work culture movement, Dianne Crampton holds an advanced degree in organizational leadership,  international trademarks and copyrights and is a published Author, Speaker and Founder of TIGERS Success Series, Inc.
Registration $149.95
Once you enroll, access to your resources are delivered right away by email.  Be sure to use your regular and preferred email address.  Click here to view our on-line training and privacy policies.