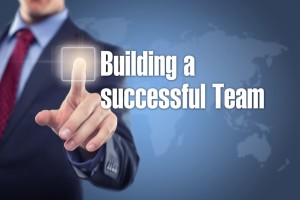 This past year has been a busy and successful one for the TIGERS® Success Series. With growing membership, a successful 6 Principles That Build High Performance Teams Leadership Clinic, team building blog and team building activities, we have high hopes for the start of 2015 and beyond.
We started the month off with part one of the 2014 four-part recap series. Last week we reviewed all of the blog articles we posted in the Polls, Research, and Surveys category.  This category focuses on 2014 surveys, polls and other research that applies to workplace culture, team building and productivity in the current economic environment.
This week we are moving onto the Management, Leadership, and HR Issues category.
This year was full of helpful articles in a variety of topics in this category, including topics on delegation, employee benefits, necessary leadership skills and employee satisfaction, among many others. So no matter your interests or needs in this category, you are sure to find a helpful topic in this list of 2014 articles. So without further ado, here are the 2014 articles.
Management, Leadership, and HR Issues
Do Small Business Owners Have Time For Team Building Activities?
Learn to Delegate for Effective Leadership Team Building
Corporate Team Building Efforts Damaged by Unfair Pay Practices
4 Team Building Ideas For Improving Team Interdependence 
Recovering the Powers of Positive Possibilities – Ideas and Anchors for The Leadership Art of Reframing
Team Building Activities Outweigh the Fading Lure of Employee Benefits
Considering Telecommuting? Tips to Make Team Building And Telecommuting Work For Your Organization
Providing Employee Feedback is an Essential Skill New Leaders Must Learn
Team Building Ideas to Keep Your Best Employees and Lower Turnover Rates
Workforce Development Is Improved Through Leadership Team Development
The Debate: On-line Training VS Face Time Training For Employees
Hiring Millennials To Fit Your Existing Teams with Effective Team Building Activities
Becoming a Better Leader: A noble goal for all levels of leadership
Include Leadership Team Building Events in your Organization to Promote Effective Leaders
Avoid Common Leadership Mistakes by Utilizing Leadership Team Building
Avoid Becoming a Horrible Boss and Utilize Leadership Team Building Strategies
Deploy Employer Flexibility and Team Building Ideas to Increase Employee Satisfaction
If you missed last week's TIGERS® Success Series 2014 Team Building Blog Recap Part One on Polls, Research, and Surveys, make sure to catch up by clicking here. And stay tuned for the rest of the four-part series:
2014 Blog Recap Part 3 – Employee Engagement (Where is productivity and morale hiding?)
2014 Blog Recap Part 4 – Progressive Leaders and Workplace Culture (Strategies from leaders and organizations that are doing it right)