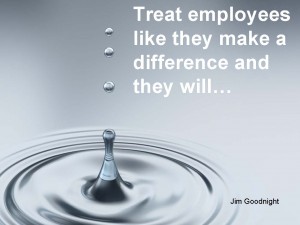 Over the last couple of blog posts we have been sharing information about the plight that US Business Leaders find themselves in.  The skill shortage in the U.S. is resulting in jobs being posted but no one to fill them. Someone graduating from a trade school right now with welding certification, for example, can actually do quite well financially if they secure the job.
At the same time, higher-education debt is swelling to a record $1.2 trillion. Why aren't these graduates filling the skills gap jobs?
So many of these graduates are reporting that they are seriously under employed and taking jobs that do not require a college education.  It appears that a recent study by Gallup shows only 11 percent of business leaders believe graduates have the requisite skills for success in the workforce, leaving many of them under-employed or unemployed and unable to repay their student loans. Despite this trend, few universities or colleges have been able to adapt to the shifting demand for specialized workforce skills.  As a result, it makes good sense why so many training organizations are resorting to Webinars.
As a team development consultant we offer on-line Webinar training like many of our colleagues do.  Recently we produced one for the HR Training Organization, HR.Com.  Many of my internal training colleagues are developing online training for their oganizations, too.  But how would you teach a welder to weld with online training? There is a point where practical application with hands-on experience trumps even the best, well-crafted Webinar.
In the new study Hire Education: Mastery, Modularization, and the Workforce Revolution, Harvard Business School Professor Clayton M. Christensen and Dr. Michelle R. Weise, senior research fellow at the Clayton Christensen Institute, reveal the potential for online competency-based education to revolutionize the workforce and disrupt higher education. As traditional institutions remain fundamentally constrained in their response to evolving workforce demands, Hire Education predicts a growing need for brief, targeted, and affordable online competency-based models.
This is good.  It makes sense.  And, it falls short when hands-on experiential training is required.
For example, we built the 6 Principles That Build High Performance Teams team building event to be hands-on because all the applications associated with it are hands-on, which include group norm development, charter construction and facilitation techniques. The learning by doing method made more sense than constructing theoretical information with no feedback loops to determine if the training would transfer.
But Weise does make good points when she says, "No other existing form of higher education shows such promise in making the cost of a high-quality education affordable to more people. We see great disruptive potential in rigorous online competency-based models that offer flexibility, affordability and faster completion times. As competency-based learning providers and employers collaborate, a separate and possibly even more powerful value network of industry-validated experiences could have the power to override the importance of college rankings and accreditation."
The full study is quite interesting. You can access it here: www.christenseninstitute.org/publications/hire
Copyright TIGERS Success Series by Dianne Crampton
About Dianne Crampton, MA Founder of TIGERS Success Series.
Dianne developed the TIGERS® Team Development System from her original research in psychology, education and business group dynamics. Her validated methods have helped leaders through change and team development initiatives that measurably improve workforce cooperation and team success for over 20 years. With some professionals reporting the statistic that 60% of new teams fail, her validated methods prove different.