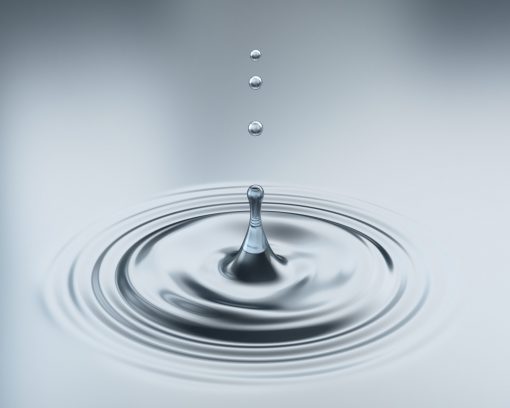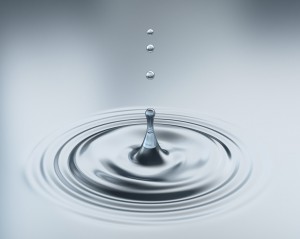 What an exciting year it has been for me at TIGERS Success Series! While it's hard to believe we are ushering out 2012 and welcoming the new opportunities 2013 promises to bring, I can't think of a better way to end the year than by bringing readers a recap of my 2012 blogs and articles.
During the past year, I blogged on a variety of topics ranging from team building ideas to challenges experienced by organizations in an economy that is rapidly defining the "new norm."  I have also championed entrepreneurs and large corporations alike that brought us innovation and "outside the box" solutions. 
However, because there are so many blogs…112 to be exact….I can't feature them all here today.  So, I decided to write a five blog series – each focusing on a particular topic category. Thus, making it easy to navigate and save topics that are of interest to you or your organization. 
Employee Disengagement, Leadership Challenges, Declining Workplace Cultures….OH MY
Over the next 5 days, look for the following topic categories. You will want to save as a "favorite" the categories that really hit close to home so you can refer to them as often as you need to. 
Day 1 – Polls, Research, and Surveys
Day 2 –  Management, Leadership, and HR issues
Day 3 –  Employee Engagement (or disengagement)
Day 4 – Kudos to Progressive Leaders and Organizations (and how they are blazing a trail for success in 2013!)
Day 5 – Workplace culture  (What's working and what's not) 
Polls, Research, and Surveys – the Pulse of Corporate America
Today's blog features the Day 1 topic – Polls, Research, and Surveys. I have provided the article titles and links to blogs reporting online survey results, research, and poll findings. This group of blogs represents the "pulse of corporate America." You'll find everything from the looming decline of quality workers to why Americans are afraid to retire. This set of blogs provides "researched" insight on trends towards small business ownership, the next generation of workers, corporate relationship building (or decline thereof…), and which issues keep decision-makers up at night! 
My End of the Year Gift to You
The Polls, Research, and Surveys category contains 18 blogs so I broke them into palatable sub topics so you can reach the topics that interest you at a quick glance. So, here they are…my end of the year gift to you…the 2012 blogs and articles filled with research, survey, and online polls on how organizations, employees, and leaders feel about the following topics: 
Influence of Women Owned Businesses:
Voices of the Next Generation:
Will The Rise Of The Millennials And Aging Of The Boomer Generation Mean Trouble For Established Food Brands?

 

Major Businesses & Foundations Call for a Revival of the American Spirit to Rebuild the American Dream

 
Building Positive Business Relationships
Challenges for Executive Leadership in the "New" Economy
Employee Challenges in the "New" Economy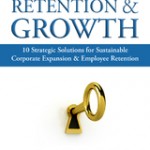 Engagement, Retention & Growth
I recently concluded another successful year at TIGERS Success Series with a conference-based training summit just a few weeks ago – Engagement, Retention & Growth. I, along with 9 other industry leaders, presented 10 viable solutions on how organizations can go beyond surviving the recent recession to thriving! If you missed it, don't worry. I am planning another summit in Feb 2013 and will post details on how to register in upcoming blogs. Research collected from the past 3 recessions by the Harvard Business Review showed that only 9% of businesses come out of a recession stronger than ever. This means that 91% of businesses failed, were acquired, or merely limped along. So you won't want to miss my February summit!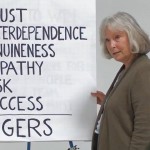 Licensed TIGERS Facilitator Opportunities Await
I am always looking for dynamic business coaches, internal and external trainers, facilitators, educators, and leadership consultants to join the TIGERS team. With opportunities to "brainstorm" with like-minded thought leaders, utilize the proven TIGERS Team Wheel and an arsenal of team-building resource tools, the "royalty free" TIGERS Facilitation Certification is the solution for the right candidates. Use proven resources and assessment tools that reveal behavioral issues, sources of conflict, undiscovered skill sets, strengths, and weaknesses within a team or organization. If you are a dynamic business coach or internal trainer searching for solutions to take your organization or consulting business to the next level, I want to hear from you. 
About Dianne:
Dianne Crampton is the Founder of TIGERS Success Series. She is the leader in building successful quality-focused and cooperative team culture communities. As a thought leader in the team culture movement, she has been published by Barrett Koehler, Pfeiffer (an in print of John Wiley & Sons) and Three Creeks. Her latest work, TIGERS Among Us: Winning Business Team Cultures and Why They Thrive has received international acclaim. Nominated by Merrill Lynch for Inc. Magazine's Entrepreneur of the Year Awards for a team culture change system that helps leaders bring about desired team culture change remarkably fast, she certifies and licenses consultants, facilitators, and HR leader to use the proven TIGERS team culture system within their organization with measurable success. TIGERS helps leaders build and improve trust, interdependence, genuineness, empathy, risk, and success in teams which results in a dynamic work environment that attracts and retains very talented, quality-focused people. Subscribe today to receive instant access to Dianne's general membership where like-minded professionals discover valuable resources for team, leadership, and cooperative work environment development that grow organizations in a scalable and measured way.