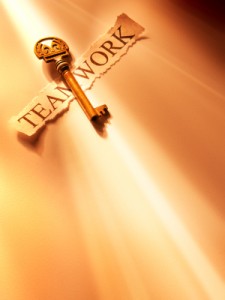 You know when Generation Y is aging when the new generation, Gen Z enters the workforce. Many are now. And, if you are employing someone under 17 years of age to babysit or water your potted plants this summer, you are, too.
So, how much revenue does this age group earn? American Express set out to answer that question and their results are astounding.
Almost one-third of parents (32%) indicate that their teens' major source of income this season will be a summer job, according to the latest American Express Spending and Saving Tracker. And these are not unpaid summer internships: the 13-17 years olds, born in the nineties and leading the generation now referred to as "Generation Z", are filling their piggy banks with hard-earned cash to the tune of $434 per month – approximately $1300 for the summer. While these 32% depend on their jobs as a primary source of income, many are still banking on parental support to fund their summer spending and saving.
In fact 38% of parents of these teens will dole out an allowance – at an average of $22i per week — as their kids' primary income this summer. The majority of parents (70%) say the amount of the allowance will be determined by the chores their kids complete. And almost no one is getting away with bathing suits on the floor or towels left out of the hamper: 9 in 10 indicate that their kids will be responsible for chores this summer – paid and unpaid!
I am a strong supporter of developing a good work ethic in children.  One of the rules we had in our household was, if you don't contribute to the chores you will be paying someone else to do it. So we were quick to reduce weekly allowance by unpaid chores with some of the kids picking up some additional cash. The cause and effect was immediate lending credence to the work motto, "you snooze, you lose."
In addition to summer jobs and allowance, 11% of Gen Z will primarily rely on their savings this summer, parents report, while 6% will earn money from (non-steady) odd jobs such as helping out their grandparents or neighbors.
"No matter how they earn their income, the summer is a great time for parents and kids to discuss real-time strategies for spending and saving their money," says David Kroner, SVP, Proprietary Products, American Express.
Teens Go Back to Basics to Earn Their Summer Stash
So how are Gen Z's leaders—whose primary income is a summer job—earning their green? Below are the top five teen jobs this summer, by the numbers:
1. Babysitting/nanny (18%)
2. Fast food service (18%)
3. Landscaping (13%)
4. Working for family business (8%)
5. Grocery store (8%)
The More Things Change, The More Chores Stay the Same
Kids aged 6 to 17 may be savvier than their parents on all things digital, but you can't get any more basic than mastering household chores. Gen Z—and their parents—keep to tried and true tasks. The top chores we can expect from kids this summer are:
1. Cleaning their room (87%)
2. Taking out the trash (61%)
3. Doing dishes (56%)
4. Caring for a pet (49%)
5. Doing laundry (36%)
The American Express Spending & Saving Tracker  research was completed online among a random sample of 2008 adults, including the general U.S. population, as well as two sub-groups—Affluents and Families. Interviewing was conducted by Echo Research between June 5 and 8, 2012. Overall the results have a margin of error of ± 2.2 (or ± 3.9 among Affluents and ± 3.2 for families) percentage points at the 95% level of confidence. The results highlighted in this release are among parents with teenagers, age 13 to 17, (n=480) and have a margin of error of ± 4.5 percentage points at the 95% level of confidence.
Affluents are defined as having a minimum annual household income of $100,000. Families are defined as having children (under 18) in household.
Copyright TIGERS Success Series by Dianne Crampton
Image by iStock
About TIGERS Success Series, Inc.
TIGERS® sets the standard for achieving a thriving, successful and collaborative team culture. TIGERS provides TIGERS Team Wheel Game and Facilitation Certification workshops for internal and external consultants, customized team building events, and leadership team development consulting and facilitation services. The goal is attaining optimum team performance – surprisingly fast.