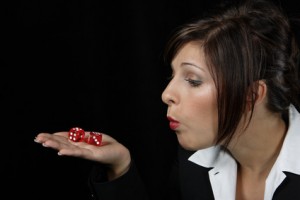 Small business decision-makers from across the country reported an unchanged opinion about the U.S. economy. They reported, however, a slight increase in optimism about their own prospects for revenue growth in 2012 compared to 2011 according to a recent Small Business Opinion Poll.
The poll conducted by ORC International was commissioned by EMPLOYERS®. The poll revealed that 44 percent of small businesses believe the U.S. economy will improve in 2012. While in 2011, 46 percent believed the economy would be better. Small businesses are bullish about their own business revenue projections with 45 percent expecting revenue growth versus 17 percent expecting revenue declines.
This is good news.
Though 58 percent of small business decision-makers report business-related worries keep them up at night, the EMPLOYERS Small Business Opinion Poll found the 2012 figure to be significantly improved compared to results one year ago. This year, 40 percent responded they don't worry about their businesses versus 30 percent who didn't have sleep-depriving worries in 2011. The latest poll also reveals that today's small business worries are more focused on issues related to growing their businesses (20 percent) rather than variables that are more out of their control like the economy.
This boils down to leadership and teams that can drive both results and growth.
Findings:
44 percent feel the U.S. economy will be better in 2012 than in 2011
45 percent expect sales growth this year versus 41 percent in 2011
23 percent are currently at pre-recession revenue levels
21 percent are currently hiring versus just 15 percent a year ago
21 percent plan to hire additional part-time or seasonal workers for the summer
Industry-specific Trends
The restaurant industry segment reported the strongest optimism and expectation for growth with 61 percent expecting the U.S. economy to improve in 2012 and 61 percent saying they expect their businesses to grow over 2011 levels. The restaurant industry also leads the way in job creation plans among small businesses with 39 percent saying they are currently hiring and 42 percent indicating they plan to hire additional workers for the summer season.
Other industries feeling more bullish about their ability to grow revenue in 2012 include the communication industry (53 percent), manufacturing (52 percent) and financial services (51 percent).
About the Small Business Opinion Poll
The study commissioned by EMPLOYERS surveyed 500 owners or managers of small businesses with 1-99 full-time employees. Data was collected through telephone interviews during the period Feb. 16 – Feb. 23, 2012 at the 95 percent confidence level. The sample is stratified across business size and industry grouping, including manufacturing/construction, transportation/communication, wholesale/retail, financial services, or personal/professional services businesses.
Copyright TIGERS Success Series by Dianne Crampton
___________________________________________________________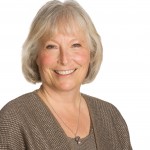 About Dianne Crampton:
Dianne  Crampton is the Founder of TIGERS Success Series. She is the leader in building successful, quality-focused and cooperative team culture communities.
As a thought leader in the team culture movement, she has been published by Barrett Koehler, Pfeiffer (an in print of John Wiley & Sons) and Three Creeks. Her latest work, TIGERS Among Us: Winning Business Team Cultures and Why They Thrive has received international acclaim.
Nominated by Merrill Lynch for Inc. Magazine's Entrepreneur of the Year Awards for a team culture change system that helps leaders bring about desired team culture change remarkably fast, she certifies and licenses consultants, facilitators, and HR leader to use the proven TIGERS team culture system within their organization with measurable success.
TIGERS helps leaders build and improve trust, interdependence, genuineness, empathy, risk, and success in teams which results in a dynamic work environment that attracts and retains very talented, quality-focused people. Subscribe today to receive instant access to Dianne's general membership where like-minded professionals discover valuable resources for team, leadership, and cooperative work environment development that grow organizations in a scalable and measured way.