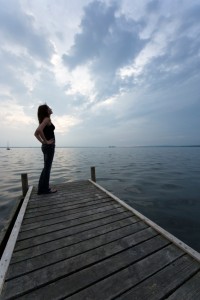 As a team benefit, would you like more vacation time off? Would you use it if you got it? According to a new study, time off is considered a real benefit but an alarming number of employees don't use it.
In fact, half of all workers who receive paid vacation time in the nation's top 10 largest cities would be willing to sacrifice a workplace benefit in exchange for more paid time off. However, despite their desire for more free time, most employees don't even use the vacation time they already receive.
This is the key finding from "
Inspirato Insights: American Attitudes on Paid Time Off
," a new survey conducted among 2,534 adults in Atlanta, Boston, Chicago, Dallas-Fort Worth, Houston, Los Angeles, New York City, Philadelphia, San Francisco and Washington, D.C.
Additional findings uncovered by the survey include:
Despite the down economy, more than one tenth of all employees who receive vacation time from their employer would prefer more time off over a higher salary or a promotion – and one sixth would forgo a compensation bonus in exchange for more paid time off.
Ten percent of all workers given any vacation time would give up their company's 401(k) match in return for more vacation time.
The coveted private office from days gone by no longer seems to be the desirable benefit it once was: a quarter of respondents indicated they'd give up a chance at a private office for more vacation time.
However, only a fraction (five percent) of workers who receive any vacation time are willing to take a pay cut for more time away from work.
Ironically, a majority of employees who receive paid time off (57 percent) do not use all the vacation time they receive, according to the survey. Employees in Los Angeles and San Francisco leave the most vacation time behind (about a third of their allotted time overall) yet 47 percent of L.A. workers with paid vacation and 43 percent of San Francisco workers with paid vacation said they were willing to give up a different workplace benefit for more paid time off.
"As a dedicated entrepreneur currently in the midst of growing my own business, I can relate to how easy it can be to put off taking time for yourself and your family," said Brent Handler, founder and CEO of Inspirato. "The opinions reflected in this survey reinforce the importance that vacations play in our lives. It's encouraging to see that people recognize how vital it is to consider time away from work as essential – and even more critical than many of the valuable benefits that employees enjoy."
Overall, 85 percent of survey respondents indicated their employer provides a paid vacation benefit, with an average of just over 19 days per year. Chicago employees reported receiving the highest number of vacation days, with 30 percent indicating they received 21 days or more of paid vacation time per year. Boston and San Francisco had the highest percentage of workers who lack paid vacation time, with 19 percent of respondents in each city reporting they received zero paid vacation days per year.
A willingness to sacrifice something in favor of vacation isn't just limited to the workplace. Most survey respondents (80 percent) reported that they would be willing to skip an important event – including a baptism, graduation, wedding, funeral or dinner party hosted by a boss – in order to go on vacation.
The survey uncovered some notable regional differences in attitudes toward paid time off. For example, Washington, D.C., employees who receive paid time off are reportedly the most vacation hungry, with 58 percent indicating they would give up a workplace benefit in exchange for more time off. On the contrary, workers in Boston with paid vacation are least likely (38 percent) to give up anything for more vacation time.
In addition, attitudes toward landing that great promotion or new job opportunity vary widely. Nearly a quarter of Philadelphians (23 percent) said they would be willing to take a pass on a promotion in favor of more vacation time. In power-focused D.C., only a small fraction of employees surveyed (3 percent) said they'd give up a new job opportunity or a promotion in exchange for more time off.
Conducted by Harris Interactive, the survey gauged attitudes on everything from the vacation benefits they receive at work to what workplace benefits they're willing to forgo in exchange for time off from work.
"What's interesting about this data is to see such different attitudes toward vacations – particularly among the four mega cities on the East Coast – Boston, New York, Philadelphia, and Washington, D.C.," said Regina A. Corso, Senior Vice President, Harris Poll and Public Relations, Harris Interactive. "Boston and Philadelphia are less likely to leave any vacation days on the table at the end of a year, while over half of New Yorkers and two-thirds of those in Washington, D.C. do leave some vacation time unused."
Methodology
This study was conducted online within the United States by Harris Interactive on behalf of Inspirato between June 14-21, 2012, among 2,534 respondents 18 years or older in Atlanta, Boston, Chicago, Dallas-Fort Worth, Houston, Los Angeles, New York City, Philadelphia, San Francisco and Washington, D.C. No estimates of theoretical sampling error can be calculated; a full methodology is available.
Copyright TIGERS Success Series by Dianne Crampton
Image by iStock
About TIGERS Success Series, Inc.
TIGERS® sets the standard for achieving a thriving, successful and collaborative team culture. TIGERS provides TIGERS Team Wheel Game and Facilitation Certification workshops for internal and external consultants, customized team building events, and leadership team development consulting and facilitation services. The goal is attaining optimum team performance – surprisingly fast.
Creator of the TIGERS Team Wheel, Dianne Crampton, was nominated by Merrill Lynch for Inc. Magazine's Entrepreneur of the Year Awards.