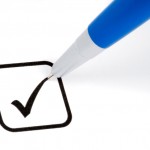 Here is part 3 of a 5 part series recapping my blogs and articles of 2012. This particular blog is packed with tons of great information on both employee engagement and disengagement in the workplace. To put it another way…these blogs represent the "best" and "worst" of employee behavior.
Over the past year, I posted 16 blogs on topics addressing employee engagement so I've broken this blog set down even further into three subcategories.
1.      Engaged Employees = Profitable Companies
These blogs examine just what it takes to keep employees actively engaged in their jobs and in the workplace. A happy employee doesn't just do the "bare bones minimum," but takes great pride in their work and that means profitable bottom lines.
2.      Thinking "outside the box" to Engage Employees
See what these industry innovators have done to engage their employees. From out of the ordinary "perks" to flexible advancement to team building events, these companies stand behind the success of their employees.
3.      Disengaged Employees = the Walking Dead
One of the fastest ways to damage morale is to ask employees for their opinions, then ignore their replies! This is just one of the many ways (there are several more) to break down trust and communication with employees. You'll find your halls filled with disenchanted employees shuffling down the halls to seek out other employees with the intention of devouring their initiative.
Sobering Statistics
According to research by Gallup, the 3rd quarter of 2011 saw just 29% of the workforce actively engaged and extremely productive in their jobs. The other 52% were disengaged and emotionally unattached in the workplace. One result of having a workplace consumed by disengaged employees is higher absenteeism rates. It is estimated to cost U.S. businesses over $225.8 billion a year in lost productivity. 2012 wasn't any better.
Now that your interest is peaked, here are my best employee engagement blogs for 2012. So refill your coffee cup, sit back, and let's dig into some good reads on what employee engagement is all about – and equally as important – what it isn't….
Engaged Employees = Profitable Companies
Thinking "outside the box" in Employee Engagement
Disengaged Employees = The Walking Dead
If you missed part 1 or 2 in this blog series, here are the links to my previous posts to bring you up to speed.  Polls, Research, and Surveys  and  Management, Leadership, HR Issues. It doesn't matter which series you choose to read first, they are both packed with information and statistics that will both shock and give reason to cheer.
Not that I have saved the best for last, but there are just 2 series left. So keep an eye open over the next few days for:
Series 4 – Kudos to Progressive Leaders and Organizations (and how they are blazing a trail for success in 2013!)
Series 5 – Workplace culture  (What's working and what's not)
Until then, take some time to absorb all the material I have presented. There is a wealth of information to put organizations on the path to thriving in 2013.
Copyright TIGERS Success Series By Dianne Crampton
About Dianne:
Dianne Crampton is the Founder of TIGERS Success Series. She is the leader in building successful quality-focused and cooperative team culture communities. As a thought leader in the team culture movement, she has been published by Barrett Koehler, Pfeiffer (an in print of John Wiley & Sons) and Three Creeks. Her latest work, TIGERS Among Us: Winning Business Team Cultures and Why They Thrive has received international acclaim. Nominated by Merrill Lynch for Inc. Magazine's Entrepreneur of the Year Awards for a team culture change system that helps leaders bring about desired team culture change remarkably fast, she certifies and licenses consultants, facilitators, and HR leader to use the proven TIGERS team culture system within their organization with measurable success. TIGERS helps leaders build and improve trust, interdependence, genuineness, empathy, risk, and success in teams which results in a dynamic work environment that attracts and retains very talented, quality-focused people. Subscribe today to receive instant access to Dianne's general membership where like-minded professionals discover valuable resources for team, leadership, and cooperative work environment development that grow organizations in a scalable and measured way.