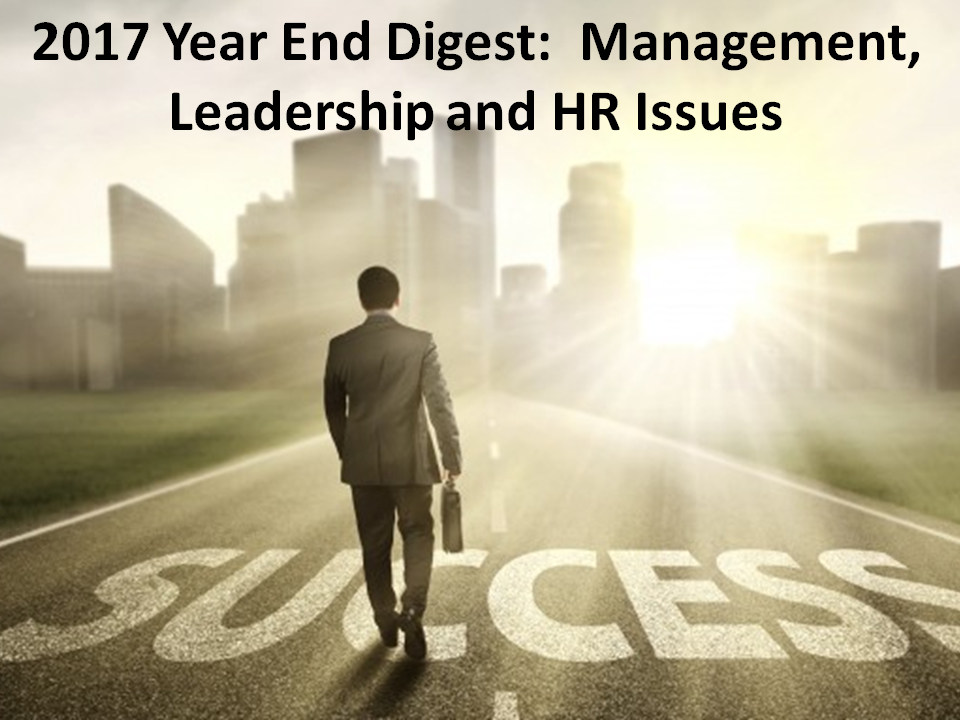 2017 is almost over.  24 days to be exact and we hope you have accomplished much in this year. In today's blog, we are providing a digest of management, leadership and HR issues that we have written about this year.
In addition to this management, leadership and HR issues digest blog, we have been rolling out a multi-pronged approach to workforce behavior improvement. This three-part approach involves the TIGERS Workforce Behavior Profile (click here to download a sample assessment report), micro-training based on assessment results and Manager as Facilitator training. These three resources are ones that have brought us successful change management results on behalf of our clients consistently over the years.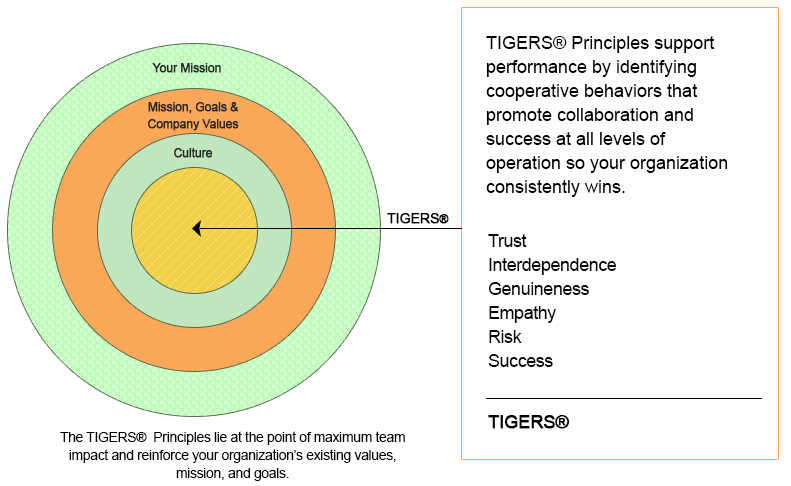 Our mission at TIGERS Success Series is to improve workforce communities by enhancing trust, interdependence, genuineness, empathy, risk resolutions and success in the workplace.  I am a strong believer in building more collaboration between departments and cooperation among employees for an improved workforce environment that results in in more profitable business success and more engaged employees.

This year has also been a busy one for the TIGERS® Success Series blog.  We've spent the last year offering tips, strategies and the latest trends in a variety of topics. Attracting and retaining top talent, improving your workplace culture, building stronger teams and leading with the six principles of trust, interdependence, genuineness, empathy, risk and success are just a few of the topics we tackled this year. In an ever-changing working environment, it's important for leaders to stay up-to-date on important leadership and technology issues and trends to remain cooperative with their team members and competitive for their customers and clients.
To end the year, we've created a three-part recap series to make it easy for you to catch up on all of our articles from 2017. This is the first week in the series. We're focusing on all of our articles in the Management, Leadership and HR issues category. These articles focus on the latest information from a variety of topics, including leader delegation strategies, employee benefits, helpful leadership skills and employee satisfaction, among many others
Management, Leadership and HR issues play an important role in the success of any organization. Leaders can learn a lot of valuable information from those who have come before them, as well as from the front runners in their industries. Get caught up on the latest. Peruse the following articles and apply any relevant information to achieve your business goals om 2018.
Management, Leadership and HR issues
Stepping into the Role: Leadership and Teamwork Development Strategies for the New Year
Introduce Habits of Highly Effective Leaders Into Your Leadership Toolbox
Struggling as a Leader? Change Your Habits
The Best Ways To Polish Your Leadership Skills

Tips for Hiring Into Existing Teams

How To Strengthen Your Leadership Communication Skills

Strengthening Your Effective Leadership Communication Skills

Four Strategies To Become A Stronger Leader Today

How To Find Compatible Job Candidates for Existing Teams

Develop Strong Leaders by Ditching Your Manager Habit

Resolve Team Conflict With Peace

Firing Well While Building Your Team Isn't Mutually Exclusive

Successful Leadership: The Four C's

Best Candidates for Your Organization? Redefine "Qualified"

Leadership Coaching Strategies Improve Performance

Better Team Leadership Skills Improve Teams

This is the first installment of our three-part recap series. Get caught up with all of our 2017 blog articles during the month of December with parts two and three.
Stay tuned for these upcoming articles:
2017 Blog Recap Part 2 – Employee Engagement (Where is productivity and morale hiding?)
2017 Blog Recap Part 3 – Research, Polls and Workplace Culture (Strategies from leaders and organizations that are doing it right)
Copyright, TIGERS Success Series, Inc. by Dianne Crampton
About TIGERS Success Series, Inc.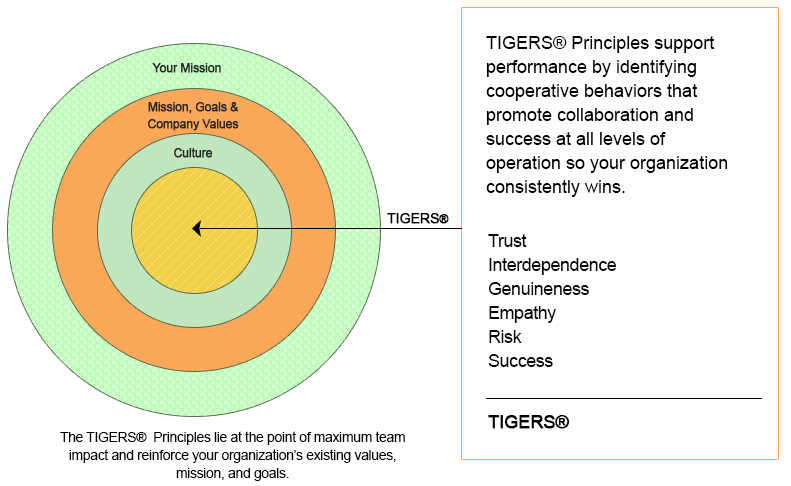 TIGERS® Success Series provides a comprehensive, multi-pronged and robust system for improving both your work environment and profitability.
We specialize in training your managers in group facilitation methods that build workforce cooperation and high performance team dynamics. Scaled to grow as your organization and leadership performance grows, our proprietary Team Behavior Profile and  Management training workshops are based on the six principles we have found to be the right mix to make this happen.
The TIGERS 6 Principles are Trust, Interdependence, Genuineness, Empathy, Risk and Success. Born from our many years of business, psychology, and educational group dynamic research, and subsequent four years of independent evaluation, we instill and sustain behaviors that improve work group performance and talent retention for measurable ROI.
TIGERS has served committed leaders who desire enhanced cooperation among departments, teams, managers and individual employees. This heightened level of cooperation leads to improved revenue, purpose, commitment and impact. Employees quit companies because they don't get along with leaders and co-workers. Work culture refinement and behaviors that build strong relationships erase this trend remarkably fast.
For more information or to request a presentation to your group or association,  call 1+541-385-7465 or visit https://corevalues.com