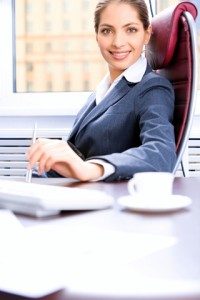 It happened again. You hired someone based on his previous title and you had to let him go.  Why is finding the best candidates for your organization so difficult?
Perhaps as a hiring manager, you spend a lot of time searching for qualified candidates. It seems to you that the talent pool is shrinking.  But the problem may not be available talent but more about how you're defining qualified in your hiring criteria
For many, qualified candidates possess related experience to the position at hand.  Examples are:
Degrees in the desired field;
Number of years working in the industry; or,
Responsibilities in their current roles that match the responsibilities for the new position.
While all this experience can be telling, it completely disregards the applicant's soft skills, such as communicating with co-workers and resolving conflict with empathy and emotional intelligence.  These soft skills often prove to be more valuable than experience.
Prioritize soft skills over experience when finding the best candidates for your organization
So what are soft skills? Soft skills are essentially a person's character traits and their interpersonal skills. Personality traits and adaptability are examples of soft skills. So is resilience.  These traits are important factors in determining whether or not a candidate will be successful in their role.
Soft skills, however, have a major downside because they are harder to assess.  Unless the hiring process includes action demonstrations so you can watch how a candidate performs, candidates who are good talkers but low soft skill performers can slip through.
Hard skills, on the other hand, can be easily defined and measured. Therefore, they are easier to assess during brief interviews. The good news is that hard skills, can be easily taught and learned. If  you really want to hire the best candidates for your organization, hire based on their soft skills rather than just their past experience or proficiency in a certain area.
Three important soft skills to consider to secure the best candidates for your organization during the hiring process are:
Communication.
Communication is the number one soft skill to consider to secure the best candidates for your organization during the hiring process. Without proper communication, team members can quickly become discontent.  Reasons include:
Feeling unheard;
Feeling unnecessary; and
Feeling disrespected.
With proper communication skills, many, if not all, of these issues are resolved.
Unfortunately, many top performers leave their positions because of communication issues resulting in their being passed over for advancement or cut during downsizing. Communication issues, while unfortunate, could likely be solved through open dialogue and frank discussions.
From a TIGERS perspective, this is a Genuineness glitch. Genuineness is measurable within group dynamics and is third of six principles required to lead high impact teams.  The other five principles are trust, interdependence, empathy, risk and success.
When your job candidates are former leaders, how they set the tone for a work environment of open communication is critical.  If the organization they left, did not value soft skills or Genuineness, their leadership skills are potentially lacking.
The bottom line is that leaders must possess strong communication skills. Employees who feel comfortable opening up and coming to them with problems are more engaged. Quite frankly, every team member on all levels needs to demonstrate Genuineness and effective communication for an organization to retain top talent.
Teamwork.
Teamwork is another important skill to consider when finding the best candidates for your organization. According to research, one-third of employees have considered leaving their job because of poor team behavior.
If you don't want your best employees to leave, then pay close attention to how your team members interact with one another and how they perform in a group.  This means hiring new team members who possess strong relationship skills.
Team relationships are a major reason that work cultures suffer because they are unpredictable. When work culture starts to fail, conflicts escalate and team behavior declines.
Encourage,promote and hire according to healthy team relationships.  Hire individuals with strong teamwork capabilities to promote success within your company culture.
Successful group facilitation experience.
Managers who are good facilitators bring people together to work toward solutions. As a result, groups accomplish more with high levels of commitment and accountability.
Facilitating group dynamics —  the correct way — creates employee buy-in, accountability and makes group process bearable by everyone. This means that facilitation is an important skill for recruiting new leaders.  This is especially true for leaders whose roles are to get things done through teams.
Anyone can be trained in group facilitation skills whether the candidate's previous company provided this training or not.  Cost effective group facilitation training for managers is available for anyone.   Leadership candidates who understand the importance of good group facilitation skills to get things done through teams don't rely on the short comings of previous employers to advance their skills.
Managers and supervisors who are good facilitators excel in group decision-making and problem-solving.  Their group performance is measurable.
The agreements and plans they forge with their employees empower employees and result in work plans that experience less conflict.  This results in lower costs associated with failed group projects and lost talent. Likewise, employees are more likely to be engaged in their work and enthusiastic about achieving measurable results.
You know that soft skills are important. So how do you assess them during interviews to determine strong candidates?
During the interview, explain to the candidate why the soft skill is important. Ask for an example of how the employee has demonstrated that skill in the past.
The best way to learn how to successfully assess soft skills is by completing leadership training yourself. TIGERS® Success Series offers several resources for leaders to grow:
Soft skills can be taught. It is much easier, however, to train in hard skills than it is to change someone's character traits. Effective leadership training can also improve your own skills. This improves your batting average in identifying top candidates.
Care to dig deeper to hire best candidates for your organization?
Consider the following resources for more helpful information:
Copyright, TIGERS Success Series, Inc. by Dianne Crampton
About TIGERS Success Series, Inc.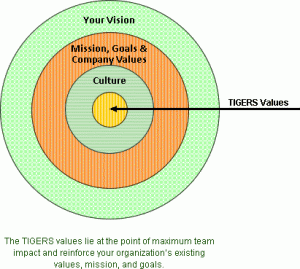 TIGERS® Success Series provides a comprehensive, multi-pronged and robust system for improving both your work environment and profitability.
We specialize in training your managers in group facilitation methods that build workforce cooperation and high performance team dynamics. Scaled to grow as your organization and leadership performance grows, our proprietary Team Behavior Profile and  Management training workshops are based on the six principles we have found to be the right mix to make this happen.
The TIGERS 6 Principles are Trust, Interdependence, Genuineness, Empathy, Risk and Success. Born from our many years of business, psychology, and educational group dynamic research, and subsequent four years of independent evaluation, we instill and sustain behaviors that improve work group performance and talent retention for measurable ROI.
TIGERS has served committed leaders who desire enhanced cooperation among departments, teams, managers and individual employees. This heightened level of cooperation leads to improved revenue, purpose, commitment and impact. Employees quit companies because they don't get along with leaders and co-workers. Work culture refinement and behaviors that build strong relationships erase this trend remarkably fast.
For more information or to request a presentation to your group or association,  call 1+541-385-7465 or visit https://corevalues.com .