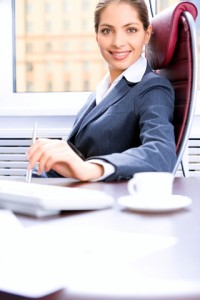 Leaders are present in every organization, but that doesn't mean that they are all highly effective. Highly effective leaders are important because they know how to make the right hire, keep turnover rates low and improve employee productivity and engagement. Effective leaders might be hard to come by, but there are many teamwork tips available that leaders can utilize to become effective themselves.
Teamwork tips to improve your skills
Leaders can implement the following teamwork tips to improve their leadership skills.
Be empathetic.
As the "E" in TIGERS(R), empathy is one of the six principles for teamwork dynamics success, and it is an importantskill that effective leaders possess. According to 30 minute webcast, Empathy, A Critical Element of an Engaged Workplace, empathy is an important tool that allows leaders to understand the importance of caring about their employees so they will build them up, rather than tear them down. This includes offering praises in a public settings while facing challenges and problems in private. These leaders are sensitive to their employees and know how to address problems and create solutions without attacking employees personally. Not all leaders will possess this skill innately, and many can benefit from micro teambuilding training, such as the TIGERS self-study program for leaders. The program teachers leaders how to apply the six common-sense principles of trust, interdependence, genuineness, empathy, risk and success to improve collaboration, cooperation, accountability and employee engagement in the workplace.
Learn to Listen.
According to a study by Wright State University, almost all of the 8,000 participants rated themselves with above-average listening skills, which shows that many people believe that they possess better listening skills than they actually do. So even if you believe you are an excellent listener, you may not be as skilled as you think, and there is always room for improvement. Great listeners focus on the conversation, set aside distractions and ask questions. Rather than thinking about how you are going to respond, effective leaders actually focus on what the speaker is saying, and they put aside distractions, such as phones or emails, and give their full attention to the speaker. To test your focus, see if you can repeat back what the speaker just said. If you can't, you likely weren't focusing. To dig deeper and gain a better understanding of the others' point of view, great listeners also know how to ask probing questions or even simple clarification questions just to ensure that they are listening.
Take a step back.
We all know that micromanaging isn't an effective strategy, so why does it still happen in the workplace? You might consider yourself to be a control freak, or it might come down to a lack of trust in your employees, but no matter the reason, it's best to take a step back with your management style. If this seems daunting to you, it's best to start small. Rather than trying to keep your hand in every aspect of a project, delegate one portion of the project to another person or team, and then stay away. You can check in for progress, but trust that the team members know what they are doing, and give them the freedom to do so. Once that works out successfully, delegate more portions of projects until you are free from your micromanaging ways.
Mentor.
Effective leaders are effective for a reason, and they have a lot that they can give back. But mentorship is not one-sided. Mentors receive several benefits, including networking opportunities and fresh perspectives that allow them to grow as leaders themselves. Mentors also have the opportunity to view how far they have come as a leader, as well as to learn the challenges in other industries.
Put your thoughts into action.
Meetings and talking about new ideas is an important aspect of leadership, but many times, leaders get stuck in the planning stage and cannot move into the action stage. To take the step into action, effective leaders reward, recognize, rebuke, respect, re-energize, redirect, remember, resist, restore and redeem. Interact with employees, make decisions and carry out plans to transition from a planner to a doer.
Highly effective leaders possess many different skills within their leadership toolboxes, and they are constantly implementing new teambuilding tips to improve their skills. Some ways that leaders can improve their effectiveness is by being empathetic, learning to listen, taking a step back from micromanaging, mentoring others and putting their thoughts into actions.
Here are some additional leadership articles, to expand this conversation:
Copyright TIGERS Success Series, Inc. by Dianne Crampton
About TIGERS Success Series
TIGERS® Success Series is a proven, comprehensive approach to building team cooperation and collaboration between departments by understanding 6 principles that reduce conflict, improve work group efficiency and measurably produce high performance teams. The 6 TIGERS® principles are Trust, Interdependence, Genuineness, Empathy, Risk and Success.
The 6 principles ignite people's natural desire to make a positive difference at work and separate adequate work groups from truly exceptional ones. With psychology and human performance at its core, the TIGERS® 6 Principles are used in post mergers where cooperation and collaboration are desired outcomes; in startup companies defining their work culture and team dynamics; and, in transforming low performing work cultures into stellar ones that attract and retain top talent.
When managers and business ownersw what to reduce team conflict and problems so they can do their jobs to grow the company, the robust TIGERS® system works well with lean course work, quality and multiple workforce development trainings to track your group development over time and to improve work group behavior. Click here to learn about the TIGERS 6 Principles and how to train your team members to deploy TIGERS methods in your organization. Follow us on Twitter, LinkedIn, Facebook and G+
Contact Dianne Crampton at 1+ 541-385-7465 to bring the 6 Principles That Build High Performance Teams break out session or presentation to your next conference or association meeting.