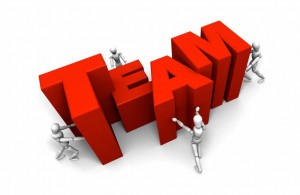 New Year, new you, or so they say. After the holiday commotions have settled and you've fallen back into a familiar routine, now what?  The first few months of the New Year are a great time to reflect on what's gone right and what can be improved in the coming year. This type of reflection is especially helpful for both new and seasoned leaders, especially when your strategies  improve teamwork development and employee motivation.
Teamwork Development Strategies for New and Seasoned Leaders
The following four strategies and motivation video are helpful for stepping into both seasoned and new leadership roles.
Spend more time in team huddles and less time in meetings.
Hour-long meetings definitely have their place in business. New and seasoned leaders, however,  may find that several quick team huddles are more effective than lengthy weekly meetings. Management huddles are short meetings that allow managers and team members to brainstorm, call for action or track key project elements. These huddles can be regularly scheduled, or leaders can schedule short meetings whenever the need arises. To be effective meetings should have:
A short time limit, around 10 to 20 minutes
They should follow a strict script
They should that end with team members leaving with a clear sense of expectations and responsibilities.
To ensure these huddles stay short, consider encouraging team members to stand, rather than sit during  the meeting. Standing will keep team members on track and in the right mindset.
Practice courage by embracing failure.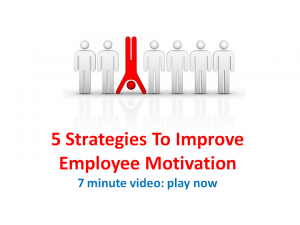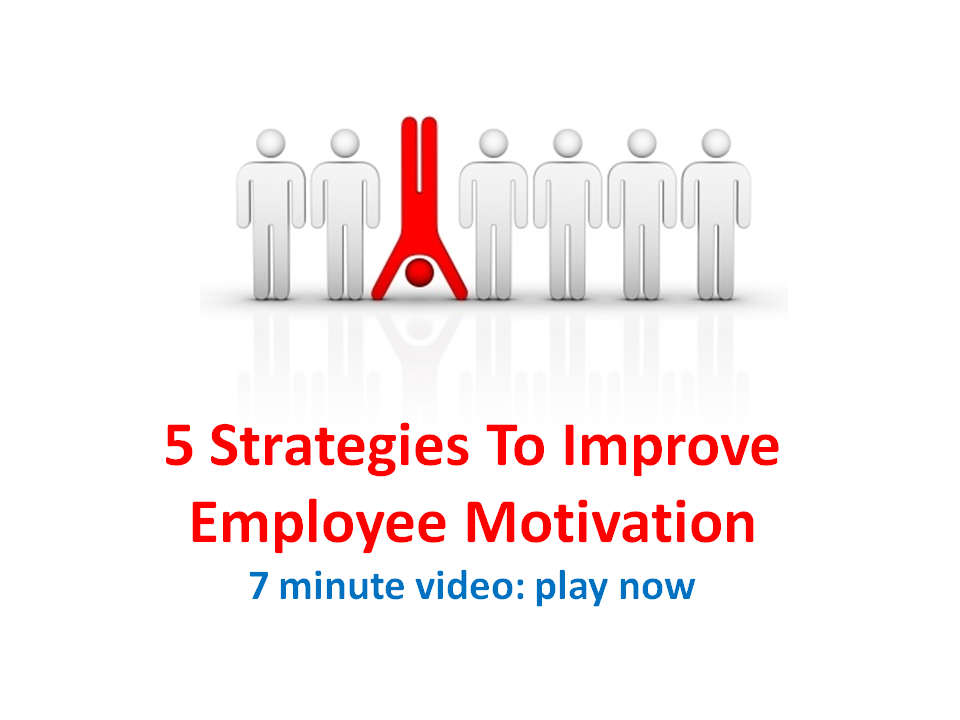 Courage is required for excellent leadership. It is one of the most important characteristics that leaders must have to make it in the business world. While some people may seem naturally more courageous than others, more likely than not, those people just have more practice being courageous. So as a leader, you can improve your level of courage through leadership teamwork development strategies that motivate employees, says TIGERS Success Series Founder, Dianne Crampton.
One major hurtle to move past is the fear of failure. Instead, harness failure as an employee motivation tool.  As a leader it is important to move past fear of failure and learn to celebrate their failures for what they are: learning and work refinement opportunities. Another strategy leaders can implement is visualizing success to move past fear during goal attainment. The mind is a powerful tool and can be trained to be courageous through positive reinforcements.
Empower your employees.
A leader who has a hard time delegating won't be able to get much done. Instead, new and seasoned leaders must focus on empowering their employees to do their jobs well so they can focus on business growth. Three ways to empower employees are:
Creating boundaries around work expectations
Listening and giving helpful feedback
Believing that your employees want to succeed
Give your employees latitude to do their jobs well without having to ask you permission.  More will get done and with higher levels of accountability. Listening to employee suggestions and asking the right questions so they own their work and are accountable for it is likewise important. When an employee comes to you with a question about how to do the job correctly, tell them you want to think about it.  And then follow with the question, "So what are your thoughts about it?" Keep asking questions until you are satisfied that the employee has identified the right course of action himself. This way you are confident that the employee understands what needs to be done and the employee has framed the process with their own ideas and words. They get it and you get it done. After all, the employee wouldn't have asked the question in the first place without the motivation to desire success. When you trust that employees can do their jobs and leave the door open for questions, you not only empower them but will be pleasantly surprised by how competent they are in their positions.
Get on the same page.
To truly be an effective leader, you need to be on the same page as your employees. As with listening to employees and asking the right questions, a recent study from VitalSmarts found that leaders tend to have a much more positive outlook on their companies than their employees do. This can lead to disaster when employees question organizational success. It drives them to search for greener work pastures while leaders are clueless to the problems employees must work through every day.
Instead, focus on the work culture to promote a satisfied workforce. And, this requires first understanding how the employees feel about current workforce behavior. At TIGERS Success Series, we know that there are six principles required for high performance teamwork and organizational success.  These six principles are trust, interdependence, genuineness, empathy, risk resolution and success.  When any of the TIGERS six principles are performing at a low level there are predictable problems to address through workforce development initiatives or training.  When all six are in good order, there are also predictable outcomes that support engagement, accountability for outcomes and organizational success.  It is all measurable within teamwork development performance and in the bottom line. Leaders who promote a culture of teamwork and interdependence, rather than competition, encourage team members to work together to solve problems and work together effectively.
After identifying problem areas and implementing some teamwork development strategies, many leaders may still find a need for additional training that is specifically designed to improve employee engagement, accountability and business successes. An example is an on-demand leadership training program that gives employees continued access for a year so that high levels of training transference occur while senior leaders are keeping track of productivity improvements and cost savings.  Other effective teamwork development strategies include spending more time in quick huddles rather than long and comprehensive meetings; practicing courage in all areas of leadership; empowering and motivating your employees to work their best; and getting on the same page when it comes to company culture. With these, and other strategies, both new and seasoned leaders can improve their relationships with employees and effectiveness as a leader this coming year.
If you are interested in diving deeper into this conversation, here are some additional resources we found to be helpful.
Copyright TIGERS Success Series, Inc. by Claudia Craven
About TIGERS Success Series, Inc.
TIGERS® Success Series is a proven, comprehensive approach to building team cooperation and collaboration between departments by understanding 6 principles that reduce conflict, improve work group efficiency and measurably produce high performance teams. The 6 TIGERS® principles are Trust, Interdependence, Genuineness, Empathy, Risk and Success.
The 6 principles ignite people's natural desire to make a positive difference at work and separate adequate work groups from truly exceptional ones. With psychology and human performance at its core, the TIGERS® 6 Principles are used in post mergers where cooperation and collaboration are desired outcomes; in startup companies defining their work culture and team dynamics; and, in transforming low performing work cultures into stellar ones that attract and retain top talent.
When managers and business owners what to reduce team conflict and problems so they can do their jobs to grow the company, the robust TIGERS® system works well with lean course work, quality and multiple workforce development training to track your group development over time and to improve work group behavior. Click here to learn about the TIGERS 6 Principles and how to train your team members to deploy TIGERS methods in your organization. Follow us on Twitter, LinkedIn, Facebook and G+
Contact Dianne Crampton at 1+ 541-385-7465 to bring the 6 Principles That Build High Performance Teams break out session or presentation to your next conference or association meeting.