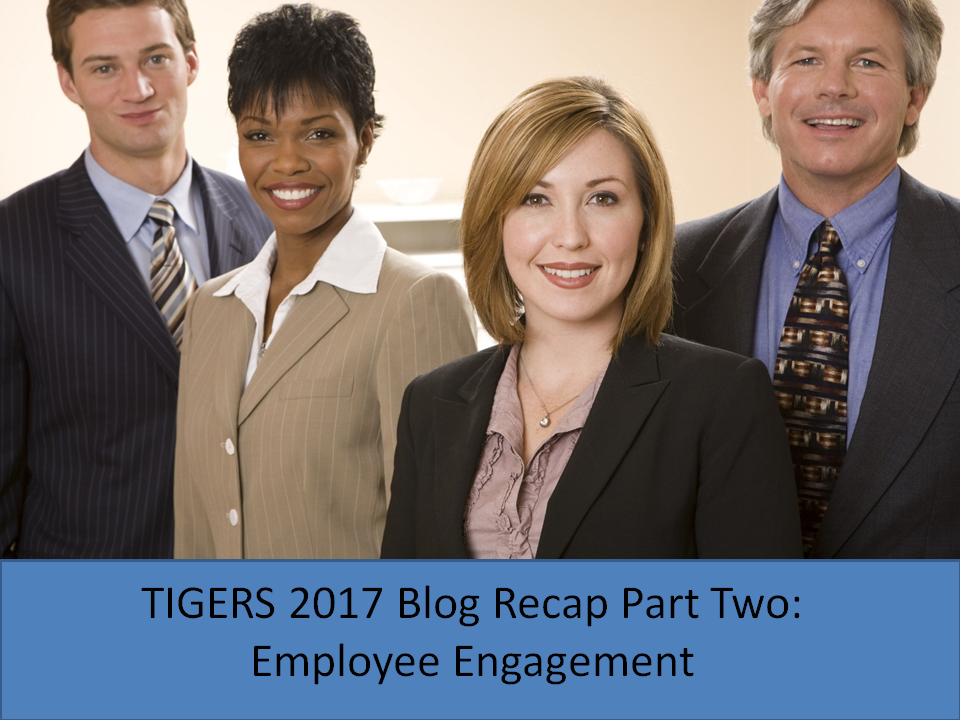 Welcome to the second installment of our three-part recap series of all of our 2017 articles. In our first installment, we reviewed everything from our Management, Leadership and HR issues category, which covered a multitude of topics. Most notable were leadership skills and growth, delegation tactics, daily habits and hiring strategies, among many more. Make sure to review that recap if you missed it. This week focus on employee engagement.
Employee Engagement
This week we shift our focus to our Employee Engagement category, which varies in topics from emotional commitment to job satisfaction to employee involvement in the workplace. Employee engagement levels affect many areas of business success. These include:
Employee productivity;
Work quality;
Loyalty to the company and the team; and
Employee turnover.
When employees are engaged in their positions, they are more committed to outcomes. They are also better prepared to overcome obstacles and form creative solutions for the problems they face.
The articles in this category offer employers strategies and suggestions for motivating employees to increase productivity and perform their best work. On top of these articles, the TIGERS® Success Series offers seminars and workshops  that give employers the tools they need to form and manage successful teams.
What is Employee Engagement?
Employee engagement is employee enthusiasm.  It is also a workplace approach resulting in the right conditions for all members of an organization to give of their best each day. High engagement produces commitment to an organization's goals and values. Employee engagement also produces commitment and accountability to achieve goals and to contribute to an organization's success. 
To balance this and reap the rewards of employee engagement, leaders must produce workplace conditions and a work environment that enhances an employee's sense of their own well-being.  The tips and strategies offered in the articles below speak to both well-being and producing a work culture that inspires and motivates employees to achieve their personal best.
Check out the articles in our Employee Engagement category.  Look back at part one and be sure to keep an eye out for our third installment, Research, Polls and Workplace Culture.
Employee Retention VS Employee Burnout Marks Big Workplace Challenge in 2017
Is Increased Employee Productivity Possible?
Leaders are Sinking — Send in the TIGERS® 6 Principles™
Team and Employee Development: Focus on a strong team for engagement
Growing Yourself to Grow Your Business
Boost Team Morale To Improve Performance
Leading Millennials: Attraction and Retention Strategies
Battling Millennial Disengagement
Creating a Workplace Culture of Engaged Workers
Stress Management Strategies for Stronger Performance
Change Strategies Employees Will Champion Successfully
Improve Employee Performance Keys and Strategies
Employee Engagement Success Strategies Build Loyalty
Want More Workplace Success? Set Measurable Goals
How to Keep Productivity High During the Holidays
When Creating a Flexible Workplace Offer Options to Telecommute
If you missed last week's TIGERS® Success Series 2017 Team Building Blog Recap Part One on Management, Leadership and HR issues, make sure to catch up by clicking here(https://corevalues.com/leadership/management-leadership-and-hr-issues-year-end-blog-digest/), and stay tuned for the rest of the three-part series:
2017 Blog Recap Part 3 – Research, Polls and Workplace Culture (Strategies from leaders and organizations that are doing it right).
Copyright, TIGERS Success Series, Inc. by Dianne Crampton
About TIGERS Success Series, Inc.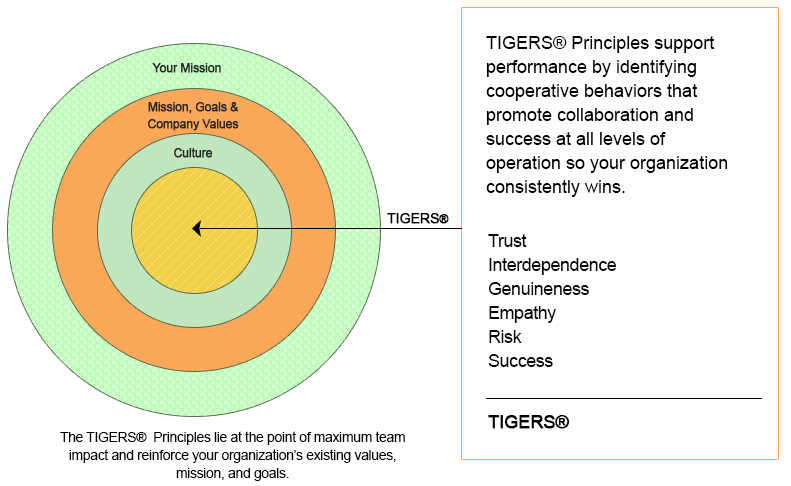 TIGERS® Success Series provides a comprehensive, multi-pronged and robust system for improving both your work environment and profitability.
We specialize in training your managers in group facilitation methods that build workforce cooperation and high performance team dynamics. Scaled to grow as your organization and leadership performance grows, our proprietary Team Behavior Profile and  Management training workshops are based on the six principles we have found to be the right mix to make this happen.
The TIGERS 6 Principles are Trust, Interdependence, Genuineness, Empathy, Risk and Success. Born from our many years of business, psychology, and educational group dynamic research, and subsequent four years of independent evaluation, we instill and sustain behaviors that improve work group performance and talent retention for measurable ROI.
TIGERS has served committed leaders who desire enhanced cooperation among departments, teams, managers and individual employees. This heightened level of cooperation leads to improved revenue, purpose, commitment and impact. Employees quit companies because they don't get along with leaders and co-workers. Work culture refinement and behaviors that build strong relationships erase this trend remarkably fast.
For more information or to request a presentation to your group or association,  call 1+541-385-7465 or visit https://corevalues.com