So, how's work?  I asked a friend this question last week and he said he was looking for a new job.  He added that he had been with the current company for three years. No one in senior leadership or human resources discussed a career path with him.  He viewed his job as a dead end with few if any employee engagement success strategies to fall back on. His case, unfortunately, is the norm according to new Gallup research.

According to the research, a staggering 51 percent of employees are actively searching for new jobs or watching for openings. Leaders should find this number troubling. Half of their workforce already has one foot out of the door. This does not bode well for employee productivity and certainly impacts employee engagement and loyalty.
The research also found that employees have different expectations from their jobs. They are willing to move to find it.
Perks such as flexible start times and the ability to telecommute are high on the list of desired benefits. Most want to feel that their work is meaningful and valuable. This statistically supports employee engagement and loyalty.
To engage and keep current employees from leaving for greener pastures, leaders must carefully assess their workplace culture. Once they have done this, the next step is to implement good team development strategies that improve employee engagement.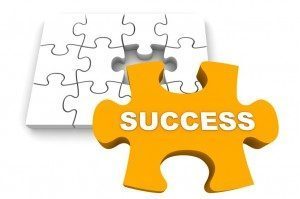 Team development strategies for improved employee engagement and loyalty

The following employee engagement strategies help to improve employee engagement and loyalty:
Draw the line with distractions to enhance employee engagement
Technology allows team members to get a lot more done throughout the day.  With personal emails, social media and streaming services all available in one device, however, it's easy for employees to get distracted. The overuse of technology can produce the following problems:
Inattention to other team members;
Scattered focus; and,
Lost productivity.
Technology abounds.  It can be difficult to identify problems. However, if employees always have a device in-hand or open they will constantly check social media news feeds. If they do this more than twice a day, it is an attention deficit problem for productivity.
If a problem does exist, the root issue is multitasking. More turned in doesn't mean that more is getting done.  Likewise, ensure that everything is turned off during personal interactions to improve human relationships. Recognize when technology is causing a distraction and create boundaries for yourself and your team members. This allows respectful work relationships to develop that spark greater employee engagement and loyalty.
Give breaks to encourage improved employee engagement.
After a few hours of focused productivity, the brain benefits from stepping away for a few minutes. Breaks give you an opportunity to simply zone out.
Many times, solutions come to you after you stop looking directly at the problem. Give employees the opportunity to come back later with a renewed perspective.
This type of break is best served by taking a walk or escaping to a quite zone. In our book, TIGERS Among Us – Winning Business Team Systems and Why They Thrive (Three Creeks 2010) examples show two CEO's have built quite space to stimulate employee engagement and creativity.  Both CEO's claim that they reap the rewards of improved employee engagement and better problem solving.
Clarify expectations to improve employee engagement.
Your team members do their best work when they understand where they are headed and how their contributions affect the big picture.  This was my friend's issue with his current employer and why he had his resume out.
Lack of communication from senior leadership and human resources sent him looking for new work. Some leaders innately understand how to communicate long-term goals and plans with their employees. Others require more guidance.
To clarify expectations with your team members, start by coming together and collectively answering the following questions:
Why does the team exist?
What is the company's brand that you want to be known for?
How do you need to change your current culture to match your desired brand outcomes?
Therefor, by answering these questions as a team, everyone will have a better understanding of goals and expectations. The benefit is that everyone will be more engaged in your big-picture goals with greater commitment and accountability.
Assess the work climate to improve employee engagement.
If your company culture is completely off balance, you can't fix it until you understand behavior problems. Then create a strategy for improvement.
For example, The white paper, How to Build a Principles and Collaborative Work Culture for Sustainable Business Success, discusses how to avoid breaks in your mission, vision and values through 6 Principles that anchor cooperative and engaged workforce behavior.
Also, to create the best employee experience and improve engagement levels, leaders who openly talk to their employees about their experiences, expectations, goals and desires build employee engagement faster than leaders who don't.  And, the most successful leaders have a clear understanding on where they align with 6 Principles that enhance workforce behavior performance.
An assessment tool like the TIGERS Team Behavior Profile. goes a long way in assessing the current climate while pinpointing strategic behavior areas to focus on for improved success. With three surveys for the same group in one assessment package, leaders have the opportunity to improve workforce cooperation in sustainable steps. Then they can compare behavior improvements both from the assessment results and in their organization's bottom line.
Current research finds that 51 percent of employees already have one foot out of the door. This means that they are either actively looking for a new job or watching for openings.
Some team development strategies that leaders can deploy  to improve employee engagement include:
Drawing the line with distractions;
Giving and encouraging regular breaks;
Communicating and clarifying expectations for employees; and,
Assessing the current culture behavior and making behavior changes when necessary.
With careful planning and assessment, leaders can improve employee engagement and keep their top employees satisfied.
Care to expand this employee engagement conversation?
The following resources are provided to deepen your understanding:
Copyright, TIGERS Success Series, Inc. by Dianne Crampton
About TIGERS Success Series, Inc.
TIGERS® Success Series provides a comprehensive and robust system for improving both your work environment and profitability.
We specialize in training your managers in group facilitation methods that build workforce cooperation and high performance team dynamics. Scaled to grow as your organization and leadership performance grows, our proprietary Team Behavior Profile and  Managment  training workshops are based on the six principles we have found to be the right mix to make this happen.
The six principles are Trust, Interdependence, Genuineness, Empathy, Risk and Success. Born from our many years of business, psychology, and educational group dynamic research, and subsequent four years of independent evaluation, we instill and sustain behaviors that improve work group performance and talent retention for measurable ROI. Since 1987, TIGERS has served committed leaders who desire enhanced cooperation among departments, teams, managers and individual employees. This heightened level of cooperation leads to improved revenue, purpose, commitment and impact.
Employees quit companies because they don't get along with leaders and co-workers. Work culture refinement and behaviors that build strong relationships erase this trend remarkably fast.  For more information call 1+541-385-7465 or visit http://www.corevalues.com .