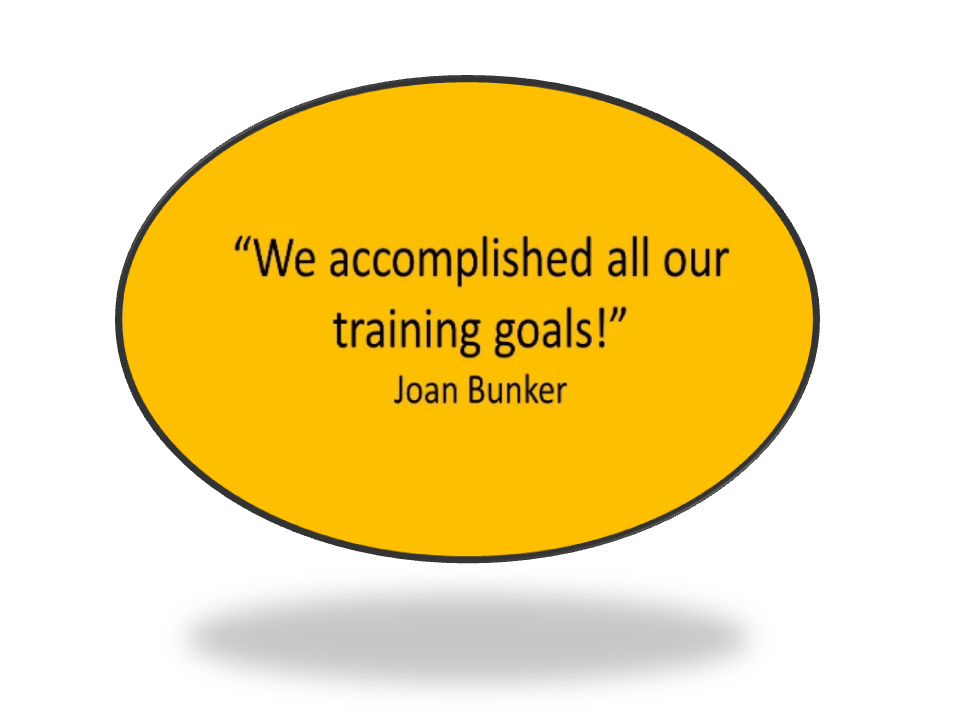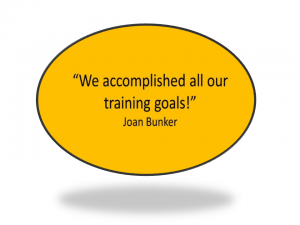 TIGERS Success Series  has been very active this year. We've worked hard to help clients correct workgroup behavior with management, leadership and HR initiatives.
Oregon State Parks and other government agencies are working hard to attract employees from the Millennial and Gen Z age groups.  As a result, we have constructed  resources and conducted retreats to help them achieve this.
Other goals we have achieved this year to improve workgroup behavior in measurable ways include both assessment and micro-training resources.
At the top of the list includes the coding of the TIGERS Workforce Behavioral Profile™. This coding is now complete.
Next on the list is the completion of 52 micro-trainings for each of the TIGERS 6 Principles.
When client organizations complete an assessment they know specifically how to improve their own unique workgroup behavior. Then micro-training helps them improve the skills, attitudes and behavior of all their employees. Delivered weekly in 15 to 30 minutes of training content, TIGERS micro training is for all employees over a 52 week period. Managers can also check in to see if their employees are completing the training.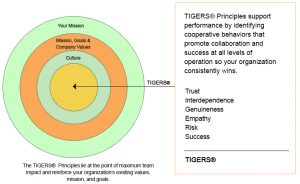 As a refresher, the TIGERS 6 Principles™ are trust, interdependence, genuineness, empathy, risk resolution and success. These six principles predict with either their inclusion or omission what organizations face strategically in correcting work culture and department behavior.
One outcome includes decreased conflict and confusion.  Other outcomes also boost pro-active and positive behavior that makes achieving goals and roles much more successful. The bottom line is that productivity increases are measurable and return on workgroup improvement can be calculated.
TIGERS Management, Leadership and HR Initiatives blog Recap
This year has been a busy one for the TIGERS® Success Series blog. We've spent the last year offering tips, strategies and the latest trends in a variety of topics.
Attracting and retaining top talent, improving work culture, building stronger teams and leading with the six TIGERS principles of trust, interdependence, genuineness, empathy, risk and success are just a few of the topics we tackled this year.
In an ever-changing work environment, it's important for leaders to stay up-to-date on important leadership and technology issues and trends to remain competitive. This includes attracting and retaining top notch employees, building your customer base and attracting new clients.
To end the year, we've created a three-part recap series to make it easy for you to catch up on all of our articles from 2018.
This is the first week in the series. Our focus is all the articles we have written this year that deal with Management, Leadership and HR initiatives. This recap focuses on the latest information from a variety of topics, including leader delegation tactics, employee benefits, helpful leadership skills, employee satisfaction and many more.
Management, leadership and HR initiatives play an important role in the success of any organization. Get caught up on the latest. Feel free to peruse the following articles and apply any relevant information to attain your business goals.
Management, Leadership and HR Initiatives Article List
Engage Your Employees to Champion Change 
Leadership Strategies that Build High Performing Teams
Utilize Data to Build a Strong Team 
Empathy Builds Effective Leaders
Empathy Battles Workplace Toxicity 
Strong Leadership? Follow Your Instincts 
The Real Value of Empathetic Leaders in the Workplace 
Reenergize Employee Productivity to Increase Profits 
The Secret to Higher Team Productivity 
This is the first installment of our three-part recap series. Get caught up with all of our 2018 blog articles during the month of December with parts two and three. Stay tuned for these upcoming articles:
2018 Blog Recap Part 2 – Employee Engagement (Where is productivity and morale hiding?)
2018 Blog Recap Part 3 – Research, Polls and Workplace Culture (Strategies from leaders and organizations that are doing it right)
Copyright TIGERS Success Series, Inc.
About TIGERS® Success Series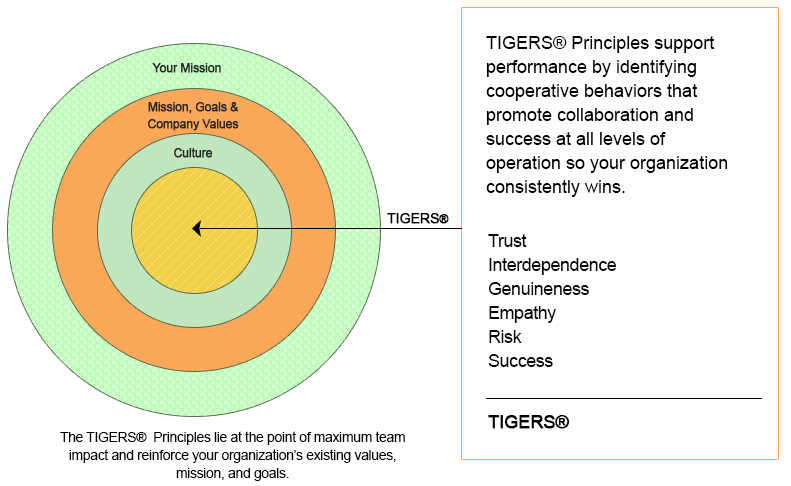 TIGERS® Success Series takes the guesswork out of workforce development. TIGERS provides a comprehensive, robust system for improving both your work environment and profitability.
We specialize in developing high performance work cultures. Scaled to grow as your organization and leadership performance grows, our proprietary Team Behavior Profile,   Management training workshops, and online micro training packages are based on the six principles we have found to be the right mix to make this happen.
The TIGERS 6 Principles are Trust, Interdependence, Genuineness, Empathy, Risk and Success. Born from our many years of business, psychology, and educational group dynamic research, and subsequent four years of independent evaluation, we instill and sustain behaviors that improve work group performance and talent retention for measurable ROI.
For more information or to request a presentation to your group or association,  call 1+877-538-2822. To subscribe to our complimentary newsletter, click here.