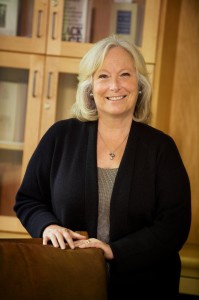 Sometimes the greatest success a woman can achieve is more than the title she holds. In the world of M2M, you will find a group of tenacious women who are compelled to mentor the next generation of females as technology leaders. Last month, Connected World magazine announced the inaugural list of its annual Women of M2M. The women selected were honored during a ceremony, sponsored by Cycle30,  in Chicago, Ill.
But these are accomplishments that transcend gender. What those recognized in our Apr/May issue have helped to achieve is an inspiration to any who have witnessed it.
The Women of M2M is a diverse group, made up of women who have been visionaries in their respective companies. And there is a common thread among them. The desire to show other women how they can find the same success while continuing to be successful in driving innovation forward.
Each woman shows true spirit and proves there is no magic to success. It really comes down to sheer determination and perseverance. Each woman has demonstrated exemplary leadership and accelerated the growth of M2M while inspiring other future M2M industry advocates.
"Success is not just about the bigger title. At this point in their life, for the Women of M2M, it's about enjoying what they do and giving something back. It's helping other women enjoy the same sense of accomplishment," says Peggy Smedley, editorial director, Connected World magazine and president, Specialty Publishing Co. "Each of the women being recognized has used her passion and commitment to propel this great industry forward. And with their guidance, those following in their footsteps will continue this tradition."
The 2013 Women of M2M are:
Mitchell Baker, Chairman, Mozilla Foundation
Charlene Begley, President and CEO, GE Home and Business Solutions; Senior Vice President and CIO, General Electric
Genevieve Bell, Intel Fellow, Intel Labs Director, Interaction and Experience Research, Intel Corp.
Polina Braunstein, CEO, Quake Global, Inc.
Diane Bryant, General Manager, Datacenter and Connected Systems Group, Intel Corp.
Mary Chan, Vice President, Global Connected Consumer, General Motors Co.
Robin Chase, Founder and CEO, Buzzcar
Carol A. Colombo, CEO, Alert GPS Holdings, Corp.
Bev Crair, GM, Intelligent Solutions Division, for the Intelligent Systems Group, Intel Corp.
Weili Dai, Cofounder, Vice President and General Manager of Communications and Consumer Business, Marvell Technology Group
Stephanie Ellenberg, Associate Vice President of Product Development for Emerging Devices, AT&T Mobility
Annette Evans, Director of Channel Management, Aeris Communication
Ritu Favre, Senior Vice President and General Manager, Freescale Semiconductor
AnneMarie Ferraro, Vice President of Network Operations, Alarm.com
Deb Frodl, Global Executive Director, ecomagination, GE
Kelly Gay, President and CEO, Omnilink Systems
Wendy Gonzalez, Vice President of Product and Architecture, Cycle30
Kelly Hancox, Senior Manager Business Development, Garmin
PJ Hilbert, Executive Vice President, Global Operations/Chief Service Officer, Synchronoss Technologies
Dawn Iddings, Vice President, Business Development and Customer Care, Garmin
Rebecca Jacoby, CIO and Senior Vice President, IT and Cloud and Systems Management Technology Group, Cisco Systems
Renée James, Executive Vice President and General Manager of Software and Services Group, Intel Corp.
Anila Jobanputra, President and Founder, Esprida
Satwant Kaur, Master Solutions Architect, HP
Laurie Lamberth, Founder, Lamberth & Associates
Joanne Martin, CISO and Vice President for IT Risk, IBM
M. Catherine Morris, Senior Vice President and Chief Strategy Officer, Arrow Electronics
Claudia Nemat, Member of the Board of Management, Deutsche Telekom AG
Martha Poulter, Vice President and Chief Information Officer, GE Capital
Rima Qureshi, Senior Vice President of Strategic Products, Ericsson
Kristin Rinne, Senior Vice President, Architecture and Planning, AT&T
Christine Robins, CEO, BodyMedia
Janet Schijns, Vice President of Medium Business and Channels, Verizon Enterprise Solutions
Rose Schooler, GM of Communications and Storage Infrastructure Group, Intel Corp.
Patricia Sharma, President and CEO, Multi-Tech Systems
Alison Slavin, Cofounder and VP Product Management, Alarm.com
Susan Spradley, Senior Vice President and General Manager, JDSU
Ana Tavares Lattibeaudiere, Head of Connected Living, GSMA
Cher Wang, Chairwoman, HTC and VIA Technologies
Padmasree Warrior, Chief Technology Officer, Cisco
Susie Wee, Vice President and Chief Technology and Experience Officer of Collaboration and Communication, Cisco
Joy Weiss, President, Dust Networks Product Group, Linear Technology Corp.
Christy Wyatt, President and CEO, Good Technology
Sun Yafang, Chairwoman of the Board, Huawei Technologies
Statistically, finding women in the technology industry sounds like a daunting task when in the United States the number of women employed in the computing and IT field is declining. However, elsewhere in the country's workforce, women are on the rise. Previously, there have been just 12 Fortune 500 companies and 25 Fortune 1000 companies in which women have held the role of CEO or president. These numbers have now reached 21 and 42, respectively.
"The Women of M2M have played such a significant role in where we find M2M and connected devices today, helping to guide a young industry toward its maturity," says Mike Carrozzo, chief editor, Connected World magazine. "But these are accomplishments that transcend gender. What those recognized in our Apr/May issue have helped to achieve is an inspiration to any who have witnessed it."
To find out more about the Women of M2M, as well as read their individual profiles, be sure to pick up either the print or digital version of Connected World magazine's Apr/May 2013 issue.
Attention Independent consultants, business coaches, facilitators, and trainers
If you have a practice that is half full or less and consider yourself under paid, you won't want to miss my 90 minute "complimentary" webinar that addresses the 3 biggest mistakes that keep you from working with top quality organizations that pay well, understand your worth, and bring you back to work with more teams! Several classes are offered now through the middle of May. Apply immediate practical methods that will have you earning more and working with committed clients who appreciate your worth!
Copyright TIGERS Success Series by Dianne Crampton
TIGERS Success Series is a team development consultancy based on 6 core principles that anchor high performance team dynamics. These principles are trust, interdependence, genuineness, empathy, risk and success. TIGERS offers licensing and certification to team building trainers and consultants interested in expanding their practice to serve organizational leaders from the break room to the boardroom. Learn more by scheduling a business call.
By TIGERS Success Series