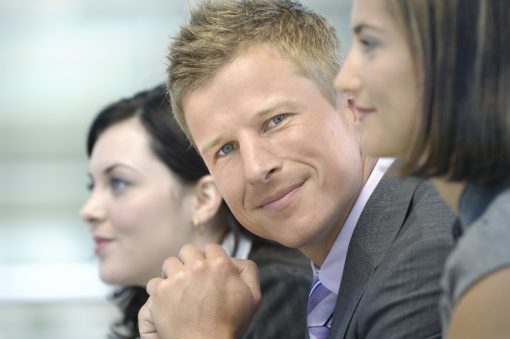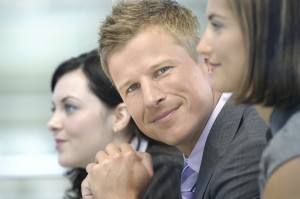 From a team perspective, hiring and Onboarding new employees who will make it through the storming stage of team dynamics successfully is an issue. The savvy manager understands how important it is to have a process in place to onboard employees. The TIGERS® perspective is that group storming can be minimized with good systems and emotionally intelligent group process strategies.
Over the past year I have read many blogs that describe Millennials as coddled and "entitled thinking" youth whose idealism is tiresome. I have written about this in the past, so when I discovered new research on the impact of the global recession on this group, I found the results very interesting from the perspective of Onboarding Millennial employees.
New Research on Millennials Underscores Shifting Attitudes toward Money and Social Issues
With Realism Replacing Idealism A newly released study of nearly 6,000 young people finds that Millennials have become more realistic than idealistic in its attitudes toward money and career preparation. The study findings suggest that Millennials who came of age as economic boom times turned to bust understand that success and security won't be handed to them, and they are opting for pragmatic life choices.
The research demonstrates the impact of economic uncertainty and changing social norms. Conducted by TRU, a leading youth market research firm, the survey of 5,667 high school and college students produced interesting new results. For the past 30 years TRU has been the go-to source for national and global insights on tweens, teens and 20-somethings and has helped brands including Nike, Amazon and Google better understand their audiences.
Among the study findings that have important implications for colleges and universities, as well as all organizations that seek to connect and hire this age group.
 A Savings Shift
For this age group, making money does not translate to spending money. Instead, the majority of college students focus on being debt-free, having a decent amount of money saved, being happy on a daily basis and being able to retire comfortably.
What does this mean?
• With more students footing their own bills, schools need to make the financial process easier to understand during recruiting by openly discussing financials and recognizing their audience as more money-conscious.
• Business owners will benefit from discussing career path, earning expectations, and life-balance incentives.
• Most college-bound teenagers – 88 percent – place career preparation or future success over more nebulous ideals like personal growth or a pursuit of passions.
• 49 percent of enrolled college students listed unemployment as the most pressing social concern, showing that finding a job has replaced the classic notion of 'finding oneself' through the college experience.
Therefore, trade preparation over Humanities is an increasing interest to this group. This means that business owners will find more trained workers with higher earnings expectations approaching the hiring experience.
According to Deborah Maue, vice president of TRU, "This clearly signals that Millennials are adapting their expectations. Young people may still be dreaming of bigger and better things like past generations, but they're much more pragmatic. They're thinking carefully about the risks involved with all of their decisions, something that's reflected in how they choose their colleges, their views on social and cultural issues, and how they bank."
Let's put this into perspective. Our youngest son (age 22) decided to gain summer work experience in Alaska. His hope was to find something entry level in the fishing industry. He met with cannery executives in Seattle and when there was a delay in employers making decisions, he headed out on his own. He stayed in his first job for three days. The business owner misrepresented the work opportunity and housing. Our son immediately cut his losses and discovered another opportunity on the internet at a fishing lodge on the Kenai River. His job was to clean and flash freeze fish caught by lodge and fishing charter customers and prepare it for shipment.  He was hired on the spot and worked hard, saved his money and fished during his free time filling three freezers for his wintertime layoff. His experience is not extraordinary.
Other key findings from the TRU Enrollment Insights Program study include:
• Both high school and college students prefer local banks and credit unions for their savings over big banks, whose recent perceived instability hasn't engendered trust.
• The cost of tuition and the availability of financial aid are two of the top factors when choosing a school. Much-publicized by higher education institutions, Greek life and sports affiliations barely register on students' radars.
• Tolerance is what matters to Millennials. The majority of college students favor birth control, abortion rights and universal health care. In addition, nearly two-thirds of college students support and only 22 percent oppose same-sex marriage. Even among high school students, half of them support same-sex marriage and just 28 percent oppose it.
• A majority of college students also support gun rights while fewer than half want to legalize marijuana.
This shows that today's youth can't be understood based on old assumptions. By helping bring a more clear understanding of youth motivations, HR can deliver a win-win scenario for  organizations looking for pragmatic and less spend thrifty employees who value happiness, a clear career path and life balance.
Copyright © TIGERS Success Series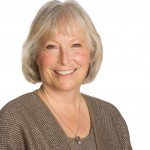 Dianne Crampton, M. A. and Founder of TIGERS Success Series, Inc. helps committed leaders build cooperative work environments and teams of committed and engaged employees.
She accomplishes this using her proprietary TIGERS® team culture process, which stands for trust, interdependence, genuineness, empathy, risk and success. TIGERS® serves merging organizations, organizations undergoing culture change and founding leadership teams with the com­mitment to be recognized as one of the best companies to work for.
Dianne licenses and certifies internal and external group development specialists to us TIGERS proprietary tools to develop teams and imporve work culture. One of the tools she developed for catalyzing change and improving team dynamics earned a nomination by Merrill Lynch for Inc. Magazine's Entrepreneur of the Year Awards.
A thought leader in the team culture movement, Dianne's work has been published by Berrett-Koehler, Pfeiffer and Three Creeks Publishing. She has served Costco, Boeing, AT&T, Northrop Grumman and many others for over 23 years.