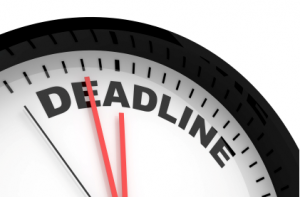 By Steve Bates, SHRM Editorial Staff
The HR profession has the ability to help heal military veterans and the U.S. economy, a top U.S. Department of Labor (DOL) official told Society for Human Resource Management (SHRM) volunteers on Nov. 19, 2010.
Speaking at the SHRM Leadership Conference in Arlington, Va., Ray Jefferson, assistant secretary for the DOL's Veterans' Employment and Training Service (VETS), urged SHRM and its members to build on a working relationship that the two organizations have forged to help veterans transition into the civilian workforce. SHRM surveys show that HR understands the value that employees with military training and experience bring to the workplace.
"America has no greater resource than our human resources," said Jefferson. HR professionals "have a noble errand: to help heal our country."
By hiring veterans and by respecting the legal rights and special needs of returning National Guard and Reserve service members, HR professionals help individuals, their organizations and the nation as a whole, he added.
"You have the gift," he stated. "You have the ability to help Americans realize and make their dreams come true" through good HR practices. Helping wounded warriors and other military veterans find meaningful employment helps on a person-to-person basis and has the additional effect of "mobilizing and motivating others to action."
Jefferson, who graduated from the U.S. Military Academy at West Point with a major in Leadership, described the day 15 years earlier when, during a training exercise for Special Forces, he heard a telltale sound that informed him that he had a scant two seconds before the hand grenade he was holding was going to detonate.
He looked around, saw no place to throw the grenade that was not occupied by troops, and decided to absorb the damage himself. "A moment of time stood still" as he waited for the blast.
He lost all fingers on his left hand, an event that he concedes traumatized him deeply. After the mishap, "I was conflicted," Jefferson said. "I was struggling." It would have been easy to give up, he recalls. Yet at some level he hoped that "something noble, something meaningful could come from this."
"HR helped me create a vision for my life" during his recovery, said Jefferson. "Other Americans are now in that situation. You have a gift of power, to instill a sense of pride" in those who have served in harm's way. "You can restore our belief in ourselves.
"It's not going to be easy," he conceded. "At times you'll feel overwhelmed." But by taking up the challenge of putting former service members into jobs, "we can create a new era in veterans' employment … where our veterans are recognized like never before."
"That's what you can do for our nation," Jefferson said to a standing ovation.
Three SHRM Leaders Are Honored
Before Jefferson spoke, three of SHRM's top leaders were presented the Seven Seals Award by the leaders of the Employer Support of the Guard and Reserve (ESGR). Receiving the award were Robb E. Van Cleave, SPHR, IPMA-CP, SHRM's current board chair; Jose A. Berrios, SHRM's chair designate; and Henry G. (Hank) Jackson, SHRM's president and CEO.
In addition, SHRM and ESGR recognized SHRM state councils and chapters that have signed statements of support with ESGR. They received a round of applause from Leadership Conference attendees.
ESGR is the primary employer support organization in the Department of Defense. It provides information and resources to employers concerning the Uniformed Services Employment and Reemployment Rights Act (USERRA).
ESGR was established in 1972 to promote cooperation and understanding between Reserve component members and their civilian employers, and to assist in the resolution of conflicts arising from an employee's military commitment. It operates through a network of thousands of volunteers throughout the nation and Guam, Puerto Rico and the Virgin Islands.
The Seven Seals Award, which features the emblems of the seven U.S. military services, was created by ESGR to recognize individuals who provide significant achievement, initiative and support for the ESGR mission.
Steve Bates is manager of online editorial content for SHRM.
Fast forward to this month.
SHRM to Join Royal Couple in Support of Hiring of Veterans, Spouses 
TIGERS could not agree more. It is important for members of the US Military who have given their all in support of US initiatives to find supportive employers in the current economy. 
To listen to an interview by an award winning Veteran and Entrepreneur of the Year, Larry Broughton, has to say about US Veterans click here.