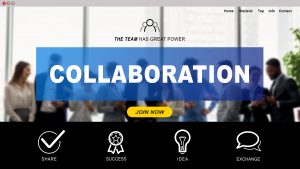 The COVID-19 pandemic has reorganized the traditional workplace at breakneck speed.  For many, the shift to remote had been abrupt.  Organizations across the world (in every sector) sent millions of employees home with a remote work arrangement in a matter of days. Now we face the dilemmas of the quarantine-era manager.
There was neither warning nor time to prepare. Managers, in particular, suddenly found themselves leading a virtual team – many of whom are doing so for the first time.
Managing yourself in quarantine without face-to-face interaction and structure is hard enough. But with the added task of managing a team going through the same uncomfortable conditions, the changes can be unnerving.
Many of those who work from home are stunned at just how difficult it is to work remotely.  It isn't as rosy as we once thought.   Some even report feeling more exhausted at the end of the day.   It's doubly difficult because of the uncertainty.   Managers are tasked to perform at the same level under different conditions.
The most daunting of all is perhaps having your role as a quarantine-era manager amplified.
… which is why managing communication is indispensable.
It's easy to take communication for granted at this time. To compensate, team leaders must communicate often and early.  What you may think as small gestures (such as saying hello or checking in with members first thing in the morning), speak volumes.
One effective way to get this done is via daily huddles.  Getting a huddle done first thing in the morning allows you to sync up on main concerns and resolve issues that need immediate attention.  Daily meetings like these strengthen connections with employees and team members – habits that are vital in team building.
As a quarantine-era manager, don't assume everyone to be on the same page.
Set expectations from the get-go. It's never prudent to assume that team members know what's expected of them in terms of work hours and availability for calls. Outline expectations. This simple task alone lessens frustration and ensures a smoother transition from office to home. If work load permits, encourage employees to work during their peak hours, instead of a specific time.
Micromanaging is the doom of a quarantine-era manager.
When it comes to micromanaging … just don't. Checking in on your team's progress several times throughout the day isn't just tempting – it gives you a false sense of security. It distracts, as well.  It sends them the message that they aren't trusted. Instead, give them a list of deliverables for the day.  This allows you to check with them daily, but at the same time, allows for closer engagement because you communicate that you trust them.
Don't just watch what you say…
Watch how you say it.  Intent gets lost in translation too often especially when it's done digitally.  Remember that body language and facial expressions play a crucial role in communication.  When you aren't within touching distance, realize that words on screen carry more weight.  Your tone of voice can be difficult to decipher in an email message or chatbox.  So be extra meticulous when it comes to balancing honest messaging and kind warmth.
Last but not least,
Give ample lead time.
Be generous with deadlines.  It takes a while to adjust to a remote work setting. Many aren't equipped to work from home due to space and noise levels.  Employees who are parents suddenly find themselves thrust into new habits while caring for (and even homeschooling) their children.   Expect productivity to take a momentary dive because of obligations and distractions.
People (no matter how anti-social they seem to be in the workplace) will always be social creatures who work best when they feel they "belong".   When team members feel safe, they contribute and communicate freely.
Care to dig deeper into the conversation about the quarantine-era manager?
The following tools and resources deepen your knowledge on the topic.
Copyright (c) TIGERS Success Series, Inc. by Dianne Crampton
Leaders and Learning Officers
Here is your opportunity to investigate tools and resources that produce positive collaborative leadership development results.
Pre-Order Becoming TIGERS and get these free gifts:
A soft bound book once it is released.
A PDF version of the book to read immediately.
Access to our private Facebook group for book discussions and social learning.
The TIGERS MP3 Audio series.
50% off our flagship Leadership FUNdamentals course, a savings of $280.
10% of profits will go to support teen and youth suicide prevention.
This offer is only valid through June 17, 2020 on our website during PRE-order sales. Once the book is live in bookstores these gifts will no longer be available.