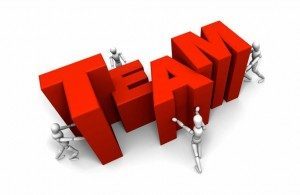 Managing remote projects can be a struggle and working remotely is becoming more and more popular. Having a remote team means more flexibility, avoiding expensive office rent, and enjoying the perk of working from home.
However, while in theory, serving on a virtual team means more freedom, it can also come with its own share of challenges and communication. After all, not all the same practices work as perfectly virtually as they do with in-office employees.
You need the best tools to run a successful business and to avoid the potential lack of engagement and clarity. To ensure that all your remote projects run smoothly and are completed on time, here are some simple tips you can utilize.
Find the right team for remote project management.
Not everyone is suited to working remotely. Choose your team carefully. Although commitment and accountability are always important with teams, it's especially important for long distance projects.
Remote work entails initiative and the desire to understand exactly what the goal is. Do they know how the product is going to be used and what problems or ideas might be important during the project? A dependable and efficient project manager will help you create the team atmosphere you want/ They understand both the human performance communication requirements and the technological management tools needed to make sure your remote project runs smoothly.  
Utilize a remote project management platform.
Instead of feeling like you are constantly juggling everyone's task assignments, use an app to track tasks, emails, and weekly calls or meetings.
As more people work remotely, a greater amount of technology must be used. There are many great apps out there created for the sole purpose of making remote project management easier. Take advantage of them!
Establish communication channels for remote project management.
In many ways, communication is vital for the success of an organization. 90% of most project tasks involve communication. So your communication plan is critical to effective remote projects.
Insufficient communication often results in failed projects and lost customers. Ultimately, no communication channel is going to work if your communication skills are poor and your communication plan is not part of your project charter.
One reason is that you can't check in face-to-face with your remote employees. Therefore, you need to express yourself clearly, effectively and quickly. Sometimes, a quick phone call conveys the details more concisely than a page long, wordy email.
You know those emails or chats that you constantly have to search for? A communication channel keeps project tasks organized for you in one place, and provides a space to have weekly meetings. Check some out project management platforms and find one that works for you. Experience the difference it makes in your remote project management.
Formulate a clear charter for remote project management.
It is important to establish clear policies and protocols. Distance can create a lack of communication and even more confusion.
Employers need to recognize that it is crucial to supply their remote employees with more — not less — structure in order to overcome the distance. Through trial and error, formulate a process that clearly states what is expected, and the availability that everyone will have on a daily basis.
With the help of your remote project management platform, talk with your employees about how you will be monitoring their progress, and how they can get access to the technology in order to record their progress to complete the project in a timely manner. Make sure to create reasonable deadlines and milestones, and double check that your remote employees have adequate collaboration tools, resources and devices. 
Build incentives for remote project management tasks.
Working remotely can make a person lose steam quickly. This is because they are alone and they are separated from their team by distance. One of the things you can do is make them feel appreciated and remembered by checking in with how they are doing or how the project is doing.
When they accomplish tasks on time, drop them a little perk or thank you note in the mail. Of course, most people are best motivated by money, so the best way to ensure your remote workers are motivated is paying in installment milestones.
Did they finish a project milestone? Show your appreciation and how much you value their work. Lastly, consider increasing incentive for projects turned in before the date you both agreed was reasonable.
Track tasks by setting expectations for remote project management.
Instead of just giving your remote employees a project with a due date, set up milestones that they can complete along the way. Each milestone is a step toward the long run goal and they give everyone involved a sense of accomplishment when they are reached.
The remote management platform you choose to utilize can be extremely helpful in this area. Many platforms allow you to set milestones or tasks for employees as well as making long-term goals.
Sometimes, remote project management can seem like a daunting task. You may think, how will you ever find a team you feel like you can depend on? Will the projects ever be completed and be the finished product you were envisioning?
However, like anything that must get done, you just need to start. Begin searching for reliable employees. And, most of all prepare and plan more than you would for an in-office team. In the end, the hard work you do at the beginning of your remote projects will pay off and show in the finished product!
Interested in becoming better at remote project management?
These links will help guide you towards that end.
Copyright TIGERS Success Series, Inc. by Dianne Crampton
About TIGERS Success Series, Inc.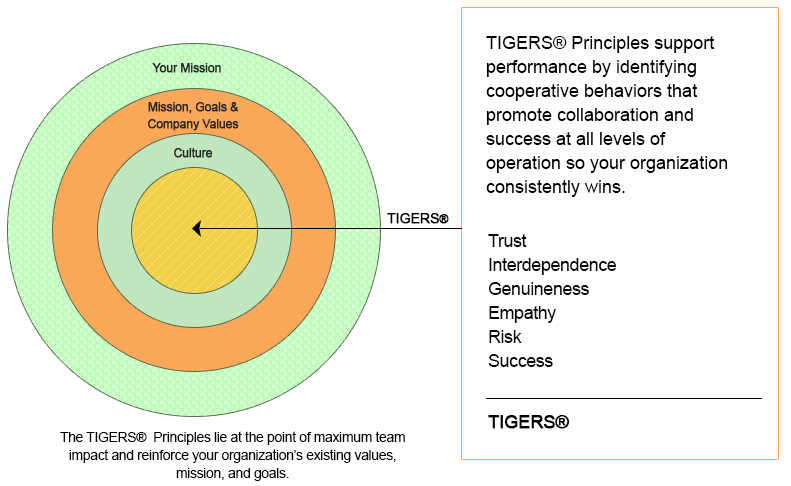 TIGERS® Success Series provides a comprehensive, multi-pronged and robust system for improving both your work environment, profitability and project management team leadership success.
We specialize in training your managers in group leadership skills that build workforce cooperation and high performance project team outcomes . Scaled to grow as your organization and leadership performance grows, our proprietary TIGERS Workforce Behavior Profile, Micro-Training technology that compliments your TIGERS Workforce Behavioral Profile results for high performance change management results, Management and Project Team Leadership  training workshops, and elite consultant/project manager licensing is based on the TIGERS 6 Principles(TM) that our extensive research found to be the high performance mix to make this happen.  Schedule a consultation to learn more.