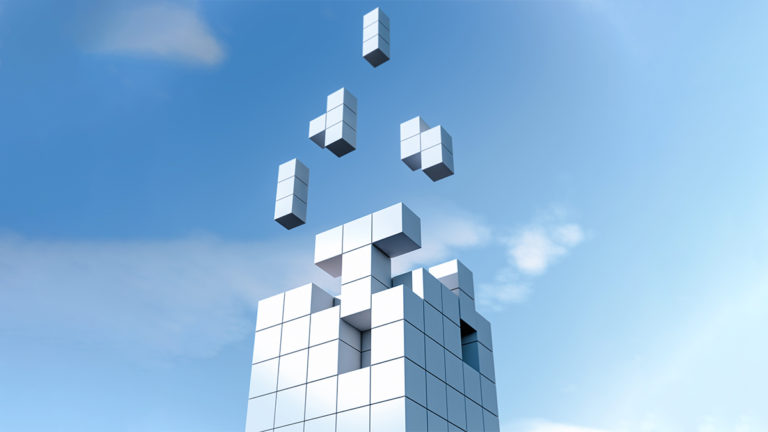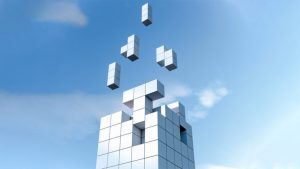 From an employee's perspective, the benefits of remote work are many. The convenience of working from home. Avoiding time-consuming commutes. Schedule flexibility. More time with the family. These are just a few good benefits.
On the flip side of the coin, businesses take advantage of savings.  And it isn't just the small companies that report a significant decrease in operating costs.  As per remote work stats, companies of all sizes are now taking advantage of lower overhead and real estate costs.
Take American Express, for example.  Adapting remote work options has added at least $10 million to their bottom line. But that's small compared to Aetna's.  The American-managed health care company that sells consumer-directed health care insurance lopped off 2.7 million sq ft of rented business space in the last 10 years.  This meant 15,000 of its employees lost "in-office" desks.
… but it also meant roughly $78 million in savings.
What remote work means for the workforce.
Remote work is no longer classified as a privilege.  In fact, it's become standard for at least half of the U.S. population.  Traditional, brick-and-mortar companies are now getting with the program.  But a work-from-home setup doesn't mean workers get to slack.
In exchange for lounging in jammies all day or heading to some beach front property to work on tax returns, remote workers are expected to be technology-savvy professionals.  General tech skills are expected (social media management, web design, and running zoom meetings are just a few examples.).  Basic digital literacy such as word processing software and email software tools is non-negotiable.   Businesses expect all employees to be comfortable with the latest digital tools and trends. 
Remote work Issues that arise.
Companies have gone beyond taking advantage of the so-called digital wave.  The cost-savings alone can no longer be ignored. And with a global talent pool, it's a huge boon for labor costs too.
But with the advantages come distinct human resources issues:
Supervisors aren't trained to properly oversee and monitor remote workers – often finding it easier to manage them face-to-face;
Managers / Supervisors have trust issues. They're uncomfortable having co-workers operate off-site because they do not understand good project management principles;
Employers find that virtual workers aren't as productive.
These are pressing issues that have the likes of The Bank of New York Mellon Corp gracing recent headlines.   The reason for the outrage?  In November of 2018, they told staff that they "might" reduce options to work from home. But bank employees were having none of it.  The idea was shelved. 
What to do about remote work.
The invisible workforce is responsible for visible results.  But for them to deliver, they need more control over when and where they work.
When we think about it, everyone wants a greater-work-life balance.  In fact, people were willing to change jobs if that meant some flexitime.
So, what does this mean for their managers?
Managers should trust more.
Trust and Interdependence are the cornerstones of a robust manager-remote worker relationship.  When employees don't trust leaders, engagement drops. Trust is essential.
When there is trust, interdependence follows. Interdependence is the universal collaborative principle that develops from a sense of community and the spirit of team support.  When a team is characterized by high interdependence, information (high level) is generously shared. Interdependence also results in reliance on another's strength, personal responsibility for shortcomings, and the openness to contribute ideas.
When interdependence is high, members feel free to contribute ideas.  And yes, cohesiveness is fostered – even if the team members you work with are but tiny photo boxes on Skype. 
Make expectations and performance measures clear.
This seems like a no-brainer.  But the truth is, we expect the people behind the gadget to spit out results like an engine.
Provide your remote workers with a reasonable amount of work.  Be clear with output and deadlines.  When you can't see your co-workers or employees physically, it can be a challenge keeping track of work completed.  Majority of remote workers are self-starters but keeping tabs on goals and metrics zeroes in on productivity. There is also project management software available to facilitate work progress and deadlines.
Make them part of your company culture.
Remote workers value the flexibility of their time.   But they don't want to feel isolated from the workplace culture.  Whenever possible, have your remote workers come into the office. Schedule an in-person meeting.  If that isn't possible due to time zones and distance, conduct regular virtual meetings.
Everyone wants to feel connected.  When members feel personal connections in the workplace, the camaraderie translates to measurable productivity and remote work is more successful.
Care to dig deeper into the distinct advantages of maintaining a remote workforce?
The following links are helpful.
Copyright TIGERS Success Series, Inc. by Dianne Crampton
About TIGERS Success Series, Inc.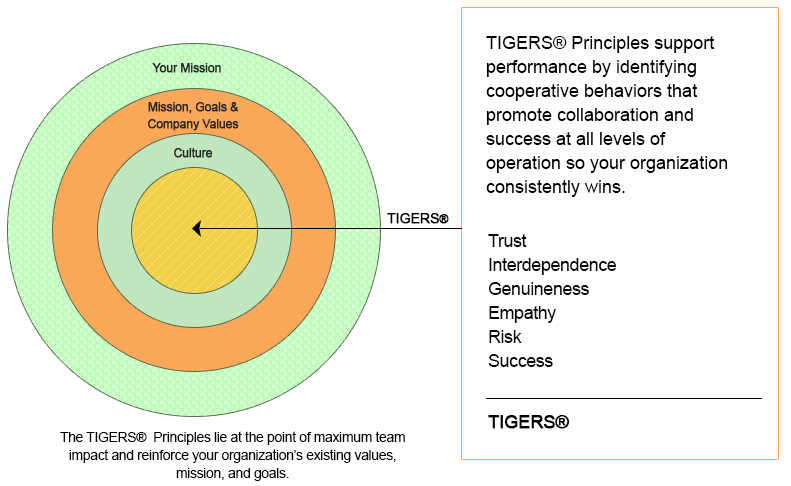 TIGERS® Success Series provides a comprehensive, multi-pronged and robust system for improving both your work environment, profitability and project management team leadership success.
We specialize in training your managers in group leadership skills that build workforce cooperation and high performance project team outcomes . Scaled to grow as your organization and leadership performance grows, our proprietary TIGERS Workforce Behavior Profile, Micro-Training technology that compliments your TIGERS Workforce Behavioral Profile results for high performance change management results,  Micro-Training technology  and elite consultant/project manager licensing is based on the TIGERS 6 Principles(TM) that our extensive research found to be the high performance mix to make this happen.  Schedule a consultation to learn more.