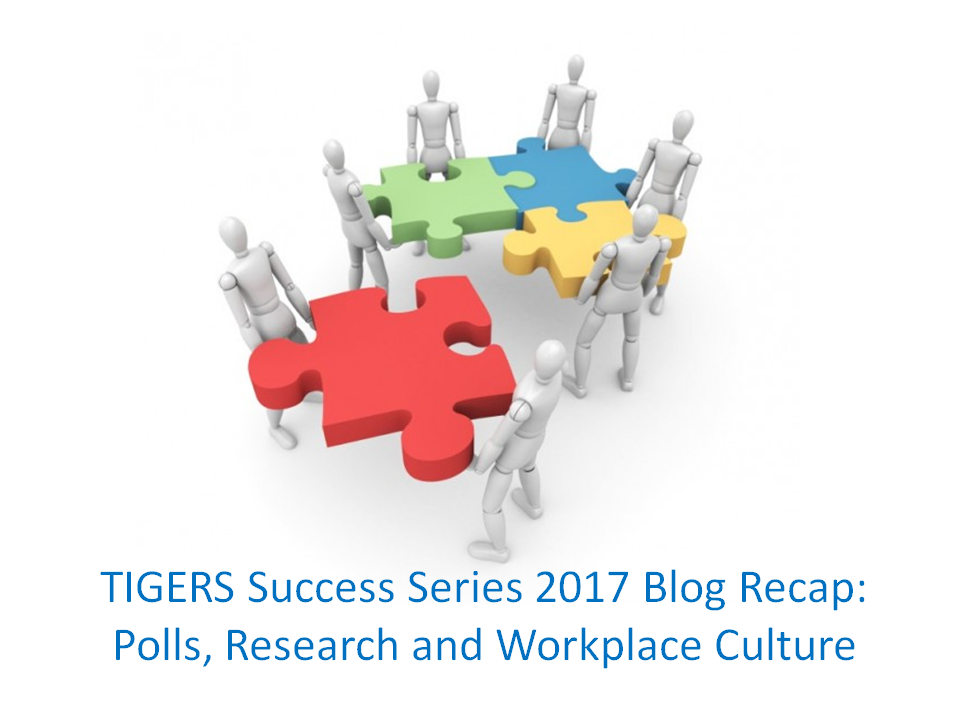 Over the past two weeks we have been sharing recaps of all of our 2017 articles. This is the third and final installment in that series. It covers all our articles covering research, polls and workplace culture.
In week one we reviewed all of the articles in our Management, Leadership, and HR Issues category. This post focuses on all things hiring, firing, delegating, growing and much more. In week two, we shifted our focus to employees with our Employee Engagement category. Employee engagement topics vary from employee involvement in the workplace to commitment to job satisfaction. Make sure to check back on weeks one and two if you missed them.
In this final installment, we move to our Research, Polls and Workplace Culture category. we concentrate on the latest research from 2017 that applies to team building strategies. It also applies to  employee productivity and successful workplace culture practices. This is all within the current economic environment.
TIGERS®'s assessment of the year is that work culture is in flux.  Some companies that have been in existence for nearly 100 years have folded.  Their products and services are not relevant in the new economy.  We predict many more will fold, merge, or be bought out in the coming year.  This all points to the complexities of workplace culture.
Employees are also having more say in how companies are run. In those work environments that appeal to Millennials, the expectation for sound positive group dynamics and opportunity for professional growth and learning is growing.
The learning landscape is also in flux.  Gone are the days of one-off training where employees spend one full day or more in face-to-face live training.
Webinars are also dropping away. Training transference into improved skills and attitudes is lacking in webinar-based learning venues.  Instead, we saw the development of systems-based training that combines learning with planning initiatives followed by micro-training that makes sure the training is consistent and transfers to measurable, improved performance. More companies are tracking this for their return on investment.
This spiked interest in the TIGERS Workforce Behavioral Profile™ by trainers with learning management systems seeking to provide proof of learning transference for soft skill training.  Training such as communication, conflict resolution, problem-solving, diversity and sexual harassment improve the group dynamic, work culture and employee behavior.  This is clearly seen in the TIGERS Workforce Behavioral Profile assessment results. (To download a sample copy of the Workforce Behavioral Profile click here.)
We've made it easy to review all of the articles in this category, and once you're done, make sure to go back and review any of the articles you missed in parts one and two.
Research, Polls and Workplace Culture
Stay Positive to Keep Teamwork Dynamics Constructive During the Winter Months
Do Organizations Have a Teamwork Problem?
Your Company Is Growing. Now What?
What Derails Team Decision Making?
A Winning Corporate Culture Builds Employee Retention
Business Success and How To Achieve It 
Successful Group Problem Solving
Building Mutual Respect to Manage the Unmanageable
Changing Systems For Successful Redesign
Mistakes Improve Problem Solving Success
Is Work-Life Balance Attainable?
This is the third and final installment of our three-part 2017 recap series. If you missed either of the first two, get caught up with all of our 2017 recaps:
2017 Blog Recap Part 1 – Management, Leadership and HR issues (Do business leaders have what it takes today?)
2017 Blog Recap Part 2 – Employee Engagement (Where is productivity and morale hiding?)
Copyright, TIGERS Success Series, Inc. by Dianne Crampton
About TIGERS Success Series, Inc.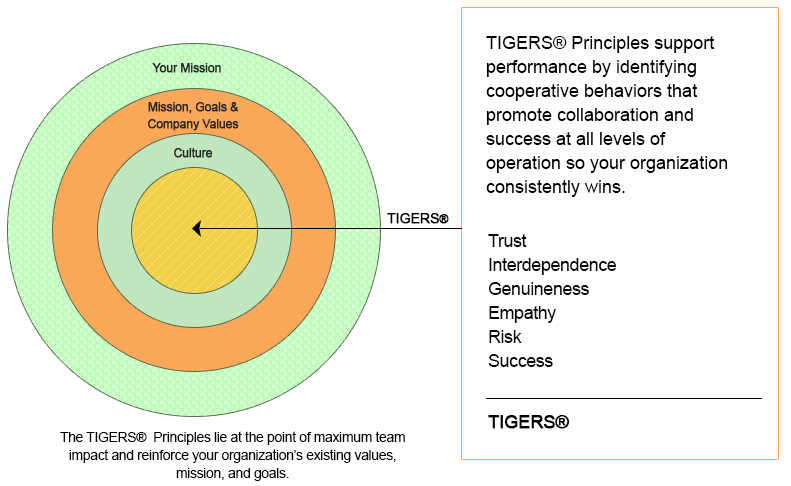 TIGERS® Success Series provides a comprehensive, multi-pronged and robust system for improving both your work environment and profitability.
We specialize in training your managers in group facilitation methods that build workforce cooperation and high performance team dynamics. Scaled to grow as your organization and leadership performance grows, our proprietary Team Behavior Profile and  Management training workshops are based on the six principles we have found to be the right mix to make this happen.
The TIGERS 6 Principles are Trust, Interdependence, Genuineness, Empathy, Risk and Success. Born from our many years of business, psychology, and educational group dynamic research, and subsequent four years of independent evaluation, we instill and sustain behaviors that improve work group performance and talent retention for measurable ROI.
TIGERS has served committed leaders who desire enhanced cooperation among departments, teams, managers and individual employees. This heightened level of cooperation leads to improved revenue, purpose, commitment and impact. Employees quit companies because they don't get along with leaders and co-workers. Work culture refinement and behaviors that build strong relationships erase this trend remarkably fast.
For more information or to request a presentation to your group or association,  call 1+541-385-7465 or visit https://corevalues.com