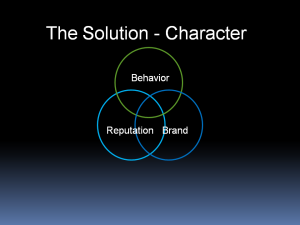 Certain companies carry the reputation of being a fun place to work, with break rooms boasting ping pong tables and cafeterias full of free food. But your company's culture includes so much more than fun and games. It's how your employees interact with one another and their customers. It's how leaders motivate their team members to get the job done. It's your company's reputation with employees, the public and regional community that enhances your mission and purpose. The bottom line is that a winning corporate culture builds employee retention and engagement.  With sound group development and team building strategies, leaders can create a winning corporate culture that employees are proud to call their own.
Team building strategies for improving your company's culture
Employees are more likely to stay with a company with a strong and interdependent company culture, so it makes sense for companies to invest time and resources to create a winning culture. With the following team building strategies, leaders can improve their companies' cultures.
Choose employee titles carefully.
Words matter, and what you call your workforce says a lot about your company and its culture. For example, the word employee conjures a different image than crew member, team member or even associate. Carefully choosing what you call your workforce is often gets overlooked when companies invest in their corporate culture strategies. While it might seem insignificant, what you call your workforce can actually decrease employees' emotional exhaustion, according to a study in the Academy of Management Journal. When employees were given the opportunity to choose their own job titles, research found that employees experienced reduced stress, increased self-verification and psychological safety. Even if companies don't encourage employees to choose their own job titles but rather choose a name that reflects their values and beliefs, employees feel less of an "us versus them" mentality and experience more of a collaborative work environment.
Perform regular check-ups.
Corporate culture is such an important component for company success that it can't be overlooked or it can quickly slide into unhealthy behavior territory, notes Dianne Crampton, Founder of TIGERS Success Series. She adds, "Unless you annually assess your company and department workforce behavior dynamics, your mission and values simply do not resonate with truth, which breaks down trust causing disengagement."
Other than reliable assessments, one way to keep an eye on your company's culture is by holding short team meetings at the start of the day. These quick, standing meetings allow leaders to share important information with their team members such as goals for the day and current statistics for the team. Another way that leaders can assess the culture is by assessing the team through casual encounters. Meetings are important, but quick face-to-face conversations are also an easy and important way to assess the team's energy, morale and overall company culture.  When you know what you need to reinforce, rolling out simple planning steps like these build and sustain your forward momentum.
Promote employee connections.
When you think of networking, external networking probably come to mind. But internal employee networking is essential for a strong company culture and helps to build collaboration between departments and cooperation among employees. A healthy company culture boasts team members who regularly interact with colleagues outside of their immediate teams, but according to a study conducted by O.C. Tanner, women are less likely to interact with other team members than men are. These types of interactions are important because team members have opportunities to consult with several team members regarding their work and obtain advice and feedback from many different sources, which strengthens productivity in the long run. The discrepancy between men and women is also important to note because for a truly effective company culture, all team members need to feel empowered and comfortable networking across departments.
Incorporate transparency.
The practice of transparency is relatively new, as many companies traditionally focused on only sharing good news with all employees and customers, but many progressive companies are now sharing the bad news as well, notes Incorporating Transparency into your Company's Culture. In a transparent culture, relevant and pertinent information, good or bad, is shared with employees on all levels within the company, as well as clients, customers, stockholders and everyone else involved with the company. This type of culture encourages all team members to feel invested in the company, which improves employee engagement and loyalty in the long-term. To create this type of environment, leaders need to understand when and what to share with their employees. A transparent culture doesn't mean complaining about the company's poor outlook on a daily basis, but rather creating avenues with which to share company information while giving opportunities to brainstorm and implement solutions for current problems. When employees feel part of the conversation, they feel more invested and more willing to stay. When leaders are well trained to facilitate transparent dialogue, retention and engagement are viable outcomes.
Your corporate culture influences all aspects of your company, from your corporate brand to how you attract and retain top talent. With proven team building strategies, leaders can create a corporate culture that promotes employee loyalty and engagement. Some strategies include: choosing employee titles carefully; performing regular culture check-ups to avoid complacency; promoting employee connections and networking inter-departmentally; and incorporating transparency into your company culture. With these strategies, leaders can create a winning corporate culture that attracts and retains top talent.
Here are some additional resources to enhance your learning and performance: 
Don't Call Us Employees! – How Corporate Culture Impacts Your Internal Team and the Retaining of Employees

3 Proven Ways to Cure Ailing Corporate Culture 
Copyright TIGERS Success Series, Inc. by Jennifer Zimmerman
About TIGERS Success Series, Inc.
TIGERS® Success Series provides a comprehensive and robust system for improving both your work environment and profitability.  We specialize in workplace enrichment and employee re-invigoration management facilitation methods that builds workforce cooperation and high performance team dynamics. Scaled to grow as your organization and leadership performance grows, our proprietary Team Behavior Profile and  leadership training workshops are based on the six principles we have found to be the right mix to make this happen. The six principles are Trust, Interdependence, Genuineness, Empathy, Risk and Success. Born from our many years of business, psychology, and educational group dynamic research, and subsequent four years of independent evaluation, we instill and sustain behaviors that improve work group performance and talent retention for measurable ROI.
Since 1987, TIGERS has served committed leaders who desire enhanced cooperation among departments, teams, managers and individual employees. This heightened level of cooperation leads to improved revenue, purpose, commitment and impact. Employees quit companies because they don't get along with leaders and co-workers. Work culture refinement and behaviors that build strong relationships erase this trend remarkably fast.  For more information call 1+541-385-7465 or visit https://corevalues.com .