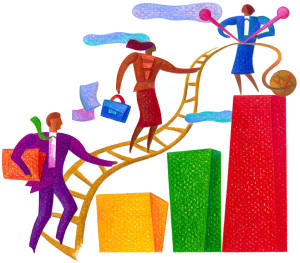 Welcome to the TIGERS Success Series, 2016 Blog Recap review.  This has been a foundation year for TIGERS® Success Series.
The TIGERS® Success Series blog has spent the past year providing tips and strategies in a variety of topics, including how to attract and retain top talent, become better leaders and improve your current workplace culture. The business environment is always changing, and it's important for leaders to stay up-to-date on important leadership and technology issues and trends to remain competitive in today's working environment.
We've made it easy for you to easily catch up on all of our blog articles over the past year with the four-part recap series. This first week focuses on articles in the Polls, Research and Surveys category, which concentrates on the latest information from 2016 that applies to team building strategies, employee productivity and successful workplace culture practices within the current economic environment.
Polls, research and surveys play an important role in the success of any organization, as leaders can learn a lot of valuable information from those who have come before them, as well as from the front runners in their industries. Get caught up on the latest, peruse the following articles and apply any relevant information to attain your business goals.
Here is what you will find in our Polls, Research and Surveys Recap

This is the first installment of our four-part recap series. Get caught up with all of our 2016 blog articles during the month of December with parts two, three and four. Stay tuned for these upcoming articles:
2016 Blog Recap Part 2 – Management, Leadership, and HR issues (Do business leaders have what it takes today?)
2016 Blog Recap Part 3 – Employee Engagement (Where is productivity and morale hiding?)
2016 Blog Recap Part 4 – Progressive Leaders and Workplace Culture (Strategies from leaders and organizations that are doing it right)
Thanks for being a loyal reader.
Copyright TIGERS Success Series, Inc. by Dianne Crampton
 About TIGERS Success Series, Inc.
TIGERS Success Series is a Bend, Oregon Leadership and Team Improvement Consultant that helps committed leaders build more cooperation in the workplace for measurably improved growth and revenue.
We do this by deploying the TIGERS team process that improves workforce behaviors that are anchored by trust, interdependence, genuineness, empathy, risk resolution and success. Providing diagnostics and customized team interventions,  you can improve both work culture and transform your adequate teams into exceptional ones. We also license and train HRD Executives, Project Managers, Managers, Trainers and Coaches in the use of our award winning resources.  For more information, call 1+ 541-385-7465.