Description
Discover the Proven Stress Mastery Training 
That Coaches, Team Leaders, Military and Career Professionals Use To Conquer Stress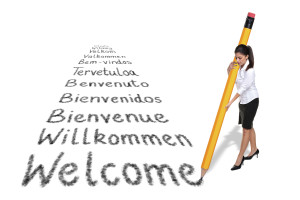 Effectively melt stress from your life in less than 30 Days with the ultimate home study program that can save your job, improve important relationships and improve your health.
Ask yourself these 8 questions:
Do you find it increasingly difficult to cope with the world around you?
Has your job become a source of worry and depression instead of pleasure and fulfillment?
Do you often find yourself snapping at co-workers and family members resulting in adverse impacts on your important relationships?
Have you become tense and irritable because of the incessant, nagging demands made upon you by others?
Are you sick and tired of feeling physically ill or an emotional wreck, but you're unclear as to what you can do to solve it?
Do you often find yourself dashing from meeting to meeting and making what you know are snap decisions about what to eat and now you're body is suffering from the consequences?
Are you on the brink of emotional crises because stress is even making your marriage a living hell for you — and you see no way out of your dilemma?
Has your boss or supervisor told you that you had better shape up or your going to be shipped out?
If your answer to any one of these questions is yes, then I have good news for you.
You see the key to getting from where you are now to where you want to be in your job, relationship and life lies in your ability to manage stress.
That's where this important resource can help you.
I'd like to show you the exact steps and specific directions to not only help you manage stress but in many cases, end it immediately. And give you practical, proven ideas and strategies that you can use daily to ensure that you achieve success and fulfillment of your goals.
You see the secret to ending stress is not about:
Prescription pills
Dependence on food, alcohol or drugs
Or even accepting chronic stress, burnout and depression as part of life
It's about understanding how stress works. And how you can alternatively manage it!
And, just so you understand…