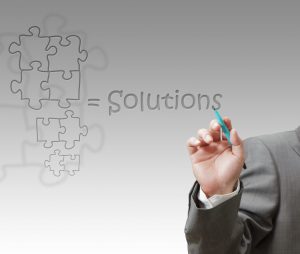 TIGERS® Success Series has experienced a successful 2016, with growing membership and successful team development assessment filling the past year. The beginning of 2017 promises to be a strong start for the year, and we are looking forward to the New Year and beyond.
This month started with part one of the 2016 four-part recap series, which covered all of the articles we posted in the Polls, Research and Surveys category. Last week's article focused on the articles that tackle research pertaining to team building strategies, workplace culture practices and employee productivity within the current working environment.
This week we are moving onto the Management, Leadership, and HR Issues category, which is full of helpful articles on a variety of topics, including leader delegation tactics, employee benefits, helpful leadership skills and employee satisfaction, among many others. So no matter your interests or needs in this category, you are sure to find a helpful topic in this list of 2016 articles.
Management, Leadership, and HR Issues
If you missed last week's TIGERS® Success Series 2016Team Building Blog Recap Part One on Polls, Research and Surveys, make sure to catch up by clicking here. And stay tuned for the rest of the four-part series:
2016 Blog Recap Part 3 – Employee Engagement (Where is productivity and morale hiding?)
2016 Blog Recap Part 4 – Progressive Leaders and Workplace Culture (Strategies from leaders and organizations that are doing it right)
Copyright TIGERS Success Series, Inc. by Dianne Crampton
About TIGERS® Success Series, Inc.
TIGERS® Success Series is a Bend, Oregon Team and Work Culture Development Consultant offering a robust, comprehensive, behavior-based group development system that can help you track your ROI for change and workforce development initiatives. We train your team to expertly build and grow your business through teams for improved revenue, purpose and impact. Call US 1-877-538-2822 or International 1+ 541-385-7465 for more information.