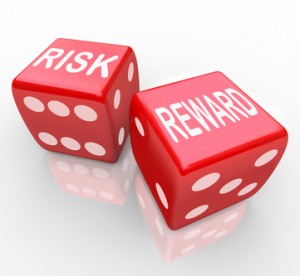 Got too much on your plate?  Have you discovered that there are not enough hours in a day or during the week to accomplish all of your goals?  If so, perhaps you are holding yourself back by not developing other people to help you achieve these goals effectively.  The key would be to learn to delegate for effective leadership team building and for grooming others on the team for exponential team success.
Whether you work alone and are considering hiring contractors to help you or leaning into the idea of delegating more responsibility to your employees, good delegation skills can propel your success and add value to others, too. So, why do overworked leaders fail to delegate?
Here are a few of reasons:
A lot of up-front effort is required
Think of this as being a long distance runner passing the baton in a relay race. If you do not position the baton correctly and make sure the hand off is solid, dropping the baton will waste time and put you and your team's success at risk.
A lot mid-project updating is required
Think of this as revisiting a road map to make sure you are still headed in the right direction.  It is easy for unmapped road blocks to block progress. So making sure you are available for updates and fine tuning is important to leadership team building and ensuring that you or the person you are delegating to have not been left by the side of the road. You want to arrive at the same destination and at the same time.
Good coaching and communication skills are required
Think of this as your success engine. Telling isn't coaching and it isn't good communication. I call this the "Drive by Management Style" because fast fired words and one directional communications leaves people wondering what you said and what you meant. Good communication has multiple feedback loops to ensure that the communication is received effectively and can be repeated back in numerous ways and from the other person's perspective so you know you have a rock solid hand off.
Good delegation can be digested down into simple steps and it is a good check list to keep your delegations on track.  This short video gives you the process digested down into six simple steps.
Here's to your team building and personal success.

Copyright TIGERS® Success Series by Dianne Crampton
TIGERS® is an acronym that stands for six principles that deliver high performance team behavior. These principles are trust, interdependence, genuineness, empathy, risk and success.  To explore adding TIGERS as an arrow in your quiver for on target team building certification and team leadership development success call us at 1+541-385-7465 or learn more here