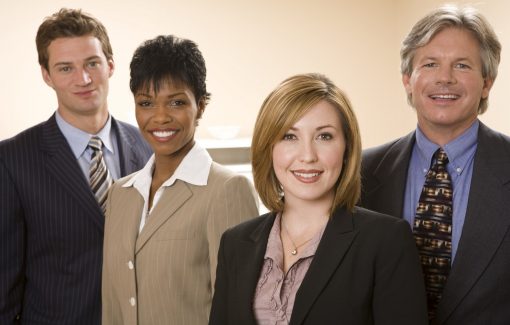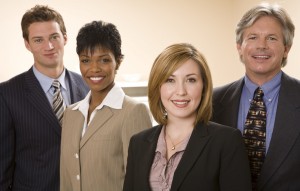 TIGERS Success Series
By Dianne Crampton
I'm constantly on the look out for organizations that advance Women in Leadership initiatives.  Here is one that has just celebrated 50 years of trail-blazing leadership in expanding opportunities for women and business.
Founded in 1962, Catalyst is the leading nonprofit membership organization expanding opportunities for women and business. With offices in the United States, Canada, Europe, and India, and more than 500 preeminent corporations as members, Catalyst is the trusted resource for research, information, and advice about women at work. Catalyst annually honors exemplary organizational initiatives that promote women's advancement with the Catalyst Award.
In April, over 2,000 global business leaders, including over 100 CEOs, attended the Dinner, at which James S. Turley, Chair of Catalyst's Board of Directors and Chairman and CEO of Ernst & Young, presented the 2012 Catalyst Award to extraordinary initiatives advancing women in the workplace from Commonwealth Bank of Australia and Sodexo.
"Women are crucial to sustaining businesses, economies and society-at-large—we need their full participation as leaders," said Ilene H. Lang, President and CEO, Catalyst. "Just as our Catalyst Award-winning initiatives inspire companies to action, each of us is a catalyst with the power to make change. As we mark Catalyst's 50th anniversary, we invite women and men alike to recognize their place in our history and to become catalysts to expand opportunities for women and business."
With the goal of helping women find part-time work, Catalyst has since grown since its launch in 1962 into a global organization with offices on three continents and over 500 corporate members who share its vision of "Changing workplaces. Changing lives.
" Women now comprise close to 50 percent of the workforce and over 50 percent of university and professional school graduates in many countries, but they still confront challenges to reaching business leadership positions. In its 50 years of work advancing women in the workplace, Catalyst has been instrumental in helping its members take steps to create cultures that value and reward talented women.
The 2012 Catalyst Award-winning initiatives honored at the Catalyst Awards Dinner share a laser-like focus on the business case for women's advancement and the competitive advantages of diverse leadership.
Commonwealth Bank of Australia (CBA)'s initiative, Opening the Door for Gender Diversity, seeks to increase the number of women in senior leadership positions through a variety of strategies and programs aimed at breaking down barriers women and diverse populations often face in the workplace.
"The Commonwealth Bank of Australia is proud to win the 2012 Catalyst Award for its initiative on gender diversity and be recognized internationally as a leader in building a diverse and inclusive workplace," said Ian Narev, Managing Director and CEO of Commonwealth Bank of Australia. "A broad base of skills and perspectives is imperative to our long-term success and we're focusing on breaking down barriers, such as unconscious bias, to access the widest talent pool. We're making steady progress toward our target of women representing 35 percent of our leadership by the end of 2014."
Sodexo's initiative, Making Every Day Count: Driving Business Success Through the Employee Experience , is a systemic strategy to provide the tools, resources, and support necessary to ensure the success of all employees, including women.
"Sodexo is honored to receive the 2012 Catalyst Award, which recognizes and affirms the progress we have made through our multi-pronged diversity and inclusion strategy to advance all employees, particularly women and people of color," said George Chavel, President and Chief Executive Officer of Sodexo North America. "This achievement was only possible thanks to the 125,000 employees of Sodexo whose individual and collective commitment to diversity and inclusion has changed how and why we do business, making Sodexo a stronger, more agile and admired company."
Over 600 business leaders and leaders of women's organizations participated in the 2012 Catalyst Awards Conference and 50th anniversary celebration. A special luncheon session featured Denise Morrison , President & CEO, Campbell Soup Company, and Maggie Wilderotter, Chairman & CEO, Frontier Communications, the first pair of sisters to run Fortune 1000 companies, who shared insights on their careers as they spoke on Redefining the Mommy Track.
In addition to the Catalyst-Award-winning initiatives, topics discussed over the two-day Conference included the future of women and work; MARC (Men Advocating Real Change), Catalyst's unique new online learning community for men; the equality initiative Get Even, co-led by Catalyst, The White House Project and the National Council for Research on Women; the portrayal of women in media with supermodel Emme, film producer Susan Cartsonis, Draftfcb Executive Vice President Mike Devlin, and INSEAD Professor of Organizational Behavior Herminia Ibarra; and creating workplaces inclusive of diverse women.
The Conference also featured an exhibit that explored Catalyst's epic impact on women in the workplace over the past 50 years, how it will make change going forward, and the power of each person to be a catalyst of change.
ABOUT THE CATALYST AWARD
The Catalyst Award annually honors innovative organizational approaches with proven, measurable results that address the recruitment, development, and advancement of all women, including diverse women. Catalyst's rigorous, year-long examination of initiatives culminates in intensive on-site evaluations at select organizations. By recognizing, sharing, and celebrating successful initiatives, Catalyst provides models for creating initiatives that are good for women and good for business.