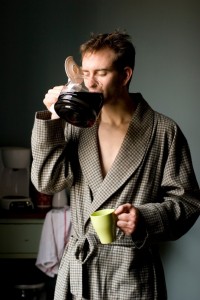 Small business owners, self insured US citizens and even larger employers can minimize health costs. The non-profit credit counseling agency, Take Charge America, offers consumers advice for cutting costs on medical visits, prescription, insurance and more. 
With  health care expenses and a lingering recession, many Americans are wondering how they'll get the care they need without falling deeper into debt.
According to Mike Sullivan, director of education for Take Charge America,  "Medical costs are among the biggest budget busters, especially when health issues are unexpected. While some bills can't be prevented, you may be surprised that you can drastically cut your overall health care expenses by questioning, negotiating and shopping around."
Here are 10 tips for saving money on health care:
1. Stay Healthy: First and foremost – commit to healthy living and internal wellness programs. Eat well, exercise and steer clear of unhealthy habits like smoking and excessive drinking.
According to the Kaiser Family Foundation, medical expenses for an obese person are about 42 percent higher than someone of healthy weight. Likewise, the Center for Disease Control and Prevention says it costs 18 percent more to insure a smoker.
2. Take Preventive Action: Preventive care is crucial for keeping health care costs down over time, and many insurance plans now provide preventive-care screenings without charging deductibles and co-pays. Annual well-visits give your doctor an opportunity to provide necessary medical advice and identify health concerns before they become major issues.
3. Choose In-Network Providers: If you have medical insurance, choose in-network health care providers to keep your out-of-pocket costs down. This applies to your family doctor, specialists, healthcare facilities and even medical labs. Know who your in-network providers are.
4. Assess Urgency: If you need to see a doctor after hours, consider an urgent care or convenience-care clinic over the ER. You can save hundreds of dollars for relatively minor issues like a sprained ankle or the flu.
5. Maximize Your Deductible: If you're close to meeting (or have already met) your insurance deductible, schedule any necessary medical procedures or physician visits in the same calendar year. Your deductible starts over at year's end, and waiting to schedule procedures means you'll pay a larger share of the cost.
For example, when you have exhausted your deductible it is a great time to have moles removed as tissue samples are also studied for potential cancer.
6. Inquire About Medical Necessities: Some medical procedures are urgent and necessary, others are less so. If money is tight – especially if you're a private-pay patient – ask your doctor about the feasibility of delaying your procedure.
7. Negotiate Costs: If you need to see a doctor and you're paying out of pocket, be sure to compare prices. It's important to know, too, that many providers will negotiate prices or provide cash discounts to private-pay patients. Consider this tactic for non-urgent or elective hospital procedures.
With "medical tourism" on the rise, some self-insured citizens are opting for procedures from qualified medical personnel outside the United States.
8. Review Your Coverage: If you're self-insured, review your coverage annually to make sure you're not under- or over-insured. If you're insured through work, evaluate your plan during open enrollment. With health-care reform changes and a variety of insurance plans to choose from, the coverage you selected last year may no longer be the best option.
9. Find Rx Discounts: Many pharmacies extend special offers on prescription drugs. One pharmacy may advertise a $4 cholesterol medication while another may offer a low-price on blood-pressure meds. Be sure to shop around. If you have multiple prescriptions, it may be more cost effective to fill them at separate pharmacies. Additionally, ask your doctor to prescribe generics whenever possible.
10. Consider Online and Mail-Order Prescriptions: Search Web and mail-order pharmacies for deep discounts. Some even offer a three-month supply of drugs for the same price as one month at a neighborhood pharmacy.
Who is Take Charge America, Inc.
Take Charge America, Inc., a non-profit financial education, credit counseling, housing counseling and debt management agency, is dedicated to helping consumers nationwide improve their financial futures. Founded in 1987, the organization has helped more than 1.6 million consumers nationwide manage their personal finances and debts.