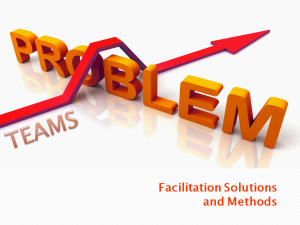 TIGERS® was born of a question: "What is necessary to develop an ethical quality-focused, productive, cooperative and successful group of people?" The answer led to a thorough study of group dynamics in three disciplines: education, psychology, and business. From this study, six principles that support
cooperative group dynamics surfaced that form the acronym TIGERS®. The six principles are Trust, Interdependence, Genuineness, Empathy, Risk and Success in implementing a group's mission and goals. These six principles also improve team member engagement resulting in more retained revenue for  organizations. Leaders who create team building initiatives that anchor behaviors into the work culture that support the six principles build team engagement by defaul.
For organizations that struggle with trust, interdependence, genuineness, empathy, risk and success behaviors, even when initiatives are in place and leaders are more aware of engagement issues than ever, employee engagement remains steady at just 32.5 percent, according to an article from Gallup. Employee engagement levels remained at or above 32 percent since August of 2015, which is the highest levels have been since a drastic drop in 2013. The majority of employees, 51.9 percent, are still not engaged, and an alarming 15.7 percent are actively disengaged within their positions. Steady and increasing levels of engagement, however slight, are an important indicator of trends in the U.S., so it is a good sign for businesses that levels have not dropped below 32 percent since August.
With engagement levels hovering around 32 percent, there are some team building initiatives that leaders can implement to improve their company standings.
Invest in engagement.
According to other Gallup research, big businesses are suffering from lower engagement levels more than smaller businesses are.  Organizations with more than 1,000 employees are found to have lower engagement levels than organizations with fewer than 1,000 employees, and the gap grows wider when companies reach 5,000 employees. This gap is important to note because 52 percent of all workers are employed by large firms, and that's a lot of employees (almost 60 million) who are not fully engaging in their work. This has major financial implications on big businesses. To combat this issue, organizations need to invest in their employees to improve productivity and profitability. To know where to start, leaders benefit from assessing their organizations to discover which of the six TIGERS principles are effecting team performance — trust, interdependence, genuineness, empathy, risk and success and to create solutions for improvement.
Invest in onboarding.
Onboarding, the process of training new hires on company culture and expected outcomes, is one of the most important elements for employee success. Over the years, onboarding has gotten a bad rap, but it doesn't have to be that way.  An ADP study found that 91 percent of managers and 79 percent of employees believe that their organization did not do well with onboarding. This is a staggering number. One way to immediately improve this number is by placing greater priority on the onboarding process. When leaders invest in their employees, employees feel like a priority and are more likely to take their learning seriously. Better trained employees lead to excited, engaged and more productive employees, which is good for everyone involved.
Coach employees.
Employees can't feel engaged with their positions if they never receive feedback for their efforts. Leaders benefit from building their teams through coaching them on their performance.  Performance coaching shouldn't occur only at a yearly review. Instead, leaders should at least meet with employees quarterly and clearly outline their expectations and goals for the quarter. Then leaders need to spend time with employees explaining what they are doing well and how to improve performance.  When employees are receiving regular feedback, they are more likely to meet deadlines, expectations and goals. As a leader, strive for formal meetings quarterly with informal conversations around performance success and improvements on a regular basis.  When employees are doing well and are recognized for it, they desire to continue to do well. Immediate feedback typically leads to more immediate results, so leaders should communicate with their employees as often as possible for the best results.
Keep communication simple.
There's always a time and a place for meetings and elaborate communication, but for day-to-day correspondence, simple is best.  Employees are busy, and when they are constantly bombarded with long, drawn out emails, they are more likely to put the email off until they have more time, which may be hours or days from when it was received. To keep employees engaged and more likely to respond, leaders should keep it simple. According to a study by Boomerang, 53 percent of recipients will respond to a simple email written at a third-grade level. Emails written at a college level only receive a 36 percent response rate. This doesn't mean that leaders need to dumb down their writing or leave out important information. It just means to use language that doesn't need to be looked up and to keep it short, around 100 words with a three to four word subject line. Of course this won't apply to all emails and correspondence, but as a general rule, it's helpful for progress.
Engaged employees are the most important asset for any organization, and with employee engagement hovering around 32 percent, it's clear that improvement is necessary. Leaders can improve their employee engagement levels by investing in engagement programs that build trust, interdependence, genuineness, empathy, risk, and success in work culture behavior, investing in their onboarding techniques, coaching their employees and keeping communication simple. With these team building strategies, leaders will find a more productive workforce with higher profitability.
Here are some additional resources to add to this conversation.
About TIGERS Success Series, Inc.
TIGERS® Success Series is a Bend, Oregon Consultant that helps committed leaders build cooperation among employees and collaboration between departments for impact,  growth and revenue.
We also license and train Managers, HRD Executives, Project Managers, and qualified Consultants to use our award winning resources.  For more information, call 1+ 541-385-7465.