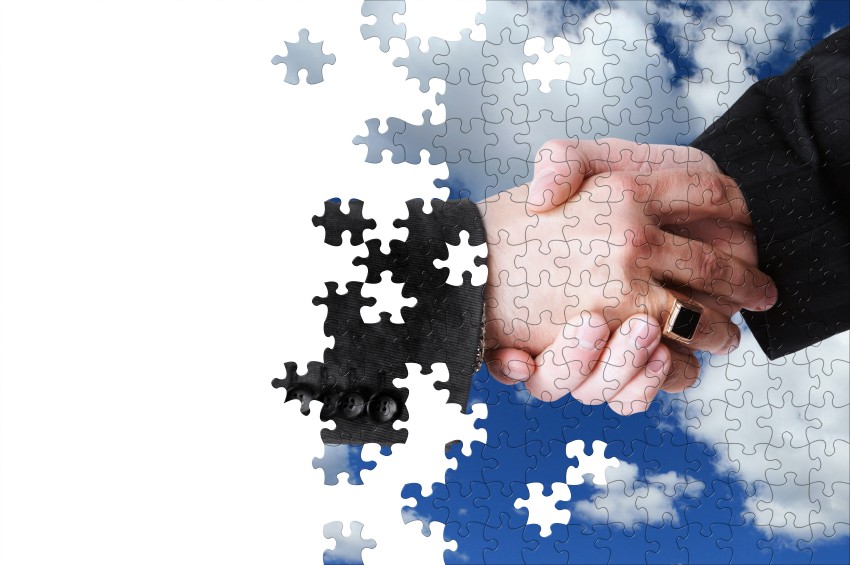 The results of the Globoforce  2014 UK and Ireland Workforce Mood Tracker survey are in, and the survey found that organizations that encourage a sense of belonging  and workplace friendships among employees enjoy higher employee retention rates and engagement. Through corporate team building tactics, leaders can foster these relationships among their employees.
"This year's survey shows that organizations would benefit greatly from celebrating their employees' dedication to the company, as well as the strong bonds people form while at work," said Derek Irvine, vice president of customer consulting and strategy at Globoforce. "While many may claim that they do not have friends at work, perhaps if they were given the opportunity to see the impact they have made on their colleagues, their opinion would differ."
The survey of 1,200 employees from the UK and Ireland found that 24 percent of the employees who said they had friends at work intend to stay with their current organizations, whereas only 16 percent of the respondents without friends in the organization intend to stay.
The survey also found that 86 percent of the respondents would be more willing to work harder if they felt their efforts were better recognized and appreciated. While 61 percent said they felt appreciated at work, 43 percent reported that they do not feel appreciated at work.
Leaders can promote a culture of belonging through employee team building and by encouraging employees to be themselves while at work. Through team building and the following tips, leaders can encourage genuine friendships among employees.
Encourage employees to share their personal stories.
The best way to create a culture of sharing is through leaders setting the tone, says Help Your Employees Be Themselves at Work. Most employees typically hide certain aspects of themselves while at work, so leaders should encourage their employees to share these aspects with others by starting the dialogue.  The tendency to mask these aspects is hard-wired into human DNA. From the dawn of time, social inclusion was important to survival.  So leaders must be willing to walk the talk and leverage sharing in a way that builds better relationships and higher levels of trust.
Use inclusive language.
Employees tend to tune out when they do not feel the conversation applies to them, so shift the language to include all types of diversity and differences. This allows everyone to become a part of the conversation.
Have the hard conversations.
While a majority of employees thought that their companies have a commitment to inclusion, a large chunk of employees felt that the company is not living up to it. Leaders can close this gap by having the hard conversations that lead to building genuine relationships with team members.
Executives who find themselves in the position of recognizing belonging and work culture to be at the root cause of their employee dissatisfaction problems benefit from learning about the 6 Principles That Build High Performance Teams  that are anchored by behaviors that drive high levels of collaboration and a work culture that is attractive and feels like a good place to belong to employees.   Whether the collaboration is between department managers and employees or the organization as a whole, reading an article with a few helpful tips from time to time is helpful.  Emersion in a self-study program that offers detailed examples of behavior along with case study examples of how other leaders changed their work culture in smart incremental steps is another effective strategy.  This is especially true if the content is delivered in ways that leaders can learn at their own pace and is offered digitally in different formats from print to audio and video and offers a self-coaching platform so that leaders can challenge themselves with self-defined action steps with benefits that are measurable over time.
"Adding a social element to recognition encourages interaction and friendships amongst colleagues. It deepens friendships, bonds people together, and provides the foundations for building trust and stronger relationships," said Irvine. "The end result is increased engagement and a stronger company culture."
Copyright TIGERS Success Series, Inc by Dianne Crampton
About TIGERS Success Series, Inc.
TIGERS Success Series, Licenses HR professionals and consultants in the use of the TIGERS proprietary resources that improve workplace trust, interdependence, genuineness, empathy, risk and result.  When these six principles are strengthened so is employee engagement and retention. This is because employees enjoy not only the work environment but their colleagues, too.
Learn how to build high performance problem solving teams for complex collaborative problem solving. The live course is offered once or twice a year.  Learn more about this 2-day course that is approved for 15 HRCI credit hours.