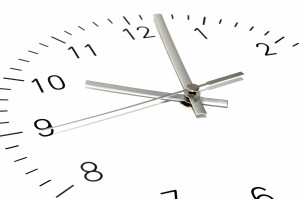 Are team meetings a waste of time? To some they are if nothing is accomplished. While team meetings are an important team building activity, all too often they are mismanaged resulting in time and productivity losses.
It doesn't have to be that way.  However, if team meetings are not improved from the top down, accountability suffers.
According to recent time management studies conducted by Bain and Associates, top executives lose thousands of hours each year responding to email and sitting in unproductive meetings, and the losses snowball through their organizations – simply because companies do not track and monitor employee time as tightly as any other resource, such as capital.
Bain's research finds that 15 percent of an organization's collective time is spent in meetings, a number that has increased steadily since 2008. One company's weekly senior leadership meeting directly consumed 7,000 hours per year for the attendees – but 300,000 hours companywide among subordinates in preparation and related meetings.Yet most companies have no ability to quantify how their executives and other employees spend their time because they do not track and measure it.
Bain teamed with VoloMetrix, an enterprise analytics company, to examine the time budgets of 17 large corporations. Among their findings:
Executives today on average receive 30,000 external communications per year, up from 1,000 in the 1970s. At the current rate, executives will soon spend more than one day each week managing electronic communications.
Senior executives on average devote more than two days each week to meetings with three or more coworkers. A meeting that starts just five minutes late costs a company eight percent of that meeting – a loss that would be untenable in any other resource category.
Meetings are often scheduled "just because," and dysfunctional meeting behavior is on the rise. At one company, about 1 in 5 meeting participants sent an average of three or more emails for every 30 minutes of meeting time. At a sample 10,000-employee business, $60 million – 20 percent of the total cost of meetings – was squandered in unproductive activity.
Although Bain's homework on this issue is impressive, what this speaks to is ineffective group norms and equally ineffective team management practices.
The problem stems from corporate culture and foggy expectations and performance measures.   Organizations evolve into complex mechanisms that require increasing maintenance to function smoothly, and a corporate culture springs up to support this effort, siphoning resources away from externally-focused, customer-serving tasks.  However, organizations that fail to monitor inner effectiveness frequently show poor rating in external effectiveness as well.
Given this, what causes meeting management ineffectiveness?
The  research highlights these eight deadly time management sins and their cures:
Muddled companywide agendas: Make them clear and selective so all know how to use extra time and what tasks can be shelved with penalty.
"Time is free" approach to scheduling: Create zero-based time budget and manage organizational time as rigorously as capital assets.
"Let's start a project" mindset: Require a business case for any new project.
Thickening middle: Simplify the organization. More managers and layers robs time and creates more work for others.
ACS – "Anyone Can Schedule": Create a line of authority for who can call and set meetings.
Decision-making or decision-murky? Manage decision-making – not the matrix for it – by standardizing the process.
Meeting Time is Free Time: Establish discipline by requiring clear agendas, advance preparation, on-time starts. When possible, finish early.
"Where'd the time go?" Track meeting time, attendance and email volume to assess productivity. What is not monitored cannot be measured.
If time really was money, and accounted for in the same way,  would many companies be running huge deficits? Probably not. Tracking the effectiveness of team building activities such as team meetings and connecting them to project deliverables is one way to stem the flow of wasted time and effort.
Copyright TIGERS Success Series, Inc.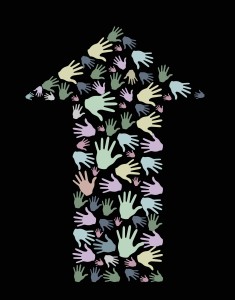 About TIGERS Success Series
TIGERS Success Series is a Bend, Oregon Team Building Consultant that has helped leaders build high performance teams and collaborative work communities for over 20 years.  TIGERS offers team building events, team development consulting, team building licenses and certification, and team monitoring resources to help leaders track and measure the team development process.