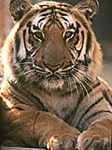 Deanna Wharwood gave me the great pleasure to speak on her radio program for Military personnel and their family members who are integrating back into civilian life.  So, when a friend told me about the Massive Care Package for U.S. Troops that has been recognized by Guinness Book of World Records for the largest pizza delivery in history — well, I just knew it was a spectacular team thing. And I am giving it a TIGERS Roar! for business and nonprofit collaboration!
(Get an audio file of Deanna's radio program here.)
Here's the story.
Pizzas 4 Patriots and DHL Express will team up once again to help troops in Afghanistan get a taste of home this Fourth of July by sending 17,000 pizza pies to thousands of U.S. servicemen and women serving in the region. This effort follows the team's record setting pizza delivery last year, which was recently confirmed by the Guinness Book of World Records.
"During important holidays, it's even tougher to be away from friends and family, so we're pleased to bring a small reminder of home to the deserving military personnel in Afghanistan."
The non-profit Pizzas 4 Patriots was born in Chicago in 2008 when the son of Master Sergeant Mark Evans, Kent,  had a "pie in the sky" idea to provide pizzas to U.S. troops serving overseas. Evans and son could not have imagined that with the support of international shipping specialist DHL Express, over one million "slices of home" would end up being served to U.S. servicemen and women since the program's inception.
In my view, who wouldn't go for a pie in the sky idea like that. The very term engenders team rallying fun.
"I know firsthand how meaningful these packages are to the troops and am thankful to DHL Express who time and again, graciously agrees to donate their shipping services to deliver a 'slice of home' to our troops", said Retired Master Sergeant Mark Evans, founder of Pizzas 4 Patriots. "Since we started the organization, letters of appreciation we get from the military as well as from friends and family of those stationed overseas are really heartwarming and makes it all worthwhile."
In the scorching hot summer of the Middle East, the International Specialists at DHL Express will fulfill the mission of Pizzas 4 Patriots by working against the clock to ensure the designated tasty care packages are received fresh and in perfect condition. DHL personnel will load the perishable pies onto direct U.S. flights to the Middle East, re-icing the shipments along the route and tracking the shipments every step of the way. The pizza delivery will be distributed to Camp Bastion, Bagram Airbase and Kandahar Airfield and then on to various Forward Operating Bases in Afghanistan – with some pizza pies also destined for troops in Kuwait and Oman.
In addition to transportation, tracking and logistics management, DHL Express will provide final, door-to-door delivery for the distribution, working closely with the U.S. military to ensure the pizzas are delivered fresh and ready at the various military bases.
"As the specialists in international shipping, DHL is honored to leverage its global network in support for Pizzas 4 Patriots which continues to lift the spirits of our brave servicemen and women," said Ian Clough, CEO of DHL Express U.S. "During important holidays, it's even tougher to be away from friends and family, so we're pleased to bring a small reminder of home to the deserving military personnel in Afghanistan."
Since 2008, DHL Express has shipped more than 139,000 pizzas in support of U.S. military personnel overseas and this year was entered in the Guinness Book of World Records for performing the largest pizza delivery in history for Pizzas 4 Patriots.
Great job DHL and super idea Kent. Your idea gets a TIGERS roar and most importantly it is a splendid example of a business and nonprofit partnership and is by far one of the best short term team initiatives well worth writing about.
DHL – The Logistics company for the world
DHL is the global market leader in the logistics industry and "The Logistics company for the world". DHL commits its expertise in international express, air and ocean freight, road and rail transportation, contract logistics and international mail services to its customers. A global network composed of more than 220 countries and territories and about 285,000 employees worldwide offers customers superior service quality and local knowledge to satisfy their supply chain requirements. DHL accepts its social responsibility by supporting environmental protection, disaster management and education.
DHL is part of Deutsche Post DHL. The Group generated revenue of more than 55 billion euros in 2012.
About Pizzas 4 Patriots
Pizzas 4 Patriots, founded by Ret. Master Sergeant Mark Evans, is a non-profit organization with the mission of making a positive difference in the lives of our service men and women. We proudly support those patriots presently serving, as well as our wounded Veterans. It is our goal to provide our Armed Forces with unique gifts from home. We have been fortunate to receive donations, ranging from financial to products and services, from individuals, families, corporations, and other organizations, all wanting to show appreciation for the sacrifice of our brave troops. Our goal is to bring a little bit of home to the troops, and show them that they are supported by the country and residents who enjoy the freedoms that they provide for us. For more information on our programs, please visit: www.Pizzas4Patriots.com.
Copyright TIGERS Success Series by Dianne Crampton
Dianne Crampton helps committed leaders build teams of cooperative and engaged employees who commit to the success of the organization. She is the founder of TIGERS Success Series. At TIGERS we offer Team Development Certifications for internal and external team consultants, Consulting and Organizational Development Services. The team of TIGERS licensed facilitators is growing. Call us to see if there is a facilitator in your area at 1+ 541-385-7465.
What's New for Team Builders?
Complimentary Webinar: Avoid the 3 Big Mistakes Many Team Builders Make That Keeps Them Under Paid and Their Practices Half Full. http://www.3BigMisakes.corevalues.com
Schedule a business call to learn about TIGERS products and services: https://my.timedriver.com/N8PSQ