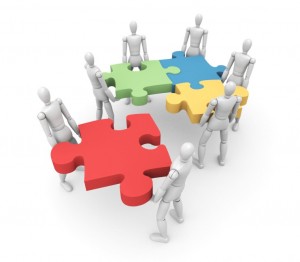 I love it when a team comes together. But this goal is often difficult for small business project teams that lack the resources and high powered IT departments to pull together effective project management software for complex system development.
It appears times have changed. Citrix has released the Citrix Podio, the cloud-based collaborative work platform, comprised of  three new "do-it-yourself" project management apps in the Podio App Market. Created by the leading project management experts Gantthead, ProjectsAtWork and Brad Egeland, these Apps are now available through Podio's Project Management listing in the Google Apps Marketplace™
What is exciting to me is that these new apps can be modified and customized (without any technical expertise required) using the Podio App Builder to fit the way any team works.  Will we see new small business innovations hitting the market soon? I hope so.
Because building Podio apps is as easy as creating a spreadsheet, even more teams and small businesses can now leverage best practices from Podio's project management apps, customize them, or create their own apps from scratch, to streamline workflows, manage business processes and become more efficient and productive within any project.
According to Gartner Research, "citizen developers"—workers who operate outside the scope of the IT department and create or assemble new business applications for use by their peers— will build at least a quarter of new business applications themselves by 2014. It is possible these will permanently replace complex legacy project management software that no longer fits the way modern teams collaborate and work together. Podio is the first place to find, create and modify hundreds of different "citizen-developed" apps to support team-based projects across today's dispersed, cloud-driven and mobile businesses.
Industry specs suggest that Podio has been designed with a fundamental belief that forcing workers to fit their projects and tasks into a set process or structure is like forcing a square peg into a round hole. A competent project management tool should fit the way people work, instead of the other way around.
Using the Podio platform, teams can set up workspaces where they can connect with each other, work across different organizations and collaborate socially to be more effective. To customize their workspaces, people can access and modify more than 700 free apps from the Podio App Market, or create new apps to support their preferred workflows. Getting started is free for up to 5 employees.
The newly available Podio project management apps have been created by industry leaders to manage distributed agile teams, run a project to PMI standards, and capture the lessons learned upon a project's completion. According to Tommy Ahlers, VP of Social Collaboration at Citrix, "No one knows how to execute a project better than the people who actually work on it every day. With Podio project management apps and the limitless flexibility of our collaborative work platform, businesses can be proactive in managing 'do-it-yourself' apps and get the right tools in the hands of project teams, while gaining transparency, efficiency and increased productivity."
Dave Garrett, President & CEO, Gantthead adds that "Podio gives businesses a scalable way to manage various projects and deliverables from one central place through the concept of 'apps' and workspaces. By creating a space and inviting teammates, the apps can be used to power an entire project from start to finish, creating a template for next time as well as any customization needed as projects evolve."
I am thrilled to learn about these new applications for managing project teams. They have landed in the marketplace at the right time to help leaders manage change and new product innovations. 
Copyright TIGERS Success Series by Dianne Crampton
Image by iStock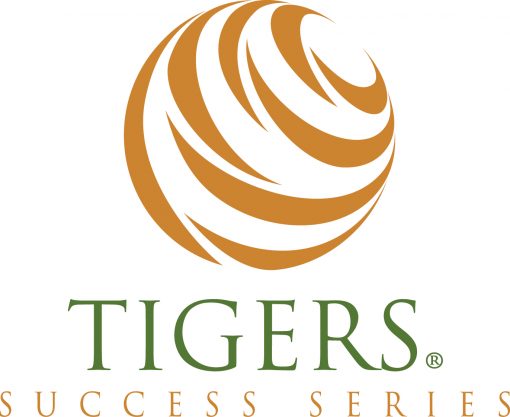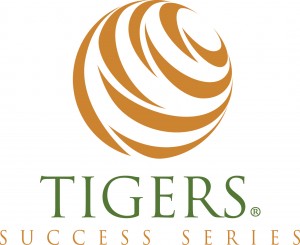 About TIGERS Success Series, Inc.
TIGERS® sets the standard for achieving a thriving, successful and collaborative team culture. 
TIGERS provides TIGERS Team Wheel Game and Facilitation Certification workshops for internal and external consultants, customized team building events, and leadership team development consulting and facilitation services.
The goal is attaining optimum team performance – surprisingly fast.