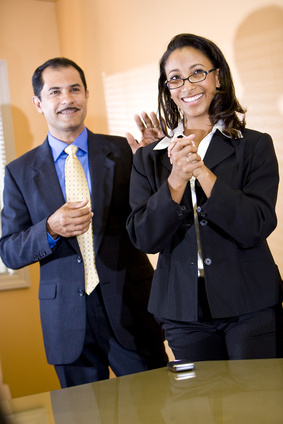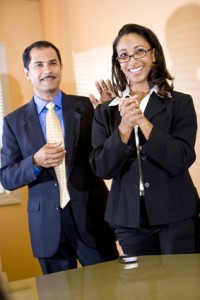 TIGERS Success Series
Dollar General Corp. announced that it is supporting the White House's Joining Forces initiative, which promotes private sector employment for members of the military community.
This commitment is a continuation of the company's efforts to extend job opportunities to those who have served or are serving our country. In 2011 alone, Dollar General hired more than 3,500 veterans, guardsmen and reservists. The company's coast-to-coast network of 10,000 stores and 11 distribution centers provides a career path to begin and grow their careers.
"Dollar General will continue to hire from the military community as we expand our company by 625 stores and 6,000 jobs this year," said Bob Ravener, executive vice president and chief people officer at Dollar General. "We appreciate the attributes members of the military community bring to Dollar General, which mirror our focus on serving others."
The company's extensive network of stores and distribution centers offers flexible career opportunities. For example, a military spouse or guardsman who works for Dollar General would be given consideration to move to another store when transferring to a different military base.
"We very much appreciate Dollar General's continued commitment to veteran employment. With America hiring once again, Dollar General's efforts will make a significant and meaningful impact on our nation's veterans and their families," said Brad Cooper, executive director of Joining Forces.
The Joining Forces commitment comes on the heels of several successful job fairs hosted by Dollar General in collaboration with the California National Guard and ESGR in the central valley earlier this year. More military job fairs are being planned throughout California, and in other states where Dollar General has a presence.
"Dollar General, a true employer patriot, has a storied history of extraordinary support for our national guardsmen and reservists," said James Rebholz, national chairman of the Employer Support of the Guard and Reserve. "In 2010, the secretary of defense recognized Dollar General's outstanding contributions by presenting them with the Freedom Award, the highest award our nation can bestow on an employer, for their unselfish efforts. We salute Dollar General's unwavering and strong commitment to support our servicemen and women across the nation with its support of initiatives like Joining Forces."
Maj. Gen. David S. Baldwin, adjutant general-California National Guard, said, "Dollar General has been in California for a very short time, yet it has made a substantial impact on the lives of the California guardsmen, reservists and their spouses by proactively seeking members of the military community to staff their stores and distribution center here. We are thankful for their support."
Dollar General is the winner of the 2011 Military Officers Association of America Distinguished Service Award and was recognized in GI Jobs magazine's list of Most Military Friendly Employers.
The job opportunities for the military community are a mix of vacancies and new jobs to support Dollar General's rapid store growth. Including jobs planned for 2012, Dollar General will have created more than 20,000 net new jobs since 2009.
Image by Fotolia