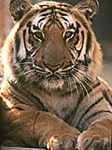 At TIGERS Success Series we get excited when large companies extend a hand to those in need. They don't have to. We all know that. Yet in the wake of the Great Recession, when a bank steps up to the plate to serve people in need, we take notice.
First, it was Bank of America's announcement of giving 1000 homes to disabled veterans and first responders. This is an obvious counter strategy to to flooding the market with bank owned properties. We all know what happens when there is more supply of homes for sale on the market than demand. Many communities are still reeling from plunging home market values and  tax bases for their city's general fund. So, we give B of A a thumbs up on that strategy.
$1.25 Million to Habitat for Humanity's 100 Homes in Brooklyn Program. This will make a huge  difference to this community and is much more than a good PR pitch.
The Brooklyn  initiative aims to build or acquire and rehab 100 affordable green homes in Bedford-Stuyvesant and Ocean Hill-Brownsville by 2014.  Habitat-NYC's unique model provides low-income families the opportunity for affordable home ownership. Working alongside       volunteers, the home-buyers contribute more than 200 hours of "sweat equity" volunteer work toward helping build their home and the homes of their neighbors.  We get excited when a business, nonprofit and individual and his or her friends are able to collaborate in a  solution that improves the lives of families for generations to come.
There are two reasons why I consider this blog-worthy.  The first, when I was speaking in Nashville about TIGERS for the International Customer Service Association, friends flew my daughter and myself to Americus, GA to tour the Habitat for Humanity home office.  My daughter was 8 years old at the time. Seeing the south was well worth taking her out of school for a week.  We were also able to see first hand what an incredible collaboration of presidential initiative (Jimmy Carter) coupled with businessman, Millard Fuller's, Christian housing ministry could produce. And, it impacted the social responsibility thinking of an 8-year old.
Second, Dan Berryman, investment advisor for JPMorgan Chase (NW) has also rolled up his sleeves to provide a training program for business owners on how to train every employee with sales techniques to help their business roar out of the recession. It is his view that we are all in the same boat. When it comes to a thriving business,  if every employee is in the same boat with the business owner, why shouldn't everyone be contributing good sales techniques to pump up revenues?  I've read his contribution to the Engagement, Retention and Growth: 10 Strategic Solutions for Corporate Expansion and Employee Retention training summit and it is very exciting. People who hate selling will see an ethical solution with new skills that can also help them become more influential at the company strategic planning table.
So it was no surprise to me that  employees from the bank will be volunteering  to help renovate a home in the Bedford-Stuyvesant neighborhood of Brooklyn.
"JPMorgan Chase is our largest private supporter for our 100 Homes in Brooklyn program," said Rachel Hyman, Acting Executive Director at       Habitat for Humanity – New York City. "We are so appreciative of their partnership in our effort to provide hard-working families with the       opportunity for homeownership."
Habitat for Humanity's approach to providing sustainable living in low income communities aligns closely with JPMorgan Chase's community   development strategy, and since 1992, JPMorgan Chase has donated more than $13 million to Habitat for Humanity affiliates across the country.  In 2011, JPMorgan Chase donated more than $200 million to non profit organizations.
This is one of those feel good moments we when see core values with feet in the markeplace.
About Habitat for Humanity – New York City
Habitat for Humanity – New York City transforms lives and our city by  building quality homes for families in need and by uniting all New       Yorkers around the cause of affordable housing. With the help of thousands of volunteers every year, Habitat-NYC has built more than 260 affordable homes in the five boroughs of New York City.
Copyright TIGERS Success Series by Dianne Crampton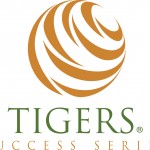 About TIGERS Success Series
TIGERS helps leaders build teams of engaged and committed employees. We do this by elevating trust, interdependence, genuineness, empathy, risk assessment and success within the company culture. We also certify and license HR professionals with our tools and resources to serve their internal and external clients.  Schedule a business call to discover how you can facilitate outstanding collaboration and cooperation with your company and clients.  Schedule a business call: https://my.timedriver.com/N8PSQ