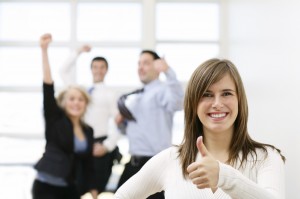 Copyright TIGERS Success Series
Teams, regardless of size and mission, often become snared in conflict when seeking solutions to problems. This is true in both the public and private sector, and it's true whether teams are working at the community level or addressing national issues.
The key to minimizing conflict and maximizing teambuilding success is to pay attention to the following five important team functions. These functions are critical for every stage of the teambuilding process and for every step the team takes to complete its mission.
Activity 1: Maintain Communications
Effective team communication involves not only an accepted way to communicate among team members, but also with the stakeholders the team serves.
For example, if a team serves a community development function, the team should devise a way to keep all working team members informed of internal team activities. At the same time, the team's communication plan should include updated information — progress reports, announcements — to external stakeholders, i.e. the mayor, community members, sponsors, media, and other interested parties.
The purpose of internal team communications is to build trust and to keep team progress moving forward. Communications should be related to the team's goals, roles, and relationship maintenance, and aimed at encouraging all members' involvement and contributions.
The nature of external team communications is to build trust with stakeholders and keep them informed in advance of activities that might impact them.
Effective communications reduce suspicion, mistrust, and the potential for procedural, goal and relationship conflict.
Activity 2: Document Problems and Problem Solving
Problems surface in every team effort. From time to time they disappear and then resurface. The reason for keeping good problem solving records is to leave a history of what solutions have been tried in the past and to document results. Otherwise, teams must reinvent the wheel every time the same problem arises in the future.
Activity 3: Record Successes
Once a problem arises, failure to document the changes made in the process that led to success could result in the inability to repeat the process. The question the team should ask itself is, "Great result! Can we repeat it?" Keeping a record of good results will create more good results.
Activity 4: Look Beyond the Immediate Problem for Solutions
Most problems that surface are due to issues that occurred earlier in the process.
For example, a surgical nurse began dropping surgical tools in surgery. After two reprimands, a team member discovered that the Purchasing Department had changed glove venders and that a code suffix had been left off the most recent purchase order for surgical gloves. The nurse had been forced to use the wrong gloves for her tasks. The glove order was the problem, not the team member.
Activity 5: Fix Obvious Problems
Effective problem solving involves studying processes. If you see a way to correct a simple step in a process, it makes sense to do so.
But before making a change, it is wise for the team to ask and answer the following questions:
What is the worst thing that can happen if this change doesn't work?
Does this delay other activities that need to get done?
How expensive is this change?
How much time will it take to make the change?
How will the change disrupt or inconvenience other people?
Teams that pay attention to these five team functions achieve goals with fewer disruptions and bumps in the road.