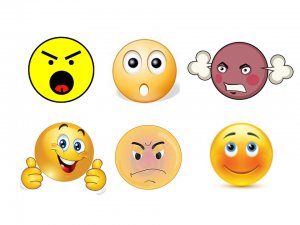 Sara had been with the company for a year-and-a-half. She was excited about the job when she was hired. But like most jobs that come without skill development, her sincere, frank and forthright communication style was an anomaly in a company where gossip and hurt feelings ruled group behavior.  She finally got fed up and quit.  In her exit interview, she shared that co-worker behavior in the company was terrible. She needed to grow her skills with an organization that took work culture, workforce behavior and employee communication skill development seriously.
Jim was promoted and his new supervisor was a buzz saw of a boss. Jim had some great interpersonal conflict resolution skills and the boss had none.  As an outbound marketing specialist, Jim's skills were sought after. In one after hour Chamber event, he was invited to a job interview. He was quickly snatched up by that organization because project team leaders needed marketing employees with good conflict resolution skills for project teams. Their project communication plans required marketing specialists for change management initiatives. Jim was much happier there working for a boss who knew how to communicate and motivate with a more positive approach. He enjoyed serving on teams that made a positive difference in employee work-life and company growth.
How does employee communication skill development make a difference?
It makes you wonder how the organizations these two employees left hired new quality employees like Sara and Jim in a tight labor market.  Both Sara's and Jim's experience on the surface seem random and disconnected. However they are both served by employee communication skill development training that can propel an organization forward while correcting negative workforce behavior.
It is the belief of TIGERS® Success Series that the majority of employees do not wake up in the morning intent on wrecking havoc in your organization. But without good employee communication skill development that often happens by default.
What does employee communication skill development mean for new employees?
One of the key management tasks that affect your bottom line that "too-busy" managers keep failing to do is appropriately onboard new employees. More than a seminar on completing paperwork, outstanding onboarding includes culture awareness, behavior group norm expectations and job skill training in effective group process that includes employee communication skill development.
For example, empathy skill development is important for conflict resolution, negotiations, complex problem solving and work culture change initiatives. Genuineness training, on the other hand, teaches employees to be respectfully sincere, frank and forthright. It minimizes bullying and passive aggressiveness with assertiveness training, communication styles, giving and receiving feedback, critical conversations, self-talk and other skills designed to support safe problem solving and communication in the workplace.
Each of TIGERS® 6 Principles micro training topics – trust, interdependence, genuineness, empathy, risk resolution and success – are designed and priced to train everyone over a year time frame with an on-demand technology solution.
What if managers were able to work with employees in training and connect their initiatives to the skills employees were learning?
What if this naturally led to employee development plans?
What if training from the get-go stopped the revolving door and gave employees a sense of purpose, skill growth and reduced many of the problems that take up so much time for managers to deal with?
What if training was extremely cost effective because it was on-demand and technology driven?
What if course completion laid the ground work for employee leadership advancement?
What if the new leaders in your organization emerged from training so you could reward them with team assignments that drive their skill development even further while growing your organization?
These are many of the questions TIGERS technology solutions address.  We offer a superior way to improve workforce behavior, employee communication skills, problem solving and decision making for your growth initiatives.
Click here to run estimates of what one-year of good employee communication skill development will run. We bet you will be surprised.
Copyright TIGERS Success Series, Inc.
About TIGERS Success Series, Inc.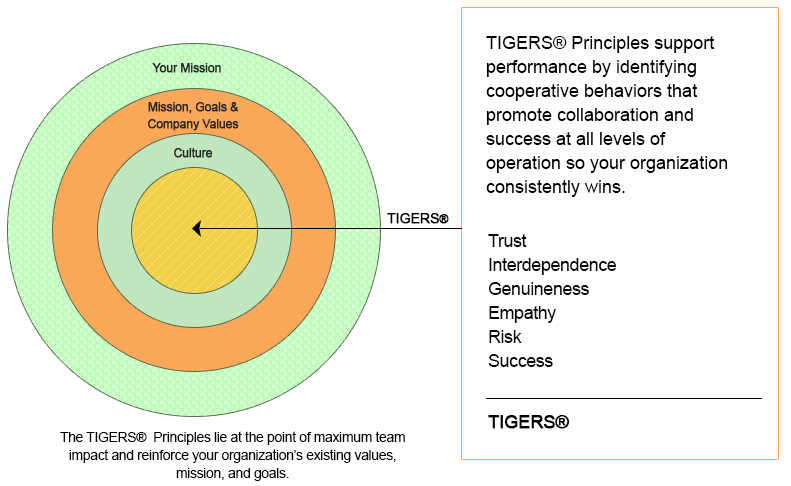 TIGERS® Success Series provides a comprehensive, multi-pronged and robust system for improving both your work environment, profitability and project management team leadership success.
We specialize in training your managers in group leadership skills that build workforce cooperation and high performance team dynamics. Scaled to grow as your organization and leadership performance grows, our proprietary Team Behavior Profile, Management and Project Team Leadership  training workshops, and consultant/project manager licensing are based on the six principles that our extensive research found to be the right mix to make this happen.