Copyright 2011 TIGERS Success Series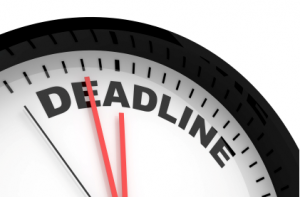 Effective team leadership requires a wide range of skills, but perhaps one of the most important is time management. As a team leader it is your role to ensure that time is managed efficiently.
As a team leader, it's your role to make sure time is well managed and there are numerous ways to accomplish this. The following strategies ensure that time management is consistent and repeatable. In turn, the success that occurs from efficient time management reduces training costs, promotes better team training and effective working procedures.
The first strategy is a critical path analysis. Critical path analysis is a diagram that outlines different procedures within a plan, and dedicates a certain amount of time for each planning stage. A well constructed path helps leaders complete projects on time with a team that has sufficient resources to complete their tasks. Teams that are driven by well conceived deadlines often discover that both quality and punctuality soar.
Integral to good planning is effective team communication. It is important for team members to co-construct a critical path analysis by estimating and negotiating the time they need to complete their individual and collective tasks. This also includes discussions on how to resolve conflict and identifying procedures and group norms that facilitate the free flow of timely, respectful and candid communication.
If your team is given the time to thoroughly analyze the project and the deliverables, charts can be constructed with simple tick boxes that can be checked when important tasks have been completed. This not only helps you keep track of time, but also allows team members to track each other's performance especially if one task must be completed before another is started. And for some team members checking off a completed task drives them on to the next.
When teams are not given the time to analyze whether their task assignments are realistic, teams invariably wander off target and lose interest when the goal line moves. Morale suffers and with it accountability and commitment.
Other time management tools that serve team planning and communications include scheduling software and project management programs that track project milestones and team communications. One of the most wasteful communication activities, however, is to resort to e-mail for asking questions and receiving guidance. Progress is bogged down by lack of immediate and timely direction.
One way to avoid this is ensure team members have immediate access to one another. One of the best ways is to provide space for team members to work together where members have a clear line of vision to one another. Therefore, if a question comes up, it can be asked and immediately responded to.
Another effective strategy for managing time is to delegate some activities to a smaller group of team members who possess the skills to accomplish steps within a task. This creates a project sub-team for problem solving or developing innovations that would take a larger group more time to do. Therefore, staffing a task with the right number of team members significantly increases work efficiency.
Finally, to manage time effectively, a decision-making process needs to be in place that works for you as a team leader and for the team. This way from the start, the team understands how different decisions will be made. Some will be unilateral decisions you will make. Others will be non important decisions anyone can make and others will require consensus. Getting team member agreement and commitment to a contentious course of action takes more time than you think. Therefore, recognizing the time requirements of different decisions is important to keeping a project on schedule.
As a team leader good time management means that you are informed, team tasks are well designed and staffed, and you use your leadership expertise to ensure that the project moves forward. This requires good planning, attention to detail, timely and helpful communications and assertiveness when your project is veering off schedule.