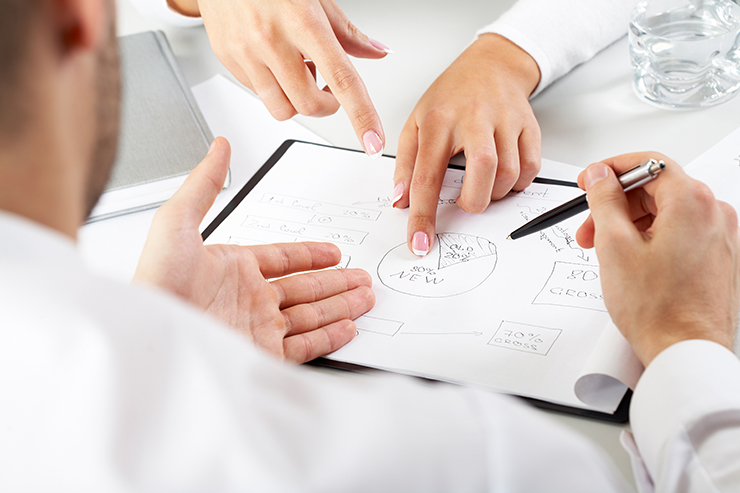 As organizations continue to grow, trends show a greater focus on work team development. Rather than each employee working individually, companies are now striving to create a cohesive, unified work environment.
This team-oriented culture no longer encourages the 'every man for himself' or 'dog-eat-dog' mentality of whoever can climb to the top first, wins. A team is composed of a group of people working together to accomplish a common goal, rather than individual interests.
Each team member becomes a valuable asset to the group and helps other team members improve. Instead of creating competition, companies are focusing on building a supportive network of people with skills to collaborate.
Even top-down traditional work cultures are currently developing more agile outcomes through project teams. These are often cross-functional small teams of employees who work to resolve complex problems or lay down the framework or systems for innovation.
How are they working toward this admirable goal? Here are several rising trends in work team development.
Work Team Development: Training through gamification.
As technology permeates almost every aspect of people's lives, it makes sense that businesses are turning to gamification as a reward system for their teams. How does it work?
An online training experience incentivizes learners through the option of earning points, badges, and leaderboards. Actively participating means you can score more points for your team while you learn skills that benefit both the employee and the work team in the long run. Training through gamification not only makes learning fun, but it also motivates teams to excel.
For example, one way Chief Operations Officers are receiving a double bang for their buck is offering soft skill and success practice training through annual micro-training programs that improve company communication and group process skills. These are skills such as conflict resolution, decision-making, problem solving, critical thinking, emotional intelligence and planning.
The COO's pair their training tracts with extended new employee onboarding through a five to six year certification track. The outcome is trained employees who have built solid workforce relationships with the skills and attitudes that strengthen the company while building community.
Their strategy identifies new tiers of leaders who eventually run project teams or are elevated into supervisory positions. These employees are trained in leadership, communication and work skills before assuming leadership positions. The practice makes constructive team behavior sustainable and results in less turnover and a more engaged work environment. It also fills the funnel of trained employees to assume critical project roles.
Gamification makes it fun. Managers can track learning progress and apply what employees are learning in important department initiatives. 
Work Team Development: Booking outdoor time and activities.
Many studies show that outdoor activities, or time spent together, increase teamwork and communication between team members. Looking to create a team environment? Consider booking an outdoor excursion, like hiking or a Bar-B-Que that employee families can attend.
If it's a rainy day, however, there are still many options available. Many companies now ask teams to work together at charity events or participate in escape room exercises.
An escape room exercise places your team in a room with a problem to solve. It fosters fun-filled cooperation. The team must work together quickly and effectively in order to solve the problem and get out of the room  before time runs out. 
Work Team Development: Inspiring conversation.
Leaders are making greater attempts at facilitating interpersonal relationships between coworkers. Companies have found that when employees talk to each other face-to-face, rather than over technology, their creativity and relationship building improves.
In addition, studies show that working on interpersonal relationships at work increases performance by 20%. Through inspiring conversation, individuals learn to check their mindset before engaging in conversations with their coworkers.
Does your team truly believe that what their team members bring to conversations is worth thinking about and understanding? Inspiring conversations between coworkers fosters an attitude of kindness and thoughtfulness while building more understanding among employees.  
Work Team Development: Easily accessible digital and mobile content.
It is sometimes believed that after college, learning stops. It is no longer necessary to take classes, fill in homework, or show up for seminars.
However, as more and more information become digitized, the opposite becomes true. Thanks to technology, more content is available online and more companies are taking advantage of this.
By making content easily accessible and personalized for individual employees, work teams can fine-tune their group dynamics.
As mentioned above in the gamification strategy, employees can learn new skills through digital, on-demand, micro learning lessons, and through short, weekly training.  As they master new soft and hard skills that support a work environment that resonates with  trust, interdependence, genuineness, empathy, risk resolution and success practices (time management, goal setting, conflict resolution, etc.), they positively impact their work team and departments. 
Work Team Development: Teaching soft-skills.
Maybe you don't think soft skills are nearly as important as technical skills. Maybe you do.
However, it's time to give more credit to mastering soft skills within your work team. A study conducted by the Stanford Research Institute and the Carnegie Mellon Foundation discovered that 75% of job success depends on soft skills, while only 25% depends on technical skills.
Training your employees in soft skills is necessary in order for your business to be successful. Not only do team members communicate more effectively, their problem solving and critical thinking skills become more developed, too.
Giving your work team the opportunity to take soft skill training courses not only benefits them, but you will also see a marked improvement in teamwork and efficiency. This helps your organization grow with fewer turnover costs associated with unhappy and disengaged employees. Yes, you can track whether soft skill training produces cost savings or productivity improvements in your bottom line. 
Work Team Development: Retraining current workers.
As automation eliminates more jobs, companies are beginning to focus on helping their work teams close the skills gap. Ironically, companies are also struggling to find workers who are qualified candidates to fill job positions. They  recognize that employees who do work for them lack relevant skills meaning that operations outpaced employee capacity.
With this in mind, many employers are investing more time into training and developing their established work teams. Through focusing on interior growth and retraining of employees, companies see their efforts pay off with increased productivity, cost savings and innovation. 
Conclusion.
Trends in work team development show a greater focus on agile project management for top down organizations. This means that there is a greater need for relevant group process skills. More attention is also being paid to measurable team development outcomes that improve the bottom line.
Want your organization to succeed at a time of increased automation? Consider dedicating more resources to consciously building a strong, emotionally intelligent team of employees. This and a new generation of leaders who support each other and who are dedicated to your organization's growth are outcomes.
Want to read more about trends in work team development and the future of the workplace? Click the links below to learn more.
Copyright TIGERS Success Series, Inc. by Dianne Crampton
About TIGERS Success Series, Inc.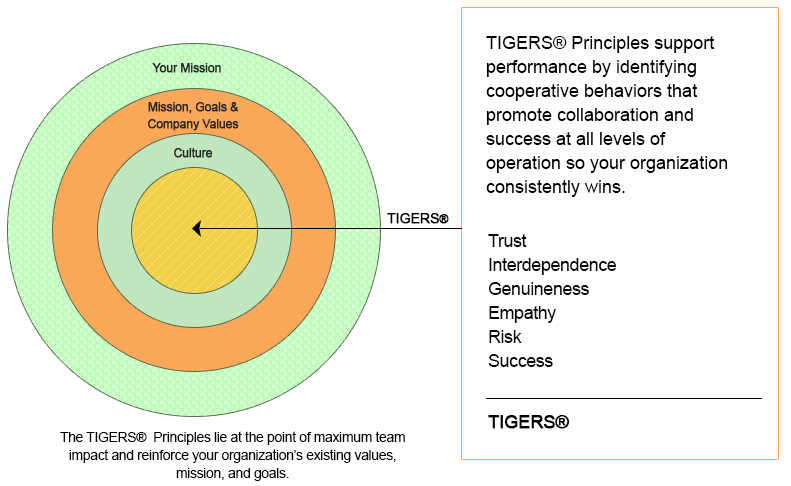 TIGERS® Success Series provides a comprehensive, multi-pronged and robust system for improving both your work environment, profitability and project management team leadership success.
We specialize in training your managers in group leadership skills that build workforce cooperation and high performance project team outcomes . Scaled to grow as your organization and leadership performance grows, our proprietary TIGERS Workforce Behavior Profile, Micro-Training technology that compliments your TIGERS Workforce Behavioral Profile results for high performance change management results, Management and Project Team Leadership  training workshops, and elite consultant/project manager licensing is based on the TIGERS 6 Principles(TM) that our extensive research found to be the high performance mix to make this happen.  Schedule a consultation to learn more.